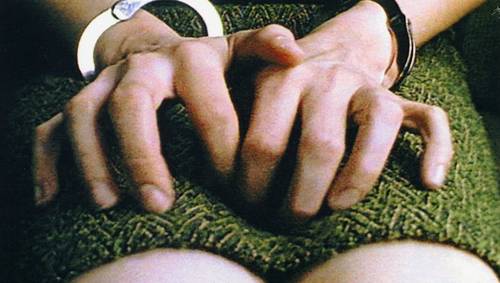 Investigation of A Flame in cooperation with Theater Münster
Film discussion with filmmaker Lynne Sachs
Sun October 15, 2023 • 6:00 p.m.
https://www.cinema-muenster.de/index.php?id=8025
https://www.cineplex.de/film/investigation-of-a-flame/396485/muenster/
Heaven, Hell, Happy Ending #2
In May 1968, the Catonsville Nine, a group of Catholic priests and laypeople who wanted to stop the Vietnam War, burned draft records. They used homemade napalm. They had previously stolen the files from a district military replacement office in broad daylight. For some it was a crime, for others it was civil disobedience. For the composer Leonard Bernstein, this action, which caused a lot of attention in the public and also in the Catholic Church, was an important impulse for his musical theater piece Mass. He was friends with Father Daniel Berrigan, who was sentenced to prison for this action.
The feminist filmmaker Lynne Sachs made a film about this action in 2001 and allowed the activists, but also employees of the authority, jurors and the public prosecutor to have their say: How do they see the action in retrospect?
She comes to Münster for the premiere of the film (with German subtitles) and speaks to Professor Dr. Oliver Tolmein after the screening about the film and the meaning and consequences of civil disobedience.
This is the second event in "Heaven, Hell, Happy Ending", the new series that accompanies musical theater productions.
---
Lynne Sachs If Tomorrow were Peace from Lynne Sachs on Vimeo.
---
Photos from Münster