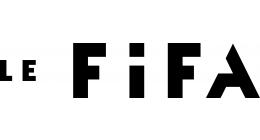 Carte blanche au MoMA : Two Places
1 h 4 min
https://lefifa.com/en/catalog/carte-blanche-au-moma-two-places
The Museum of Modern Art 's film department accepted the Carte Blanche offered by FIFA by creating three thematic programs. The films, rarely presented in Canada, are mostly selected from MoMA 's own museum collections. The curated artworks are presented in the three following programs: At Home With…., Two Places and Eco City.
Curated by Sophie Cavoulacos, Assistant Curator, and Brittany Shaw, Curatorial Assistant, Department of Film, The Museum of Modern Art, New York.
---
Artists' Cinema from The Museum of Modern Art, New York
Over The Museum of Modern Art 's eight decades of exhibiting, studying, and archiving wide-ranging motion picture practices, the artist-filmmaker has been a continuous interlocutor. Whether tied to artistic movements or pioneered by individual, adventurous, and experimental voices, films by artists constitute a vital counterpoint to the cinematic auteur in form and modes of viewership, exhibition and circulation. Eschewing the idea of a masterwork, the selection proposes a more open-ended and poetic experience of the MoMA film collection. Each of the three programs hold cinematic images as a set of social and spatial relations, in pursuit of new aesthetic, experiential, and political horizons. Through unexpected juxtapositions, new preservations, and rarely-seen works, the program hints at the multitudes of histories embedded within the Museum's 30,000 titles, proposes connections between past and present, and celebrates those artists who model new ways of seeing.
MoMA's Department of Film was established as the Film Library in June 1935, and in 1938 became one of the founding members of the Fédération Internationale des Archives du Film (FIAF). The department has an extensive archive of over 30,000 film and media works, including the world's largest institutional collection of the works of Andy Warhol. Annual exhibitions include New Directors/ New Films, Documentary Fortnight, The Contenders and To Save and Project, showcased across three theaters and a Virtual Cinema.
---
Program 2: Two places
This program offers two experiences of perceiving place: Lynne Sachs 's roaming, intimate portrait, Which Way is East: Notebooks from Vietnam (presented here in a new preservation by the Museum of Modern Art) and Rose Lowder 's structural Rue des Teinturiers. "It's as if she understands Vietnam better when she looks at it through the lens of her camera", Lynne's sister Dana remarks, an apt observation as Lynne explores the place defined early in her life by depictions of war on a television. Rue des Teinturiers is filmed from a balcony in single frames over a period of twelve days spread across six months, the racked lens obscuring the bustling city life of the street below.
Why Way is East: Notebooks from Vietnam — Lynne Sachs. USA. 1994. 33 min. In English and Vietnamese. English subtitles. Digital scan of 16mm film.
Rue des Teinturiers — Rose Lowder. France. 1979. 31 min. Silent film. Digital scan of 16mm film.