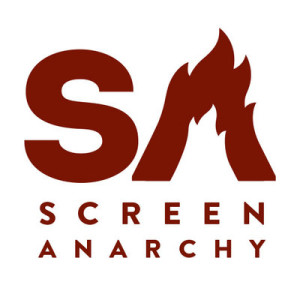 Doc Fortnight 2017 at The Museum of Modern Art
by Christopher Bourne
http://screenanarchy.com/2017/02/nyc-weekend-picks-feb-24-26-jordan-peele-curates-oscar-nominated-shorts-and-best-picture-winners-doc-gallery.html
This consistently rewarding survey of some of the world's most innovative nonfiction filmmaking wraps up this weekend. Two of its best entries are by great filmmakers who have screened films before at this festival.
Lynne Sachs' latest film Tip of My Tongue, which has its world premiere as the festival's closing night selection, is a beautiful, poetic collage of memory, history, poetry, and lived experience, in all its joys, sorrows, fears, hopes, triumphs, and tragedies.
Sachs has previously made such experimental, hybrid documentaries as Your Day is My Night (2013) and Every Fold Matters (2016), which incorporate documentary material, live and filmed performance, personal storytelling, and aural and visual collage to explore experiences of shared private and public spaces.
In Tip of My Tongue, to mark her 50th birthday, Sachs gathers together 12 people – all fellow New Yorkers, some friends, some relative strangers – born in the 60's and thus around her age. The film uses archival and original footage, written text, Sachs' own poetry, and first-person narratives of memories and experiences to explore how personal, political, cultural, and social histories intersect and affect individuals in unique ways. The cultural upheavals of the 1960's, the Vietnam War, Nixon and Reagan, the start of the AIDS epidemic, 9/11, the 2008 financial crisis, Occupy Wall Street, and other events figure greatly in the stories told by the people gathered here. The years covered here – the numbers of which are written on various surfaces throughout the film – are rendered in exquisite visual terms, creating an artful collective chronicle of history.