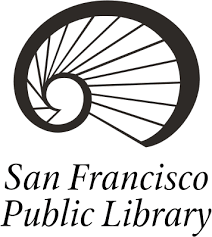 Author: Lynne Sachs, Poetry Readings Film Screening and Writing Workshop
"Everything That Surrounds Us Becomes Part of Us"
Thursday 1/21/ 2021 6- 9PM PST – Zoom
https://sfpl.org/events/2021/01/21/author-lynne-sachs-poetry-reading-film-screening-writing-workshop
---
On Thursday night I will read from my recent poetry book Year by Year Poems (Tender Buttons Press) and screen film. I have invited artist ANN HAMILTON to join us to speak about her 1996 SF library installation where she asked local community people to annotate the catalogue cards which "embody the heart of the public library art collection – the text that is folded between the covers of the books and buried within the library stacks." This is one of the most interesting and resonate examples of socially engaged art that I have ever seen. Very excited to talk with Ann and with the audience.This is also a workshop so all participants will be encouraged to write and interact. Yes, it's virtual. Sign up and you will receive a Zoom invite.

Thanks to poetry librarian and arts enthusiast John Smalley, librarians Jaime Wong and Anissa Malady
---
Acclaimed poet and filmmaker Lynne Sachs reads from her recent book Year by Year Poems, a collection of 50 poems which began as a half-century marker in the author's life. Sachs will also screen her film, Tip of My Tongue, which was based on these same poems. At the end of the screening, participants will be encouraged to write one poem in response to a chosen year in their own life.
Lynne Sachs is a filmmaker and poet who explores the intricate relationship between personal observations and broader historical experiences. Sachs has made thirty-five films which have screened at the New York Film Festival, the Sundance Film Festival, the Museum of Modern Art and more. In early 2020, her newest movie, Film About a Father Who, will premiere on opening night at the Slamdance Film Festival and in NYC at the Museum of Modern Art.'
About the Film "In Tip of My Tongue, eleven New Yorkers, including Sachs herself, born in the early 1960s 'visit' every year of their lives in a brash, self-reflexive experiment to create a film on what it's meant to live in America over the last half century. Through poetry and flashes of archival footage, the past is 'unearthed, turned over and reconsidered in new and astonishing ways.'" (Museum of Modern Art)
About the Book Year by Year Poems feature graceful, diaristic poems, successfully distilling events and themes in the poet's life and simultaneously, magically, reflect larger movements of history and culture. Intimate and imagistic, the poems unfold a series of miniature stories with sensuous rhythms, telling visual detail and gentle humor.