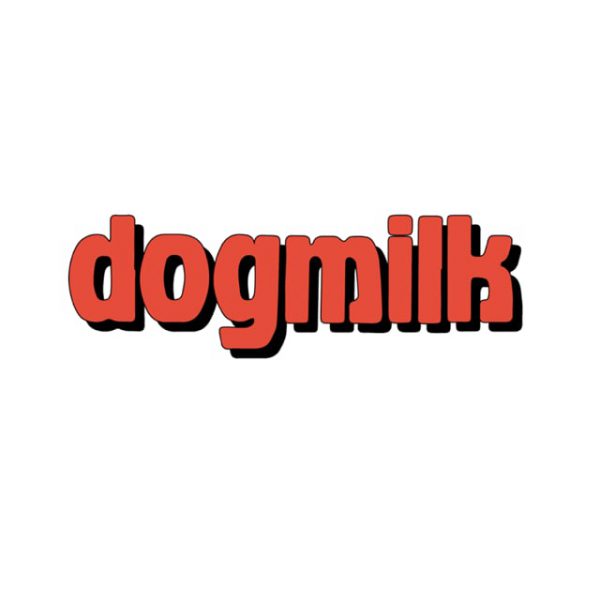 Dogmilk Films
August 2020 – September 8, 2020
Eclectic Visions
Watch Until September 8, 2020|read in English Bahasa Indonesian|vist the archive
Drawn and Quartered (1948) & Carolee, Barbara and Gunvor were available for streaming
Eclectic Visions presents a collection of experimental films created solely by female artists that span from across the globe. Each share vastly different approaches to their work; with concepts ranging from the elusiveness of dreams, to documenting the everyday, they all however equally present a unifying force that is the expansiveness of filmmaking. These women of multi-faceted practices, ages and backgrounds share a deep connection to the moving image, whether that image is captured through super 8, 16mm or digital.
In their own way filmmakers Audrey Lam, Lynne Sachs, Azucena Losana, Adelaide Norris, Barbara Meter and Eliza Roberts aspire to dismantle conventional forms of narrative by blending together techniques from both cinema and video art, and it is through their own explorations and experimentations that we become accustomed to the notion that the ways of seeing and viewing the filmic image can be reborn.
Selected by Veronica Charmont and Lola Hewison
Indonesian translation and subtitles by Afifah Tasya
A Pocketful Of Song Audrey Lam, 2018, 17 mins
A bustling market street chimes with the gentle chaos of a lone, decades-old collectible coin and stamp shop in its midst. The elderly shop owner shares stories of the stamps and the world passing by.
Drawn and Quartered Lynne Sachs, 1987, 4 mins
In 1984, Lynne's Uncle gave her a Regular 8 Filmo Camera. He explained to her the intricacies of the camera, warning her not to forget to 'flip the reel and camera and shoot the rest', otherwise, he says, "it will appear topsy-turvy". Three years later, Lynne picked up the camera, she was a student at the San Francisco Art Institute. So, she says, "On one of those rare, warm San Francisco afternoons I convinced my new boyfriend John to follow me to the roof of the Art Institute to make the first movie I would ever shoot in Regular 8mm". "That must have been the year I first encountered Laura Mulvey's theory of the 'male gaze', seen in Carolee Schneeman's "Fuses", pondered Yvonne Rainer's "Lives of Performers". Sachs explains that she took the roll to the lab, she begged them not to split the film as usual. As she describes, "within the parameters of the image gestalt, we are dancing together without ever touching. Our two bodies remain totally distinct and apart."
Carolee, Barbara and Gunvor Lynne Sachs, 2018, 9 mins
Lynne Sachs' film Carolee, Barbara and Gunvor is an intimate and sincere composition of 3 artists; Carolee Schneeman, Barbara Hammer and Gunvor Nelson. Pioneers of the moving image in their respective art forms, Carolee, Barbara and Gunvor are given time and space to recount their artistic achievements, intentions and lives as female artists.
At Your Heels Azucena Losana, 2017, 2 mins
At Your Heels refers to a recurring dream where I arrive in a foreign city and look for a person everywhere and just can't find them, just the traces left behind. The film was made during a residency in Prague, I was learning to develop black and white film. It was my first time filming on 16mm and as well as in colour. My Czech friends lent me a Krasnogorsk camera and I used some expired film that an Argentinian friend gave me. I always wanted to film the modern patterns on the metro stations, they are from outer space! I edited on the camera, triggering with the shortest possible shot (probably 6 or 8 frames). This is part of a series of short films looking at cities.
Appointment Adelaide Norris, 2019, 12 mins
Appointment went from being a reason to bring a bunch of girls/non binary people together and keeping them skating as an opportunity to give room to the minorities within the industry. We were so stoked meeting up n going to skateboarding video premiers that we decided we want do our own thing – it then went from our first video ABD to Appointment which started aiming more so at giving space for people that aren't often given light in skateboarding, something for those types of people to see and be inspired to do themselves hopefully.
Headless Brim Eliza Roberts, 2019, 14mins
Cinema has long been used as a tool to reflect and expand upon time: past, present and future. Headless Brim seeks to encompass these different states, blurring the lines between reality and fiction, and grappling with notions of memory. Headless Brimsits somewhere between meditation and narrative, where as viewers, we are pulled in and out of interior and exterior worlds.
A Touch Barbara Meter, 2008, 13 mins
Wordless experimental collage of impressions and moods. Grainy fragments of landscapes, flakes whirl in the wind. Fog and mist, shadows of people in the city and by the water. Silhouettes that fade and turn into pure light and shadow until we discern the specks and scratches on the film strip itself. Sometimes, for a fraction of a second, a face, a person. A film as a memory that eludes us. Music by Alan Seip.