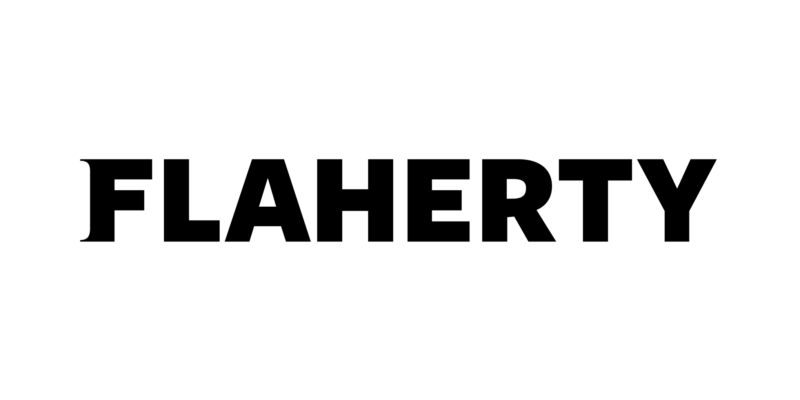 The Flaherty January 2021
Flaherty Co-Presentation with the Museum of the Moving Image
https://theflaherty.org/news/flaherty-january-2021-newsletter
---
An evening discussion with Lynne Sachs and guests during her MoMI retrospective
We are very pleased to announce that we are co-presenting a live discussion with filmmaker Lynne Sachs, her brother Ira Sachs Jr. (Little Men, Love Is Strange), and filmmaker Kirsten Johnson (Dick Johnson Is Dead, Cameraperson) on January 19, 7pm ET. The live online event is organized by Museum of Moving Image and introduced by Eric Hynes, MoMI Curator of Film.

This conversation focuses on Lynne Sachs's new documentary Film About a Father Who, a film where she revisits the life of her father, Ira Sachs Sr., a bon vivant and pioneering businessman from Park City, Utah. Lynne Sachs is an old friend of The Flaherty film community. She had her first seminar experience back in 1984, when at a very young age she got to participate as a fellow. "With hindsight in my pocket, I can see that meeting the artists and scholars that programmer D. Marie Grieco convened that summer was one of my life's most influential experiences."
We are very honored to be part of Lynne's process and education as a filmmaker as with many of our past fellows, guest artists and attendees that consider The Flaherty Seminar a key moment for their carriers. We are also very happy to be witnesses of her retrospective at MoMI available online starting January 13 through the end of month.
See all links for the event below.
Film About a Father Who Discussion with the Sachs Family and a retrospective of Lynne Sachs' work
Live conversation featuring Lynne Sachs, Ira Sachs Jr., and Kirsten Johnson. Introduced by Eric Hynes, MoMI Curator of Film.
For more than thirty years, artist Lynne Sachs (1984 Flaherty Fellow, 1989 Flaherty Guest Artist) has constructed short, bold mid-length, and feature films incorporating elements of the essay film, collage, performance, and observational documentary. On the occasion of her latest feature, Film About a Father Who the Museum of Moving Image is pleased to present a career-ranging survey of Sachs's work from January 13 to 31 in their virtual theater. On January 19 at 7 pm, the Museum of Moving Image will host a unique family conversation around Lynne's new film. In this live online discussion, Lynne Sachs will be joined by her brother, filmmaker Ira Sachs (Little Men, Love Is Strange), and filmmaker Kirsten Johnson (Dick Johnson Is Dead, Cameraperson), who is also connected to Lynne and Ira as co-parent of Ira's children. The program will be introduced by MoMI's Curator of Film, Eric Hynes.
This program is co-presented by The Flaherty Film Seminar, where Lynne Sachs has served variously as a Fellow, an Artist, and a presenter.
RSVP here. An email invitation with a link to join the conversation will be sent no later than one hour before the event.
And here is the complete list of links to all Lynne Sachs related live events, screenings and film retrospective at the Museum of Moving Image this month:
Film About a Father Who directed by Lynne Sachs
Museum of the Moving Image Virtual Theater
Jan. 15 – 31, 2021
Lynne Sachs: Between Thought and Expression – 20 Film Retrospective
Museum of the Moving Image Virtual Theater
Jan. 13 – 31, 2021

Film About a Father Who discussion with Lynne Sachs, Ira Sachs and Kirsten Johnson
Jan. 19, 2021 at 7 PM
Co-presented by Museum of the Moving Image and the Flaherty Film Seminar
---
Dispatch: "An Evening With The Sachs Family
by Anto Astudillo
The Flaherty – February 2021 Monthly Newsletter
https://theflaherty.org/news/flaherty-2021-newsletter-february
This past January 19, we had the opportunity to co-present a live discussion with filmmaker Lynne Sachs, her brother Ira Sachs Jr. (Little Men, Love Is Strange), and filmmaker Kirsten Johnson (Dick Johnson Is Dead, Cameraperson). The online event, organized by Museum of Moving Image (runs through February 7) and introduced by Eric Hynes, MoMI Curator of Film, was shown live via the museum's YouTube channel and had the participation of a very lively audience.
The conversation focused on the making of Film About A Father Who and Lynne's production process, but it also included questions from Ira and Lynne to Kirsten Johnson about Dick Johnson is Dead, and her own personal experiences integrated to the creative process of filmmaking. At the beginning of the conversation, Johnson who is also part of the Sachs family as a co-parent with Ira, mentioned how much she wanted to go to the Flaherty Seminar: "I just want to say, I'm always delighted to be in the house with Eric Hynes and the Museum of Moving Image and that I've never been to the Flaherty Seminar. It has been a life long dream of mine, so I got festive at the idea of finally making it into the Flaherty family in a certain kind of way." Maybe in the near future, post pandemic world, we'll be able to see Kirsten Johnson and all the Flaherty community gathering in person again!
We were very fortunate to be part of this conversation and we want to thank the panelists for being so open to share their family stories with us and the audience. We also realized how great of an interviewer and panel moderator Ira Sachs is, some of his questions helped connect Lynne Sachs's film and Kirsten Johnson's and the idea of "imprint", which speaks to the influence fathers have had in the lives and works of the filmmakers and their families. Ira also added how both of "the works reveal pain, and pain is not a discussion so much in family." This comment helped us spectators put into context how much these filmmakers have become so vulnerable by opening their personal inner world through their work, and how these themes can speak to many in a universal language of moving images.

Lynne Sachs focused the discussion back to Ira Sachs. To him she says "you made the first and second film of dad and I made the third." It is interesting to watch the work of Lynne and Ira and see the different perspectives that they have chosen to speak about coming from a similar experience, as well as how they have become such different and unique filmmakers being part of the same family.
Another very interesting theme touched by Lynne Sachs is when she talks about "obstacles" that come up in every film project. As a conclusion to this idea and with her long time experience making films she passionately states: "We realize that the very biggest obstacle to making the film is actually what makes it the most interesting. And we have to keep trying. To me the hardest part was (in Film About a Father Who) what was my point of view?"
To close this dispatch, we want to leave you with the kind words that Lynne Sachs shared about the Flaherty Seminar during the discussion: "People wanted to ask about the Flaherty. The Flaherty is this fantastic gathering of film people who are very-very-very committed to the documentary practice. It is named for Robert Flaherty (and Frances), he was an early documentarian and he worked in the real… the idea of working with the real! and I think it has been extremely important to me. I saw my first experimental films at the Flaherty, I saw the work of Maya Deren there, I saw Bruce Connor (both in 1984), but then jump ahead, I went to a Flaherty where George Stoney was (he showed work back in 1955 and later in 1982, 1987, 1990, 1994, 2002, 2004 and 2011), where Tran T Kim-Trang was (in 2000), you know where people were doing really-really outlandish, and wonderful, and risk taking things with their work. Les Blank was there one year (he showed work at the Flaherty in 1972, 1976, 1978, 1980, 1981, 1985, 1990 and 2011), people who lived and breathe documentary, and it mattered to them. I think the fact that I saw the Flaherty work and experienced it at age 24 left another kind of imprint in me."
You can read more about Lynne Sachs' impressions of the seminar in her website also published by Patricia Zimmerman in VOICES FROM THE FLAHERTY FILM SEMINAR on August, 2018.