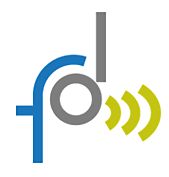 "Your Day is My Night"
Screening and Discussion with Lynne Sachs
Sponsored by Film & Digital Media, Porter College, and Center for Documentary Arts and Research, University of California, Santa Cruz
http://film.ucsc.edu/news_events/2013/09/11/fdmporter_visiting_artist_lynne_sachs
Immigrant residents of a "shift-bed" apartment in the heart of New York City's Chinatown share their stories of personal and political upheaval.  As the bed transforms into a stage, the film reveals the collective history of the Chinese in the United States through conversations, autobiographical monologues, and theatrical movement pieces.  Shot in the kitchens, bedrooms, wedding halls, cafés, and mahjong parlors of Chinatown, this provocative hyprid documentary addresses issues of privacy, intimacy, and urban life (64 minutes, in Mandarin, Spanish, and English with English subtitles).
GRADUATE SEMINAR WITH LYNNE SACHS – Tuesday, November 19, 10AM-1PM (advance registration required, location TBA)
Screening and discussion of film and video work by Sachs, Jem Cohen, Bruce Conner, Gunvor Nelson and Chris Marker.  To reserve a place in the seminar and receive location information, email Jonathan Kahana (jkahana@ucsc.edu) or Irene Lusztig (ilusztig@ucsc.edu) before November 13.
When:
Monday, November 18, 2013 – 7:00pm
Location:
Communications 150 (Studio C)