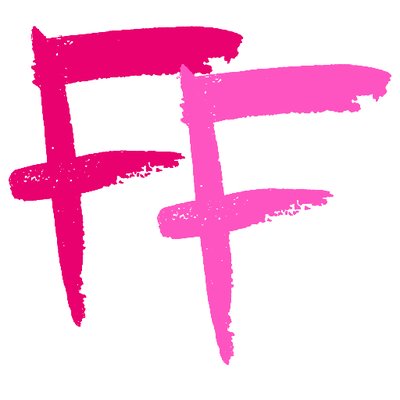 Film Fatales
Stranger than Fiction
Feb 7th, 2021
http://www.filmfatales.org/article/207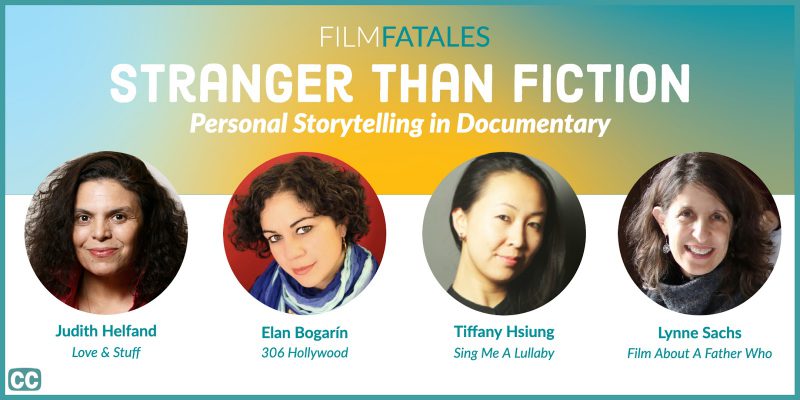 WATCH THE PANEL HERE:
Join us on Friday February 19th at 2pm PT for an intimate conversation about personal storytelling in the documentary space with Film Fatales members Elan Bogarín (306 Hollywood), Lynne Sachs (Film About a Father Who) and Tiffany Hsiung (Sing Me A Lullaby). Moderated by Film Fatales member Judith Helfand (Love & Stuff).
This conversation will focus on the unique and nuanced experiences of documentary filmmakers creating personal films. With insight into the ethical and artistic decisions that filmmakers make, we will explore the complex relationship between directors and film participants. How do filmmakers approach delicate subject matter, building trust and setting boundaries? What are the responsibilities that come with sharing personal histories with the world? How do relationships change throughout the course of a film?
This event is open to the public and will be accessible with live captioning.
About the panelists:
Elan Bogarín's first feature, 306 Hollywood, premiered on opening night of the 2018 Sundance Film Festival as the first documentary ever to be included in the festival's NEXT section. In 2017 she, along with her brother Jonathan, was chosen for Filmmaker Magazine's 25 New Faces of Film and their projects have received support from the Sundance Institute, Just Films/Ford Foundation, Latino Public Broadcasting, NYSCA, Artemis Rising Foundation, Experimental Television Center, IFP. They won the audience award for best pitch at the 2017 Hot Docs Forum. Elan is the co-director of El Tigre Productions, a digital strategy/production company that creates innovative non-fiction films and content for the world's leading museums and cultural institutions. Clients include MoMA, the Whitney, The Getty, Colección Cisneros, and The New York Times. Elan co-founded The Wassaic Project, an arts festival/residency program that has hosted thousands of artists and in 2009 was nominated for the Gotham + Spirit Awards for producing Big Fan which premiered in competition at Sundance.
Lynne Sachs makes films and writes poems that explore the intricate relationship between personal observations and broader historical experiences. Her work embraces hybrid forms, combining memoir with experimental, documentary, and fictional modes. In recent years, she has expanded her practice to include a live performance with moving images. Sachs has made 35 films which have screened at the New York Film Festival, the Sundance Film Festival, BAM Cinemafest and Art of the Real at Lincoln Center. Her work has also been exhibited at the Whitney, Walker Art Center, Wexner Center for the Arts and other venues nationally and internationally. The Buenos Aires International Festival of Independent Cinema, Festival International Nuevo Cine in Havana and China Women's Film Festival have all presented retrospectives of Lynne's films. In 2020, Lynne had her sixth NYC premiere at the Museum of Modern Art's Documentary Fortnight with her Film About a Father Who, a feature-length experimental documentary. Lynne received a 2014 Guggenheim Fellowship in the Arts. Tender Buttons Press published Lynne's first book Year by Year Poems in 2019. Lynne lives in Brooklyn with her husband filmmaker Mark Street with whom they have two daughters, Maya and Noa Street-Sachs.
Tiffany Hsiung is an award-winning filmmaker based in Toronto, whose approach to storytelling is driven by the relationships she builds with people. Since 2009 Hsiung has been researching and documenting the lives of 3 survivors of military sexual slavery in Korea, Philippines and China during World War II by the Japanese Imperial Army for her debut feature length documentary The Apology (2016) A National Film board of Canada production. Since the world premiere at Hot Docs, where the film was runner up for the audience award, the apology took home the Busan Cinephile Award for best documentary at the 21st Busan international film festival. The film has gone on to winning several other awards around the world. Hsiung's work is fundamentally based on cross-cultural and intergenerational themes set to inspire younger generations and viewers to learn about their own cultures – and social responsibility in the global community.
Judith Helfand is best known for her ability to take the dark worlds of chemical exposure, heedless corporate behavior and environmental injustice and make them personal, highly-charged and entertaining. Her films include the Sundance Award-winning Blue Vinyl (co-directed with Daniel B. Gold) and its Peabody Award-winning prequel A Health Baby Girl, as well as Everything's Cool, also co-directed with Gold. In 2007 she received a Rockefeller Media Fellowship and a United States Artist Fellowship, one of 50 awarded annually to "America's finest living artists" and more recently a MacArthur grant for her current film-in-progress Cooked—an exploration into extreme heat, extreme disparity and the politics of "disaster." An educator and activist, Helfand is as dedicated to building the field as she is to her own body of work. She's taught undergraduate documentary filmmaking at NYU for seven years, Doc Boot Camp at New School University for three summers and was Filmmaker-in-Residence at UW-Madison's Nelson Institute for Environmental Studies in 2007 and 2009 where she taught graduate students how to make "environmental films" and co-designed a unique hands-on engagement class built around the bi-annual Tales from Planet Earth Environmental Film Festival. "How to most effectively leverage a local film festival" was based on her work at Working Films, which she co-founded in 1999. In 2005 she co-founded Chicken & Egg Pictures, a non-profit film fund dedicated to supporting women.