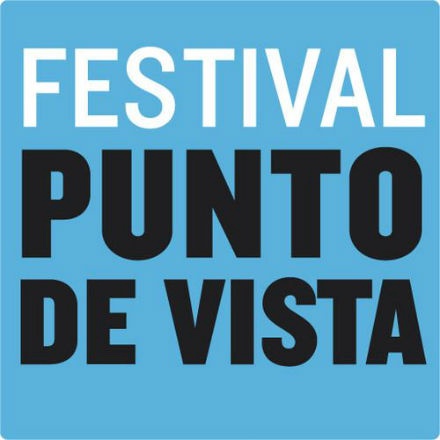 Punto De Vista Film Festival
03.09.2021
https://www.puntodevistafestival.com/es/noticias.asp?IdNoticia=617
The collective audiovisual project, which proposes eight contemporary filmmakers to write a filmed letter to another director, will be part of the closing of the festival.
Rebeca Esnaola, Minister of Culture and Sports of the Government of Navarra, Garbiñe Ortega, artistic director of Punto de Vista and Teresa Morales de Álava, executive director of Punto de Vista, presented this morning at a press conference the complete program of the festival that will be held will be held in Pamplona from March 15 to 20. During the meeting, the publication of this year co-published with La Fábrica, Cartas como movies , was announced, which continues the one carried out in 2018 and continues to gather fascinating letters between creators, this time focused on contemporary filmmakers. It has also been presented The letters that were not also are, a collective audiovisual project in which several contemporary filmmakers have made a filmed letter addressed to another filmmaker in the history of cinema whom they have not met personally and which will be screened for the first time at the closing of the festival.

---
The letters that were not also are
Garbiñe Ortega, artistic director of Punto de Vista, devised the creation of a collective audiovisual project with the collaboration of the filmmaker Matías Piñeiro in which several filmmakers will make a filmed letter addressed to another filmmaker in the history of cinema that they did not know personally and that he was as far away as possible from his own cinema. Thus was born The letters that were not also are .

Beatrice Gibson, Nicolás Pereda, Deborah Stratman, Lynne Sachs, Raya Martin, Jessica Sarah Rinland, Alejo Moguillansky and Diana Toucedo make this collection of eight short films that find a new dimension when shown together and that will premiere at the closing of the festival. The filmed letters are addressed to people as diverse as Jean Vigo, Wes Craven, Chantal Akerman, Chick Strand, Michelangelo Antonioni, Danièle Huillet, Barbara Loden, Nina Menkes, Bette Gordon or Nancy Holt. The result is a passionate journey through his affinities, his admiration and his creative processes.

Letters as Films
This book is the result of an extended project that took shape in 2018 – with the publication of Correspondences: Letters as Films.– and that since then he has continued to gather fascinating letters between filmmakers to trace unthinkable connections and relationships with the aim of drawing new genealogies and film families. This year, Punto de Vista publishes by the hand of La Fábrica a second volume of correspondence, now focused on contemporary filmmakers understood as artists who have been active until relatively recently.

It is a book that allows different readings, where relationships between letters and images, time jumps, non-explicit thematic sub-chapters, small sequenced tributes – such as the one dedicated to Harun Farocki, or to a generation of American avant-garde cinema – are proposed, and imaginary epistles written for this project by filmmakers of the present and aimed at filmmakers in the history of cinema, living or dead, that they have not met.
---

Punto de Vista's programming will be made up of seven large sections following the line of previous editions. The Official Section will present 32 films selected from proposals from all over the world; the Retrospectives will be dedicated to the influential curator Amos Vogel and the artist Nancy Holt; DOKBIZIA , a meeting that will bring together artists from different disciplines such as Lois Patiño , CW Winter , María Salgado , Vera Mantero , Xabier Erkizia , Fermín Jiménez Landa , Oier Etxeberria or Sam Green to share their way of relating to reality; the Punto de Vista Labs, as a space for the exchange of knowledge and collective creation; Contemporary Spotlights, which will include the 16 mm works of Robert Fenz , the screening of Pedro G. Romero's latest film Nueve Sevillas , the Point of View session with researcher Nicholas Zembashiof Forensic Architecture or the meeting with the sound artist Lawrence Abu Hamdan . We also find the Special Sessions , made up of programs such as X Films or the meeting of Basque-Navarrese filmmakers Paisaia and, finally, the Educational Program , which continues to open the festival to new audiences.

In person, online and with a new outdoor space: La Plaza
The 15th edition of Punto de Vista will be held in person, complying with all security measures. In addition, the festival will offer part of its online programming through the Festival Scope platform. Face-to-face tickets and the different types of online tickets are already on sale on the festival's website, www.puntodevistafestival.com 

On the other hand, this year Punto de Vista will have a new meeting space organized in collaboration with the Pamplona City Council: La Plaza. A marquee will be set up outdoors in the Plaza de Baluarte, the main venue of the festival, where the attending public will be able to meet and attend a series of their own activities. The press conferences of the festival will be held there, two daily passes with free admission will be scheduled until the capacity of the piece created by the City Council during 2020 about Los No Sanfermines is full , a talk about Dardara will be organizedwith Marina Lameiro, Gorka Urbizu and Garbiñe Ortega, content from previous years of Punto de Vista will be screened and Napardocs will be organized, an initiative of Napar in collaboration with Clavna that the festival has hosted for several editions and that will bring together the association with participating filmmakers in the festival.