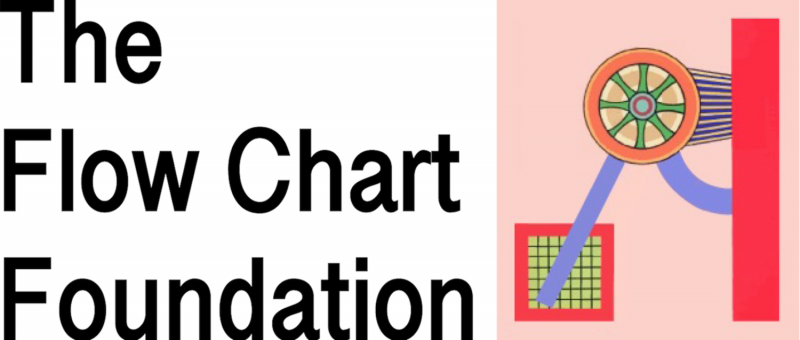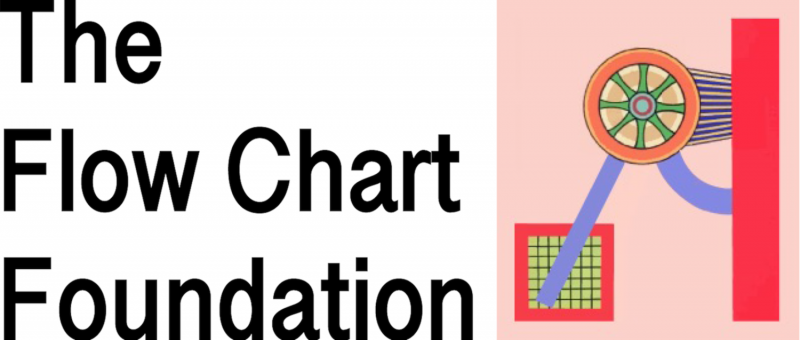 The Flow Chart Foundation's Text Kitchen hands-on Workshops provide writers and other art-makers opportunities for deep exploration into poetry and interrelated forms of expression.
---
UP NEXT:
Frames and Stanzas: Video Poems
a virtual filmmaking and poetry writing workshop with Lynne Sachs
Thursday, June 10 & Thursday, June 17, 2021 (registration includes both sessions) 6:30pm – 9:30pm (EDT) on Zoom
https://www.flowchartfoundation.org/text-kitchen
When award-winning Brooklyn filmmaker and poet Lynne Sachs first discovered The Flowchart Foundation's enthusiasm for poetry as a conduit for an interplay with other artistic modes, she knew that we would be a great place to offer a workshop that would nourish a deeply engaged dialogue between the written word and the image.

In this two-part virtual workshop, Sachs will share insights and experiences she has in bridging poetry with cinema. Participants will explore and expand the intersections between still/moving images and written/spoken words over the course of two Thursday evening meetings. Lynne will guide the workshop on a creative journey that will include writing several poems in conjunction with shooting moving or still images. Lynne has always been fascinated by the conversation between large-scale public events beyond our control and our subsequent, internal responses to those experiences. Her workshop will build itself around this public/private convergence.
We encourage those with backgrounds in either or both poetry and image-making to sign up. Participants will need only a smartphone for creating their short films. Because creative collaboration between participants is a vital part of the experience, Lynne will carefully pair participants based on a questionnaire sent after registering.

Lynne's virtual workshop will include the screening of some of her own recent short film poems, including "Starfish Aorta Colossus" (2015), "A Month of Single Frames" (2019), "Visit to Bernadette Mayer's Childhood Home" (2020), and "Girl is Presence" (2020) as well as excerpts from her feature "Tip of My Tongue" (2017).

Join us in this 2-week multimedia investigation of the sounds, texts, media images, home-made movies, and sensory experiences that all come together in a video poem. We could not be more delighted to be launching the Text Kitchen workshop series with this event.
Workshop fee (includes both three-hour sessions): $80
---
Since the 1980s, Lynne Sachs has created cinematic works that defy genre through the use of hybrid forms and cross-disciplinary collaboration, incorporating elements of the essay film, collage, performance, documentary and poetry. Her highly self-reflexive films explore the intricate relationship between personal observations and broader historical experiences. With each project, Lynne investigates the implicit connection between the body, the camera, and the materiality of film itself. Lynne discovered her love of filmmaking while living and studying in San Francisco where she worked closely with artists Craig Baldwin, Bruce Conner, Barbara Hammer, Gunvor Nelson, and Trihn T. Min-ha. During this time, she produced her early, experimental works on celluloid which took a feminist approach to the creation of images and writing— a commitment which has grounded her body of work ever since. In tandem with making films, Lynne is also deeply engaged with poetry. In 2019, Tender Buttons Press published Lynne's first book Year by Year Poems.
From essay films to hybrid docs to diaristic shorts, Sachs has produced 40 films as well as numerous projects for web, installation, and performance. She has tackled topics near and far, often addressing directly the challenge of translation — from one language to another or from spoken work to image. These tensions were investigated most explicitly between 1994 and 2006, when Lynne produced five essay films that took her to Vietnam, Bosnia, Israel, Italy and Germany—sites affected by international war–where she looked at the space between a community's collective memory and her own subjective perceptions.
Over her career, Sachs has been awarded support from the Guggenheim Foundation, the New York Foundation for the Arts, the Rockefeller Foundation, and the Jerome Foundation. Her films have screened at venues such as the Museum of Modern Art, Wexner Center for the Arts, the Walker and the Getty, and at festivals including New York Film Festival, the Sundance Film Festival, Punto de Vista, DocAviv, and DocLisboa. Retrospectives of her work have been presented at the Museum of the Moving Image, Sheffield Doc/Fest, Buenos Aires International Festival of Independent Cinema, Festival International Nuevo Cine in Havana, and China Women's Film Festival. Her 2019 film "A Month of Single Frames" won the Grand Prize at Oberhausen Festival of Short Films in 2020. In 2021, both the Edison Film Festival and the Prismatic Ground Film Festival at the Maysles Documentary Center awarded Lynne for her body of work in the experimental and documentary fields.