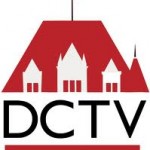 http://www.dctvny.org/events/lynnesachs
ONE NIGHT MASTER CLASS: The Experimental Documentary: Reality and Performance with Lynne Sachs
co-presented with IFP
Thu, 02/07/2013 – 7:30pm
DCTV, 87 Lafayette Street, NYC
New York experimental documentary director Lynne Sachs got her start in film at DCTV in the mid 1980s. Over the last three decades, she's explored the relationship between her own personal observations and broader historical experiences by weaving together film, collage, painting, and sound design.
In this master class, explore the many challenges that filmmakers face when making an alternative documentary film. Sachs will discuss her non-traditional approach to non-fiction filmmaking by focusing on her most recent documentary, Your Day is My Night, which will have its World Premiere at MoMA's Documentary Fortnight 2013 this February. Other topics will include the dynamic between the interview and the audition, challenges of working in a foreign language, and creating a live-film performance. She will also share clips from her previous work.
experiment with my perception of reality by embracing an associative, non-literal approach to images, and it is through this artistic exploration that I grapple with the natural, social, cultural and political phenomena that I witness through the lens of my camera. – Lynne Sachs
Using beds as a metaphor for privacy, intimacy and power, "Your Day is My Night" explores intercultural and trans-historical communication, topics by which Sachs has been consumed in recent years. – Ann Hornaday, The Washington Post
Tickets
$15 / DCTV & IFP Members
$20 / NYWIFT, Rooftop Films, Shooting People Members; students/educators with ID
$35 / General + DCTV Membership
DCTV Presents is DCTV's signature screening and event series that highlights innovative and provocative work from the independent filmmaking community. From screening films by emerging artists to hosting master classes led by renowned groundbreakers in the industry, each event offers the public a unique and inclusive opportunity to share, support and embrace truly independent art. All events are open to the public, and serve super cheap drinks, alcoholic & non!