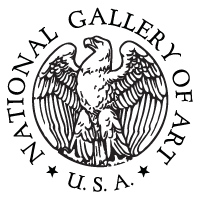 National Gallery of Art
Family Constructs: New Films by Lynne Sachs
https://www.nga.gov/film-programs/family-constructs-new-films-by-lynne-sachs.html
Curated by Peggy Parsons and Joanna Raczynska.
Streaming now through March 9
Working alone and with various collaborators over the course of 35 years, Lynne Sachs has developed a body of work deeply invested in a range of interwoven personal and ethical subjects. Using all types of media, from 8mm and 16mm film to HD files, her rigorous explorations in sound and image investigate ideas of family, mythology, portraiture, political resistance, feminism, war, and the quotidian. A poet, educator, collage artist, and filmmaker based in Brooklyn, Sachs has received a Guggenheim Fellowship in the Creative Arts (2014), among many other awards. In January 2021, the Museum of the Moving Image organized a major retrospective of her film work. Here, two recent shorts accompany her latest feature, Film About a Father Who . . ., each reflecting features of the artist's family.
Lynne Sachs has collaborated numerous times with other filmmakers, writers, and performers in her fertile pursuit of a very personal cinematic language. Made with writer Anne Lesley Selcer, and grounded in a domestic sphere during the COVID-19 pandemic, the new short Girl Is Presence features Sachs's own daughter Noa carefully sifting through and rearranging curious objects while Selcer recites lines from her poem Sun Cycle. (2020, 4 minutes)
---
Over a period of 35 years between 1984 and 2019, Lynne Sachs recorded 8mm and 16mm film, analogue videotape, and digital images of her father, Ira Sachs Sr., a bon vivant and pioneering businessman from Park City, Utah. Ostensibly a documentary portrait of a parent, Film About a Father Who . . . reveals as much, or more, about patriarchal silences and omissions than about the subject himself, who remains enigmatic throughout. "My father has always chosen the alternative path in life, a path that has brought unpredictable adventures, nine children with six different women, brushes with the police, and a life-long interest in trying to do some good in the world." It is also a film about the complex dynamics that conspire to create a family. (2020, 74 minutes)
---
Silently accumulated handwritten to-do lists and notes to herself become evidence of the filmmaker's relationship with family, friends, and herself over a limited period of time. These fragments of text and direction on scraps of paper and yellow Post-it notes form an abstract storytelling device—like a personal poem or storyboard for an experimental film. (2016, 4 minutes)