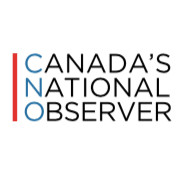 Reviewing a gem from the Victoria Film Festival, a couple's loud, long night, and a screwy worldview
By Volkmar Richter
February 5th 2021
https://www.nationalobserver.com/2021/02/05/reviews/reviewing-gem-victoria-film-festival-couples-loud-and-long-night-and
The Golden Globes? I'm OK with most of the nominations that came down this week, but can't understand why Spike Lee was completely shut out. Da 5 Bloods is one of the best films of last year. Also, why Meryl Streep wasn't nominated but James Corden was. And did Netflix really deserve 22 nods, and another 20 on the TV side?
Meanwhile, I notice two film festivals are now on and are available via streaming everywhere in B.C. At very good prices, too. Both have a number of films that were at VIFF last fall, plus a few new to us. The Powell River fest is showing 12 films, including Zappa, Falling, Ammonite, and Money Beach. Victoria's has 50, including three Oscar hopefuls, a locally made highlight, All-in Madonna, and two films I review among others below.
---
FILM ABOUT A FATHER WHO: That's not a typing error; it's the full title of this film by Lynne Sachs about her wandering father. Ira Sachs is still alive, but much aged, the last I read. He was a rich hotel developer in Utah with a stable family and a secret life. He dated young women, got some pregnant and fathered nine children with them. Lynne says she didn't even know about one sister for the first 20 years of her life. With the film, she tries to understand him. She doesn't do as much of that as we'd like, but does bring him to us vividly.
Lynne filmed him for three decades in a variety of formats including, Super 8, VHS, Beta, and so we get to see him in all sorts of family situations. He was "the cool dad of Park City." But he hid much of his life from them. He doesn't lie, she says in the film. He just doesn't tell you what's going on. Lynne doesn't judge, she loves him too much, but she does convey surprise at what she found out. One now-grown child talks about living poor and going to bed hungry. In another sequence, she tells of a trip to Bali and annoyance at his connecting with a young woman there. How much she knew, or should have known, is an open question. Yes, the film illustrates how hard it can be to know all within a family, but it's also hard to believe a man's other life like this (yes, they do happen), can be so well-hidden. Sad, but lots to think about here. Streaming for $12 per household here. 3½ out of 5