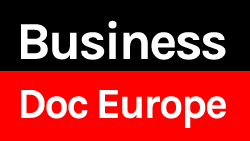 Business Doc Europe
By Geoffrey Macnab
June 6, 2021
https://businessdoceurope.com/sheffield-docfest-epistolary-letter-to-jean-vigo-by-lynne-sachs/
US experimental filmmaker, photographer and poet Lynne Sachs' new short E•pis•to•lar•y: Letter to Jean Vigo (screening June 6 as part of Let's Start Again at the Sheffield Doc Fest) offers an unusual meditation on the events of January 6, 2021, when protesters stormed the United States Capitol in Washington.
Sachs' point of reference appears to be French anarchist director Jean Vigo's 1933 film Zéro de conduite, about school kids staging a revolt against their teachers. Vigo's film, though, doesn't feature in the short. Instead, alongside TV footage of the riots in Washington, Sachs includes clips from Peter Brook's 1963 screen adaptation of William Golding's novel Lord Of The Flies, in which a group of British school kids stranded on a desert island behave in barbaric fashion.
Several years ago, Sachs was at the Punto De Vista documentary festival in Pamplona. There, she met Vigo's then very elderly daughter, Luce Vigo. "One night, she and I were walking back to the hotel together, and it was snowing. It was in March so nobody was prepared. We were walking through these wonderful old alleyways of Pamplona where the bulls run at other times of the year. We had to hold hands. It was such a bond that we became dear friends just through that tactile intimacy."
Luce died in 2017. However, Sachs still thinks very fondly of her and talks admiringly about how Luce fought for her father's legacy. That's one reason why her new short refers to Vigo in its title.
A key difference between Zéro de conduite and the attack on the US capitol is that most viewers will identify with the rebellious kids in the former film but only die-hard Trump supporters are likely to approve of the mob that attacked Washington.
"I love Zéro de conduite and I love their [the kids'} misbehaviour and I love that they challenge the authorities, the teachers and the older generation. They have this whimsy and irreverence," Sachs reflects. "Then I look at a film and a novel like 'Lord Of The Flies'…"
One question her film asks is when do "we go from innocence to culpability?" The storming of the Capitol just didn't seem like an example of playful, Vigo-like revolt. It was far more sinister than that.
"I've made a lot of films about protests and so I like the idea of breaking the law when you believe that it is the wrong law. I really do! I am a total believer in civil disobedience but this was not civil disobedience. This was violence."
On January 6, Sachs remembers she was giving an interview about her feature doc Film About A Father Who (which screened in the Sheffield Doc Fest last year). She and the journalist were both taken aback by what was going on in Washington. "We were like, what is happening right now! Then both of us went back to our normal life. Both of us were checking it on our phone. It seemed it unravelled in this way we couldn't predict. Going back to Zero De Conduite, it was naughty protest and then it turned…it turned into violence, I could say violence for violence's sake."
In the film Sachs includes a line that "childhood isn't swathed in innocence." Ask her what kind of kid she was herself and she replies: "I've got to say I was a pretty well behaved little girl…I don't have a sinister period in my childhood."
It was many years later, in 1999 with the high school shootings at Columbine, that she realised just how dark childhood could sometimes turn. "I already had two children at that point. I remember very, very vividly watching the reports from the high school in Colorado and I remember thinking what would it be like to be the parent of a boy or a child who killed for intention and killed because killing was something that brought him pleasure."
Sachs has recently started The Company We Keep, a new essay film inspired by the hundreds of business cards from people she has met all over the world. "I am interested even in the forensics of the cards and the fingerprints," she says of the project. Some of the cards are over 30 years old. The film will give her a chance to explore what has happened to the cards' owners.
The director cites Chris Marker's San Soleil as a big influence on the work. She once collaborated with Marker and admires the way his films "allow for constant detours but then comes back to the vertebrae point."
Sachs' brother Ira Sachs is an acclaimed filmmaker whose most recent feature Frankie premiered in Cannes in 2019. Yes, they do support each other. They also have a sister, Dana, who is a successful author and journalist. So where did all this creativity come from? "My mother used to say she lets us do what we wanted to do – and she was very good at buying crayons."
E•pis•to•lar•y: Letter to Jean Vigo was commissioned by Punto De Vista director Garbiñe Ortega as part of a Filmed Letters collection, in which authors addressed their creations to other filmmakers. "She (Ortega) asked 10 of us to make a film and they gave each of us 400 Euros. Actually, my film did not cost that – so I made a profit!"
E•pis•to•lar•y: Letter to Jean Vigo is a UK premiere at Sheffield Doc Fest as part of Let's Start Again, Sun 6 June.