EXCLUSIVE INTERVIEW WITH DIRECTOR LYNNE SACHS
In Their Own League 
March 30, 2021
By Joan Amenn 
https://intheirownleague.com/2021/03/30/exclusive-interview-with-director-lynne-sachs/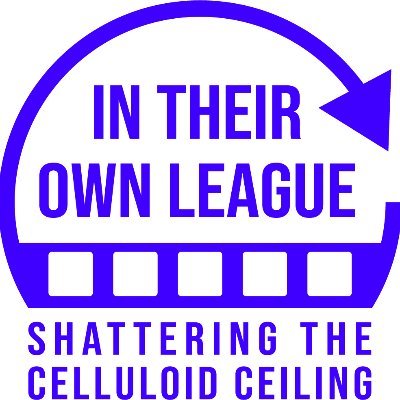 Following my review of her latest, "Film About a Father Who" (2020) which I saw as part of her exhibition at the Museum of the Moving Image in New York, I sat down with Lynne to dive deeper into this poignant and revealing film.
Going through all this footage, was it ever just too painful? Did you ever think "I need to walk away from this"?
In a sense, every film I made since '91 is a walk away from this film. For example, I made a film with my sister in 1994 called "Which Way is East?" She was living in Vietnam as a journalist. In the early '90's she was one of the first journalists to be there and I went there with her to kind of understand the Vietnam War from the perspective of Vietnamese people. It's very much from that of two sisters, two women, what we notice. It's definitely not from a former soldier who is going back to Vietnam would notice. That film was made and finished in '94 and it was a run to my sister but away from the Dad film. I actually started that film as a triptych, "Film About a Father Who," that was about the ways that you can know about another person. I made this film that was about my Dad, and then I made a film about a woman who was a filmmaker and a mother who lived in Israel and how her life got wrapped up in the violence of the Middle East. She was a total stranger but ..I felt a connection to her. So, I made that film called "States of Unbelonging." And then I made a film about a relative of mine. I never met him but during WWII he lived in Europe, in Rome specifically. He was a doctor and he reconstructed the bodies of dead American soldiers. I called it "cosmetic surgery" and it was all about his letters. He was kind of connected to me but also a stranger.
So, there were these three degrees of how you can know another person and you would think the one about my father would be the easiest but it was hardest because it was painful, there was shame. There was an inability to find distance, and also even aesthetically I would look at film footage that I had shot all through the '90's and the Aughts, I would look at the mediums and not like it, it didn't look as good! I would be very judgmental of it. Until I had this flip, which you articulated very well, this is the skin and the texture of that era, so why not celebrate it? I made "States of Unbelonging" in 2005 and the film about my cousin was called "The Last Happy Day" in 2009 so I kept doing other things because it felt more possible and less intimidating.
I noticed that in your ending credits, you suggested the diagramming of a sentence? Maybe I read too much into that.
Oh, yes! Oh, yes-you got it! I did a lot of diagramming in junior high school…I thought that they had stopped teaching diagramming because my daughters never learned it which I thought was a shame. But my editor assistant, Rebecca has a very good friend of hers who does animation, went to an all-girl Catholic school and at least in 2010 let's say, they were teaching diagramming. When I said to the two of them I want my credits to be this ambiguous play between a family tree and diagramming, because both of those are sort of structuring devices we can use to introduce people to relationships.. [the animator] got it…I don't think she had ever done credits before but she had done animation. In my mind I was so insistent that it had to be something like that and she just got it and she went way beyond what I ever expected…The thing is I could have made my life a lot easier in this film if I had a family tree early. I could have eliminated the mystery, my mystery, my confusion. If I gave you a family tree than you would get clarity like that! I didn't want that and I didn't really care at all if you would finish this film and you would know…you would probably know that I'm the oldest. You didn't have to know the order of everything else because things were more associative and I didn't want it to be so rigid that way. I wanted it to be more amorphous and for you to keep asking questions, even about your own family.
…This brings up something I've never talked to anyone about in relation to "Film About a Father Who" which is, this is a film about a parent. I'm a mother. Everybody writes about this film being about a daughter but it's really a film about a parent. Actually, maybe more because I didn't understand all the responsibilities of being a parent, I didn't understand the expectations, the complexities of how you live your life in relation to these other people. And the idea that you leave an imprint. I realize in talking to you, that I couldn't finish it until I had become a parent because that allowed me to move into this other zone, not exclusively being a daughter. I could handle a lot more once I had my children and once I knew how much guilt is involved in being a parent; like, did I make the wrong decision? Maybe my Dad didn't have that superego that said, "Don't do that, that's going to make your child feel bad!"
We're almost out of time, so what's next?
Oh, that's a fun question! Well, I have been spending a lot of time on the distribution of the film. It's distributed through Cinema Guild. I'm a filmmaker more than a director so because of that I'm used to traveling…I like talking to the audiences. Sometimes I do workshops, I try to put together shows in little storefronts… but we're not doing that now. Working with my distributor has been a lot of work and pleasure. What a treat that's been! I've also probably made around four or five short films since the pandemic. They're all plays between sound and image. For example, I made a film which was a commission for a film festival in Spain called Punto de Viste which is a super interesting film festival in Pamplona. They asked ten filmmakers around the world to make a film and they gave us each 400 Euros, which is enough to make a digital film. The film was supposed to be a letter to a filmmaker who had been important to us who was no longer alive. I chose Jean Vigo, he made "Zero for Conduct" (1933) and "L'Atalante" (1934) and he was a filmmaker in the 1930's. He only made three films but he is very beloved to people in the experimental and documentary film world. His film "Zero for Conduct" is 45 minutes and it's about boys in a boarding school, who take over the boarding school. It's very anti-authoritarian. They're very adorable, and feisty and crazy and it's all about childhood anarchy in the 1930's. It's a great film. On January 6th, when the rioters broke into the Capitol and the violence ensued, I started to think about when playing becomes dangerous. I made this short film as a letter to John Vigo but it uses footage from the January 6th breach. I also cut it into a film that Peter Brook made, "Lord of the Flies" (1963). In "Lord of the Flies" you see these boys that have landed on this island and they become very violent. They endanger one another and themselves so that space between beautiful anarchy and violence was interesting, so I made that film. I don't think short films are calling cards to the big ones. I like making films of all lengths… so it has been kind of exhilarating. I [also] have a big project that has something to do with Ida B. Wells. It's a collaboration with a friend of mine who teaches African American studies. Ida B. Wells was a journalist who researched lynching. She comes from Memphis which is where I come from so there are stories I want to explore related to her life.