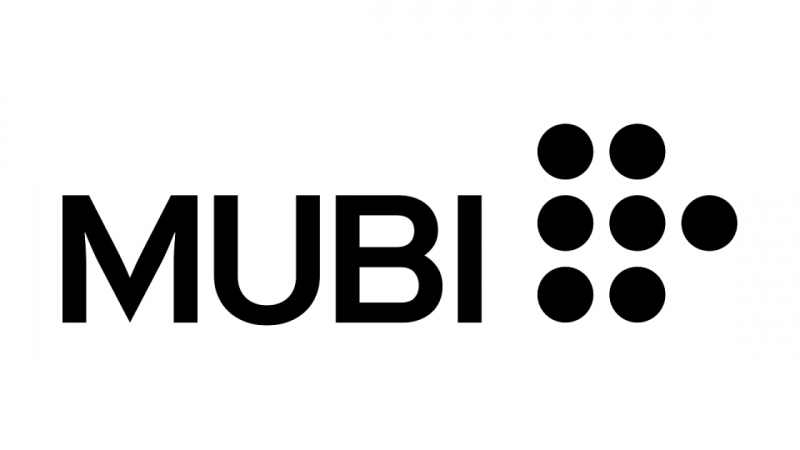 Mubi Notebook
Chris Shields
05 MAY 2022
https://mubi.com/notebook/posts/state-of-the-festival-prismatic-ground-2022-illuminating-the-emptiness
This year marks the second installment of Prismatic Ground (May 4 – May 8), a new festival focusing on experimental documentary and avant-garde film and video. Last year's inaugural edition was a completely virtual affair, but this year the festival returns in a hybrid version with in-person screenings and online viewing available for most of the films in its impressive 14 programs. Co-presented by the Maysles Documentary Center and Screen Slate, Prismatic Ground brings festival-goers a wide range of politically engaged, formally challenging new work by up-and-coming artists alongside established ones like Bill Morrison, Jodie Mack, and this year's Ground Glass Award recipient, Christopher Harris. In the world of experimental film where visibility and opportunities to premiere new work can be hard to come by, the festival is poised to make a significant splash.
Founded by Inney Prakash in 2021, last year's edition consisted of four programs of films, as well as a program devoted to its first Ground Glass Award recipient, the avant-garde filmmaker and experimental documentarist Lynne Sachs. The festival honored Sachs, whose career has spanned some three decades, for her sustained contribution to experimental film. In her recent breakthrough film, Film About A Father Who, Sachs collaged decades worth of home movies and new interviews to craft a film about her father, his secret life, and its impact on the people surrounding him (namely Sachs and her siblings). Work like this—intimate, engaged, and formally daring with a documentary slant—similarly characterizes Prismatic Ground's continued curatorial mission.
"What an honor it was for me to be given the first annual Ground Glass award." Sachs wrote via email. Sachs was quick to mention the excitement she felt surrounding the new festival's place in the landscape of experimental film, writing, "Something altogether surprising happened when Prismatic Ground opened its virtual curtains to the world in 2021. People from all over the globe were watching and writing about experimental, underground, international, radical, poetic, and personal cinema in numbers none of us could ever have imagined. Film festivals across the globe have always been nourished by the elite aura of inaccessibility. With Prismatic Ground, those days are over."
This year's Ground Glass award recipient is Christopher Harris, graduated from School of the Art Institute of Chicago in 2000, and has spent years as an educator (this writer counts himself as one of his proud former students) and continues to make challenging and meticulous films, like his most well known work, 2004's haunting and powerful Reckless Eyeballing (its title taken from a Jim Crow-era prohibition on Black men looking at white women), which uses reappropriated footage from D.W. Griffith's racist epic Birth of a Nation as well as from Foxy Brown to explore the gaze and Black identity in a cinematic context. The filmmaker, who is now the head of film and video production at the University of Iowa, says recognition of his work is welcome. "It's been a slow build, kind of a slow burn situation," Harris said. "now it's even sweeter to have the recognition after just grinding away on my work overtime." But Harris is quick to add: "I'm more eager and energized to make work now than ever before. So the timing is really great because it just helps to re-energize the passion that's already there."
Dreams Under Confinement, Harris' contribution to this year's Prismatic Ground, showcases his resolve. The short video, made using Google Earth images, street view, and audio from a police band radio, is the filmmaker's first all digital work. "This is the first thing I've ever made that does not have any analog materials involved," Harris said. "I've never worked this way. But for this work, it was right. For me, whatever materials are used, there has to be an internal logical justification for those materials. I'm not going to use them as if it's a neutral format and it's just a content-delivery medium. I don't treat materials that way."
The artist's latest work finds the horror and beauty in the panopticon; surveillance materials create a fugitive, exhilarating race through digital images of Chicago, as the voices of police officers pursuing a suspect frantically blast through static on the soundtrack. Eventually the video's frenzied journey stops short at the impenetrable walls of Chicago's Cook County Detention Center. The viewer sees the clouds above as the audio shifts from shrill shouting to peaceful ambience. In a frenetic work about the police, violence, and the racist carceral state, it's a poignant moment of profound transcendence and tragic wonder. Harris' approach, with its daring ambition and inherent artistic riskiness, seems to reflect the adventurous spirit found in the best of the festival's programming.
Referred to as "waves," Prismatic Ground's programs are organized on a loose thematic basis rather than by running time or region of origin. Program titles, like "memory of a memory," "to report an incident," "touch me don't touch me," and "love as cry of anguish," are often, if not always, taken from one of the program's films. The monikers are both specific and flexible enough to create a poetically evocative space for a variety of aesthetics, subjects, and approaches.
Wave 1, titled "look at that round ass shit," takes its name from Sim Hahahah's Memory Playthrough in which rapid, fragmented narration and early PC game-like graphics work together to create a sarcastic video poem. The video, which clocks in under two minutes, is a splash of brief but biting reflection on personal stories, the reality of the perceived world, and the medium itself. It's a playful but incisive opening salvo for the program.
In G. Anthony Svatek's Global Fruit, 16mm photography gives the short a timeless feel. The images of globally sourced fruit covered with the frost of a New York city blizzard create a clear and dynamic visual metaphor. With both Svatek and Hahahah's films, the image of the globe (both figuratively and literally) emerges, and the program's thematic concept begins to take shape.
Also in the program, Experimental filmmaker and animator Jodie Mack's Wasteland No. 3: Moons, Sons is filled with grotesque images of biomatter undergoing a timelapse transformation. The subjects are organic but the rhythm of the piece is smooth and deliberate. There is something funerary about the flowers and plants we see, and their possible thaw or submersion has visceral impact, evoking cellular happenings on a larger scale. The (possible) thawing we witness rhymes nicely with the frosted fruit of Global Fruit and continues wave 1's theme in an albeit more (welcomely) obtuse way.
Wave 2, titled "wings," focuses on identity. Paige Taul's Goat is a sweet ode to a pair of Air Jordan's and the woman who wears them. Black and white photography shows detailed images of a basketball net, a woman's hair, and her sunglasses, as a voice unhurriedly narrates a description of her shoes and her feelings about them. Yashaddai Owens' D'Homme A Homme is a fun 8mm exploration of proud Blackness and masculinity set to hip hop. Filled with exuberant and memorable images, it has a decidedly vintage feel with a modern sonic twist.
Iván Reina Ortiz's autoethnography, a filmic meditation on sexual orientation, gender, art, and personal history, continues wave 6's theme in both a reflective and reflexive way. The artist mixes potent poetic imagery with, somewhat less effective, home video footage. Ortiz's self-interviewing leads to the film's most powerful moment. We see an image of the filmmaker's bare chest with the shadow of a hand moving across it, attempting to grasp it in some way, the film's earlier questioning about the place of the body on screen materializing into visual substance.
While Prismatic Ground does boast a feature length centerpiece, the excellent and unsettling essay film Nuclear Family, the waves seem to uniquely represent the festival's novel, surprise- filled approach. Wave 4 features Razah AlSalah's gloriously transcendent Canada Park, a playfully ethereal exploration of both the flatness and three dimensionality of street view imagery from off the beaten path. The narration seems to be from the perspective of the all-seeing digital camera and its (seemingly) unlimited purview. But quickly the cheap, halting imagery of the park becomes pure form and color melting before the viewer's eyes. The representational digital images reveal themselves for what they really are—the malleable data behind their mundane facades. It's an elegant variation on glitch set to a swelling synth that lifts the imagery from the practical to the profound as we "see" as the machine "sees." When representational images of trees and fields return, the viewer seems to soar over them in golden light through space and possibility, seeing beyond mere landscape. But all the while the piece pushes up against the limits of digital imagery, sometimes zooming into its furthest reaches and encountering flatness. The film seems to joyfully revel in its idiosyncratic oscillations and the viewer can't help but be swept away by it.
Other festival highlights include Gloria Chung's True Places from wave 5, in which hazy, impressionistic landscapes seen from an airplane window are slowed and abstracted as a calm voice narrates. The words come from a New Yorker article about the changing landscape of Indigenous arctic hunters and the cumulative feeling is mournful but curious. Wave 6 includes cherry brice jr.'s This Is A Pornographic Film–or,goodbyetoArt, a sparse and delicately photographed film in which men masturbate. The images we see are a collection of details: mouths, chests, arms, and close-ups of the surrounding room. There are some candid conversations as well as a more pointed one about high art that serves as, perhaps, a counterpoint to some of the more mundane and graphic images we see. It's a small, intimate work of the everyday with dual dimensions of irony and candor.
Wave 6, "touch me don't touch me," takes its name from Rhea Storr's Madness Remixed. The film is a well-composed combination of what appears to be single frame abstraction, glitches, and photographs. A few key moments of spoken audio connect what we are seeing, including the film's images of Josephine Baker, to the issue of cultural appropriation and exploitation of Black bodies in labor and images. The message echoes a slogan seen on signs in various forms during the George Floyd uprising: you love Black culture but not Black people. It's an impressive mix of formalism and explicit political meaning.
In Edgar Jorge Baralt's A Thousand Years Ago, from wave 10, images have double lives. We see the world as it is, but the film's conceit posits what we are seeing as the world that was, the narration reflecting back on what we see from a possible future. Poetic images take on a double meaning as well. An image of the sun reflecting on water evokes the sepia tones of a sonogram. The narration muses on the origins of life long, long ago, as we watch the shape of light on the water resembling the grainy image of a fetus.
Baralt, whose previous film, the gentle Ventana, screened in the Berlin International Film Festival's Berlinale Shorts in 2021, said in a conversation of his most recent film, "I felt the impulse to make this film after reading Mario Benedetti's semi-autobiographical novel, Andamios. I didn't set out to adapt this novel at all, but it helped me arrive at this framework by which to look at the present and all of its spiraling contingencies." About the film's use of everyday images for expansive fictive purposes, he explained, "I've always admired filmmakers whose raw material is 'the everyday.' I think it gets to an essential aspect of my fascination with cinema both as filmmaker and audience: the questioning of what reality is. What we take for granted, what we choose to look at, and what we choose to believe about it all."
As far as being included in Prismatic Ground's 2022 edition, Baralt is thrilled, saying, "Aside from the programs being filled with filmmakers whose work I love, I sense an enthusiasm from the programming team for reimagining what a festival is and how it's experienced." What Prismatic Ground is adding to the world of experimental cinema is essential and exciting, and in Baralt's words, "It means everything. Whenever you read about the state of cinema these days, it is all doom and gloom stories of an industry in decay. So it is in these alternative outlets that you see resilience and passion. It's always inspiring to see work bursting with possibilities, attempting to redefine what cinema can be for the years to come." To quote the filmmaker's new work, Prismatic Ground is a spark "illuminating the emptiness."
Prismatic Ground runs May 4 – 8, 2022 online and in various locations around New York.