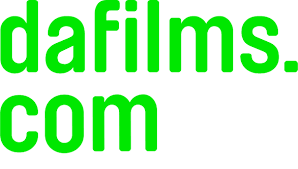 DAFilms
March 2022
https://dafilms.com/program/1153-lynne-sachs-tender-nonfictions?fbclid=IwAR3Oxns5TOSTAZAfZ4T0Jsh6HRgsMNr-Xrfqw3Bc-Pv-q9lCL5UAM7N5snM
Lynne Sachs: Tender Non-Fictions
We are delighted to present a program of films by experimental documentarian Lynne Sachs, who has been prolifically creating works for cinema for four decades. Her non-fiction films, represented here in 11 works of varying lengths, powerfully evokes the curiosity and richness of a life lived through art.
Living in Brooklyn, New York, Sachs is part of a community of active experimental and documentary filmmakers and has long eschewed conventional forms of making movies. Her work, perhaps inevitably, defies easy classification. Instead, it is best understood collectively as a sprawling adventure playground, stretching across continents and blending influences across the borders of distinct art forms. Our focus maps a path through some of the ideas and forms that recur time and again in Sachs' cinema.
The marks of war that linger in the background of a society—from Vietnam to the Middle East—are an ever-present specter in her long format films, as are the transformative effects of time on members of one's own family. Feminism in all its forms is an animating subject and drive for Sachs, from the early formal experimentations with bodies and spaces in Drawn and Quartered to the energy of the Women's March fragment And Then We Marched to the love, artistic kinship, and solidarity between female friends and comrades evident in Carolee, Barbara & Guvnor or, more implicitly, A Month of Single Frames.
Her latest feature length work, Film About a Father Who, whose title hints at Yvonne Rainer, provides a perfect entry-point into her style. This film is not only a torn and disrupted family album, but is also a document of the development of the evolution Sachs' filmmaking over the years. A feature-length polyphonic portrait of her father, Ira Sachs Sr., taken over many years, it ultimately suggests that the man himself is unknowable, that his mysteries are too vast to be captured by a camera. Through reckoning with this fact, Sachs seems to suggest, the filmmaker is able to unearth other truths, about herself and about her family as a whole. A crucial early work, marking the end of a distinct period in Sachs' work, The House of Science: A Museum of False Facts, is available to watch for free.
---
---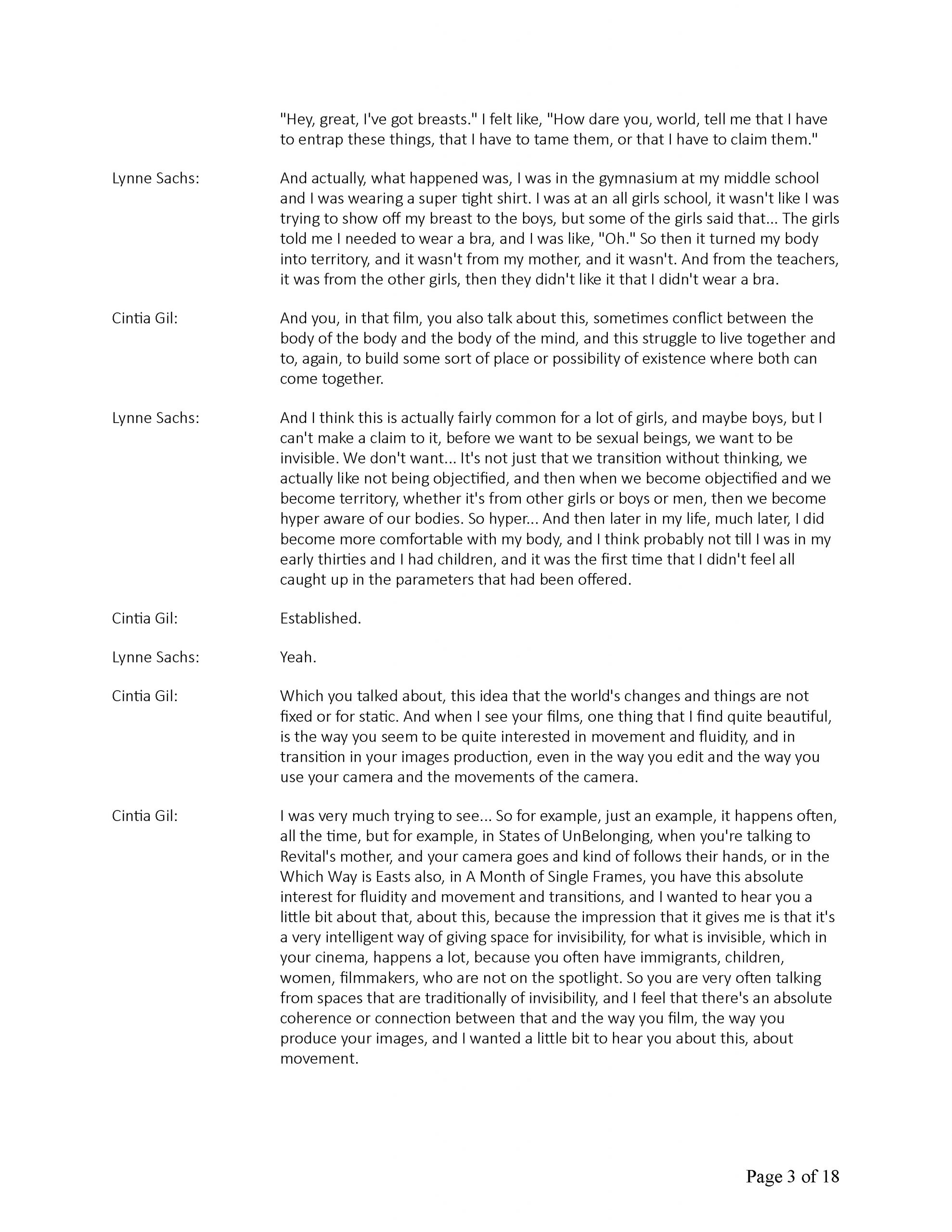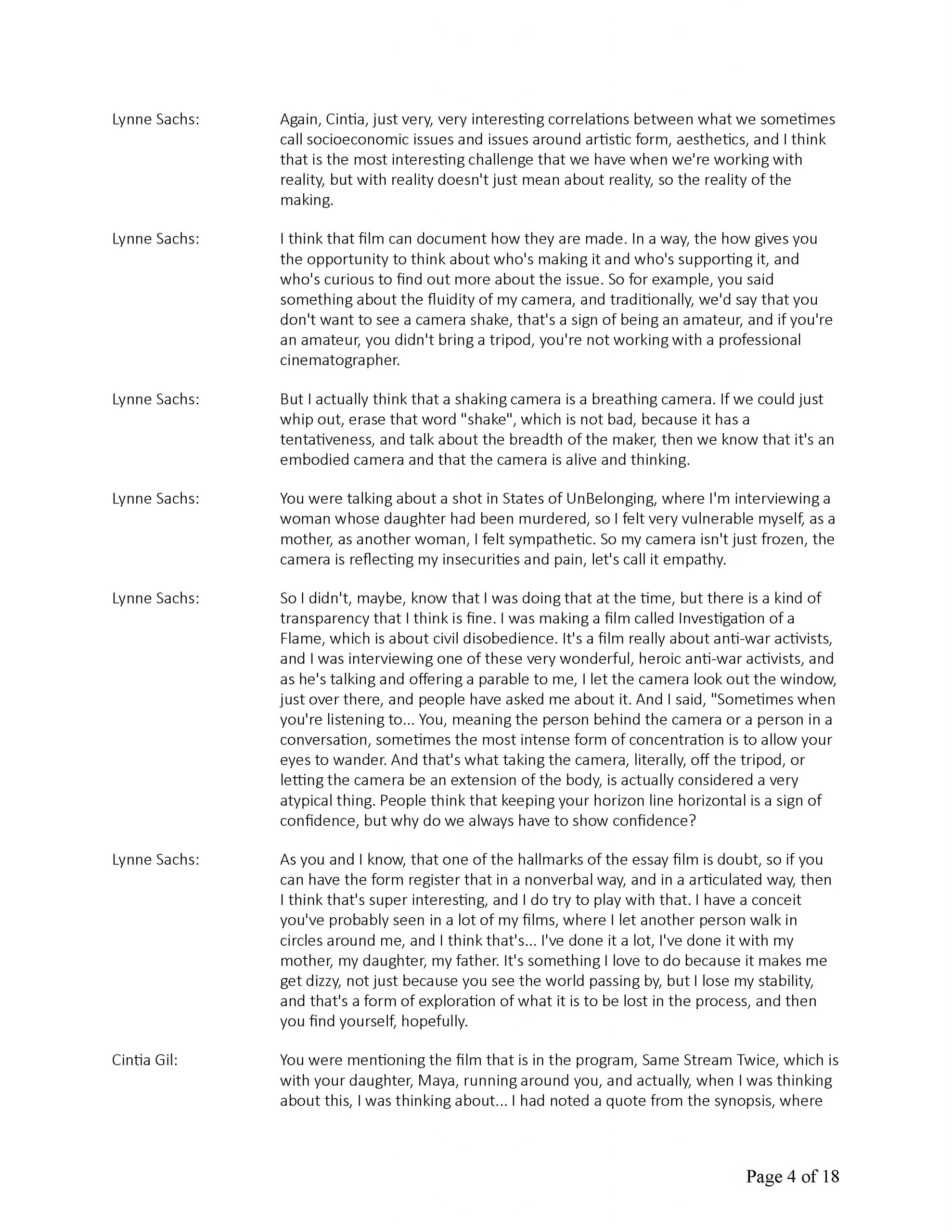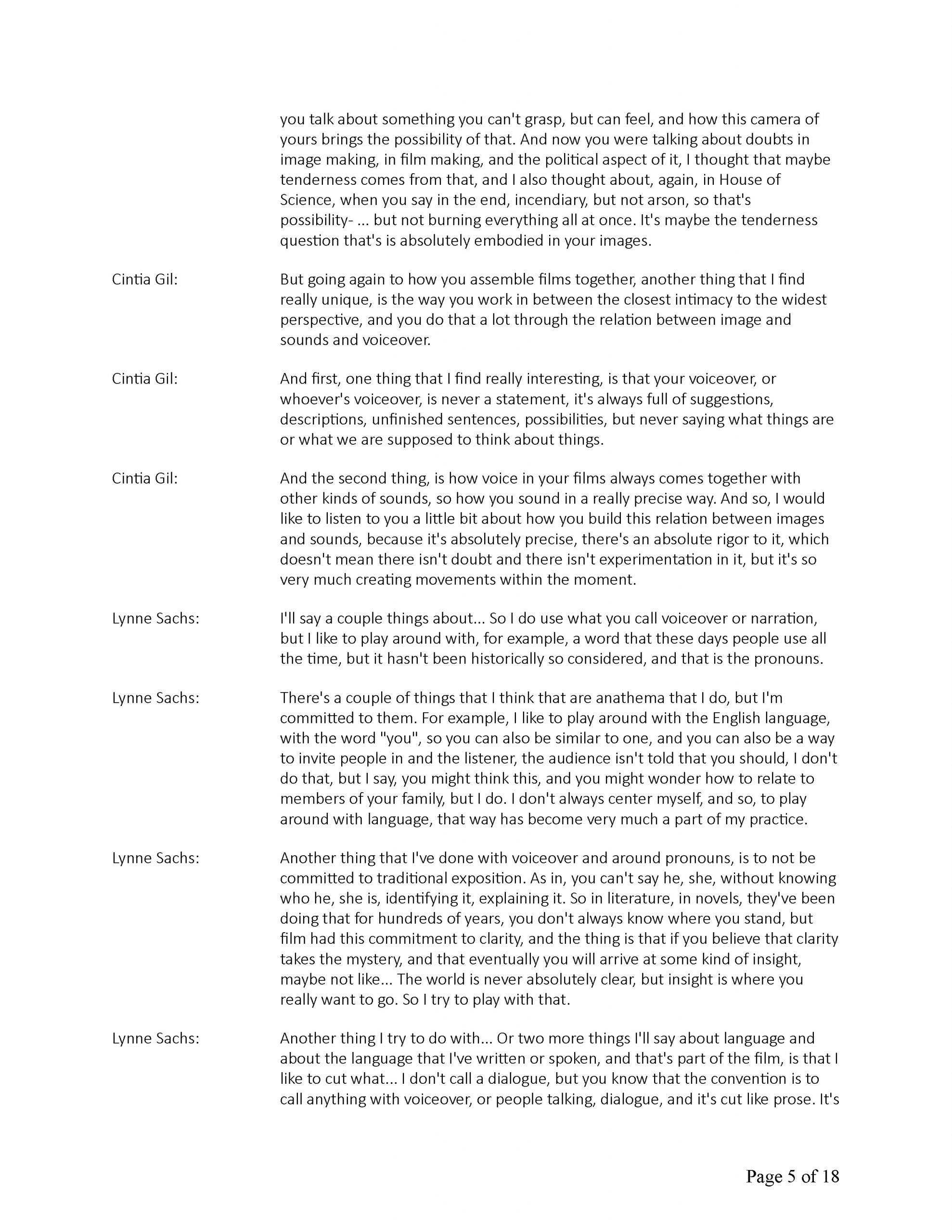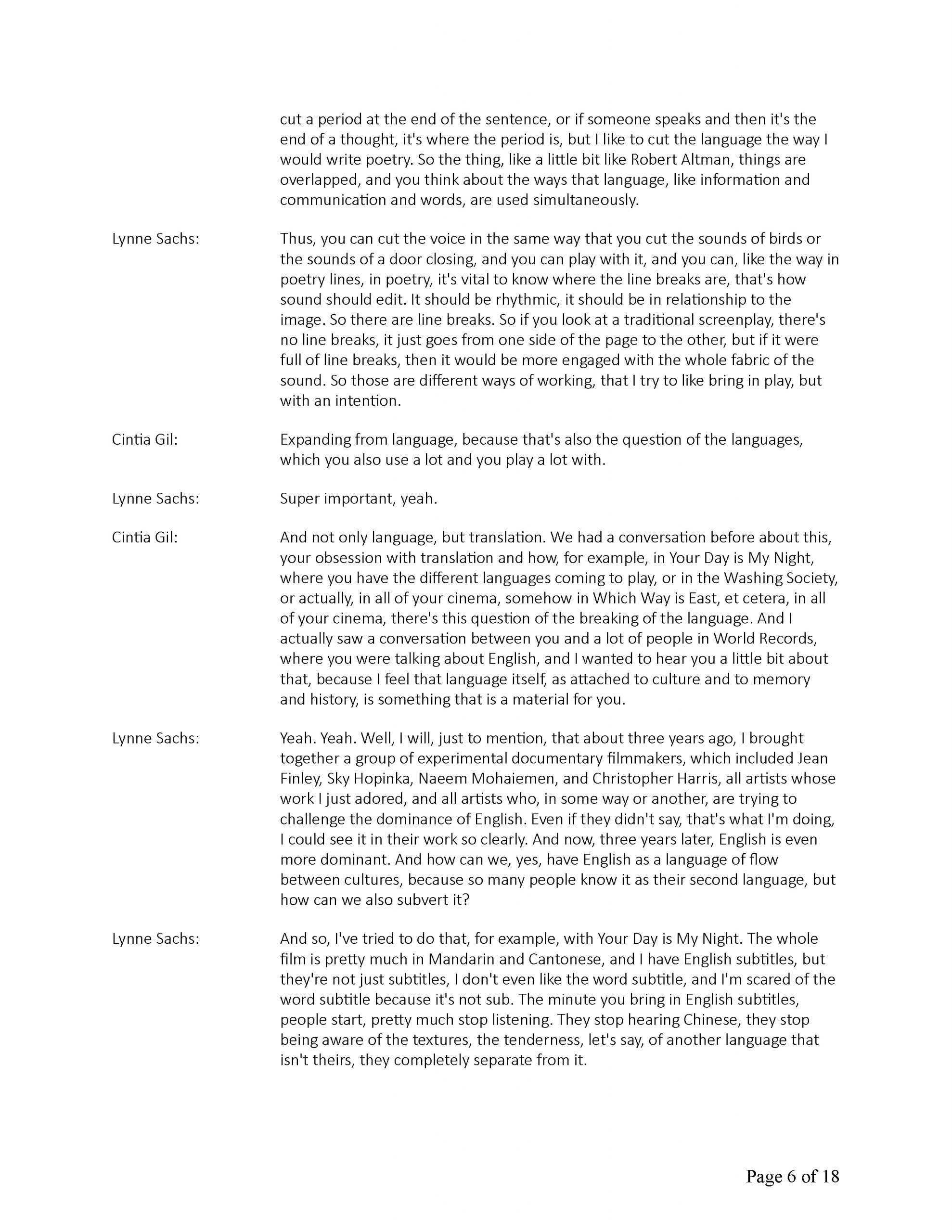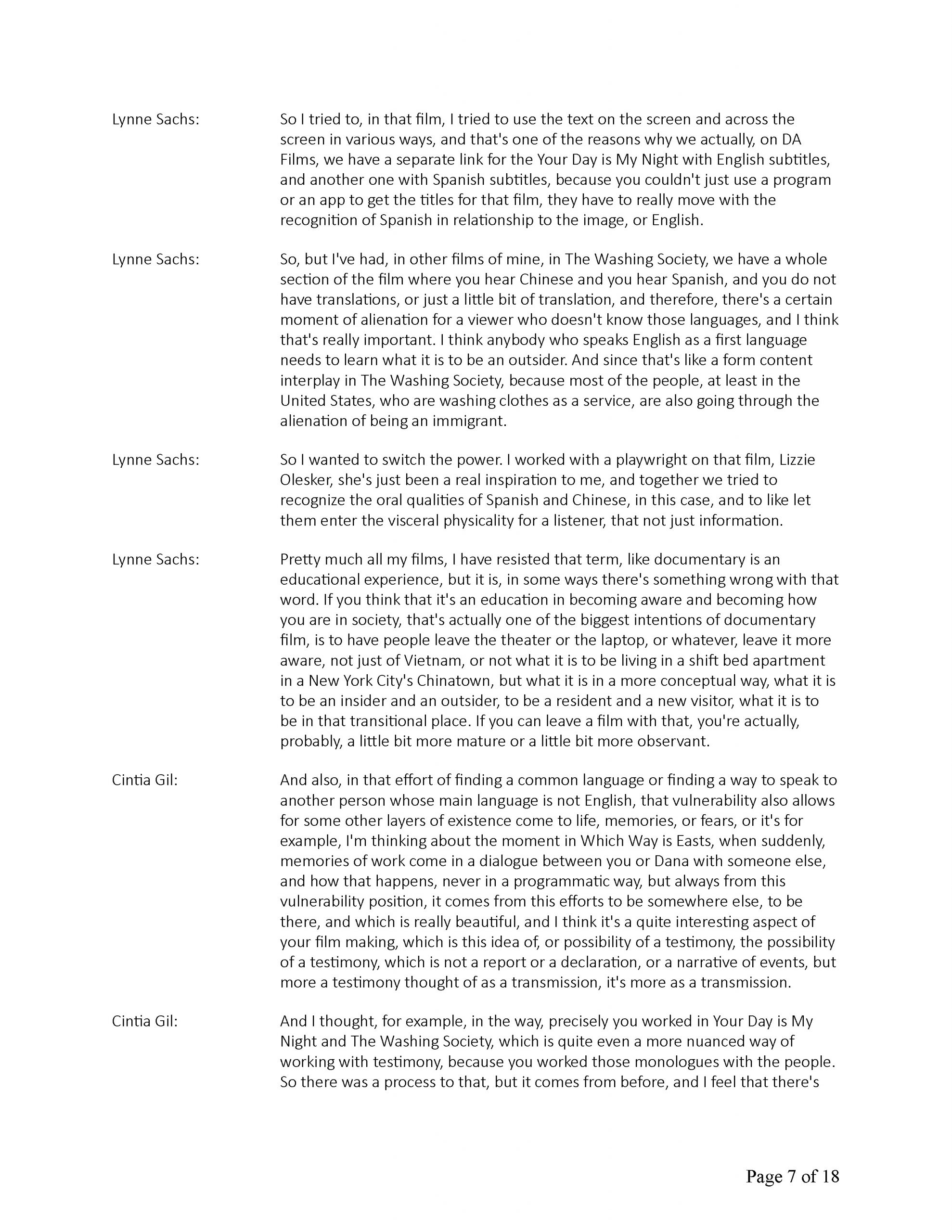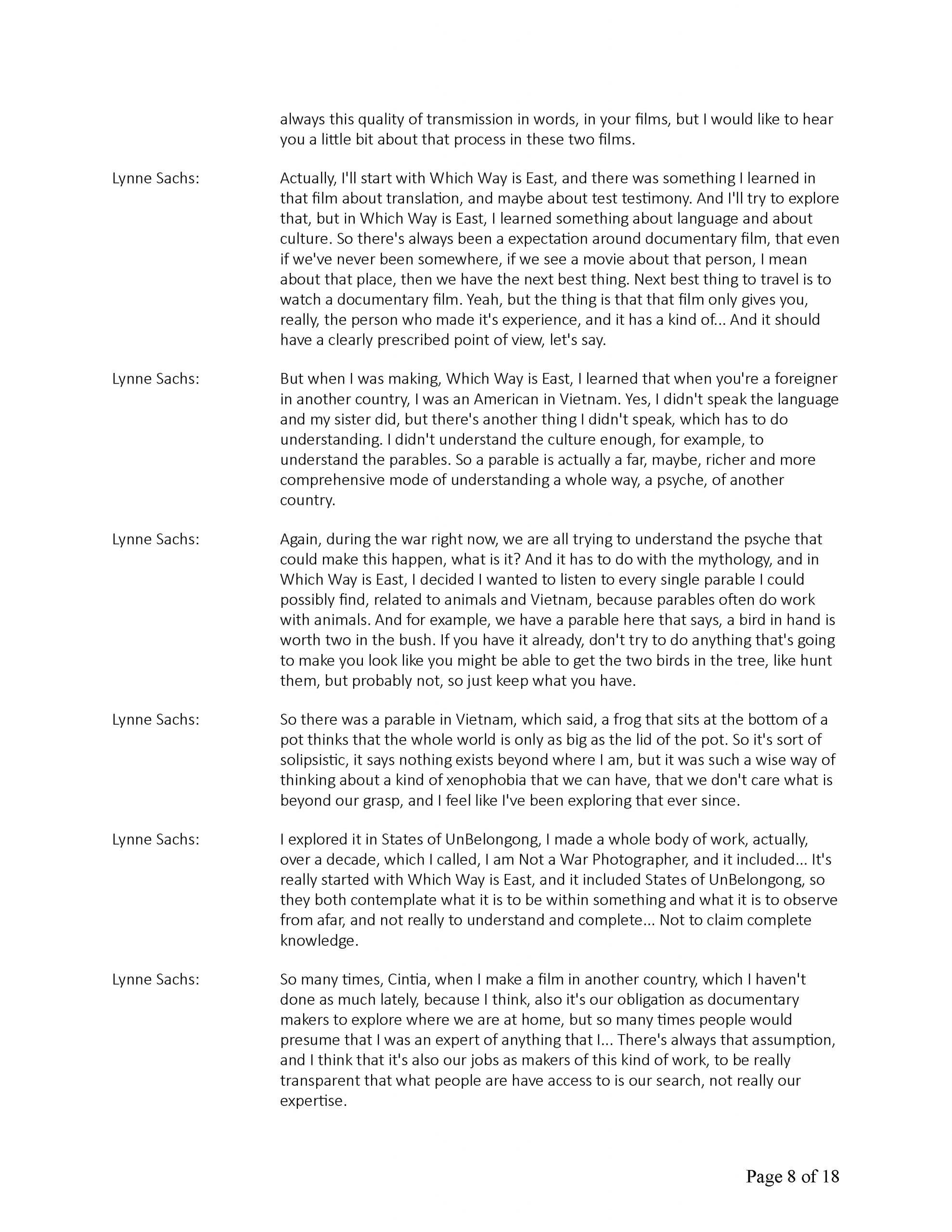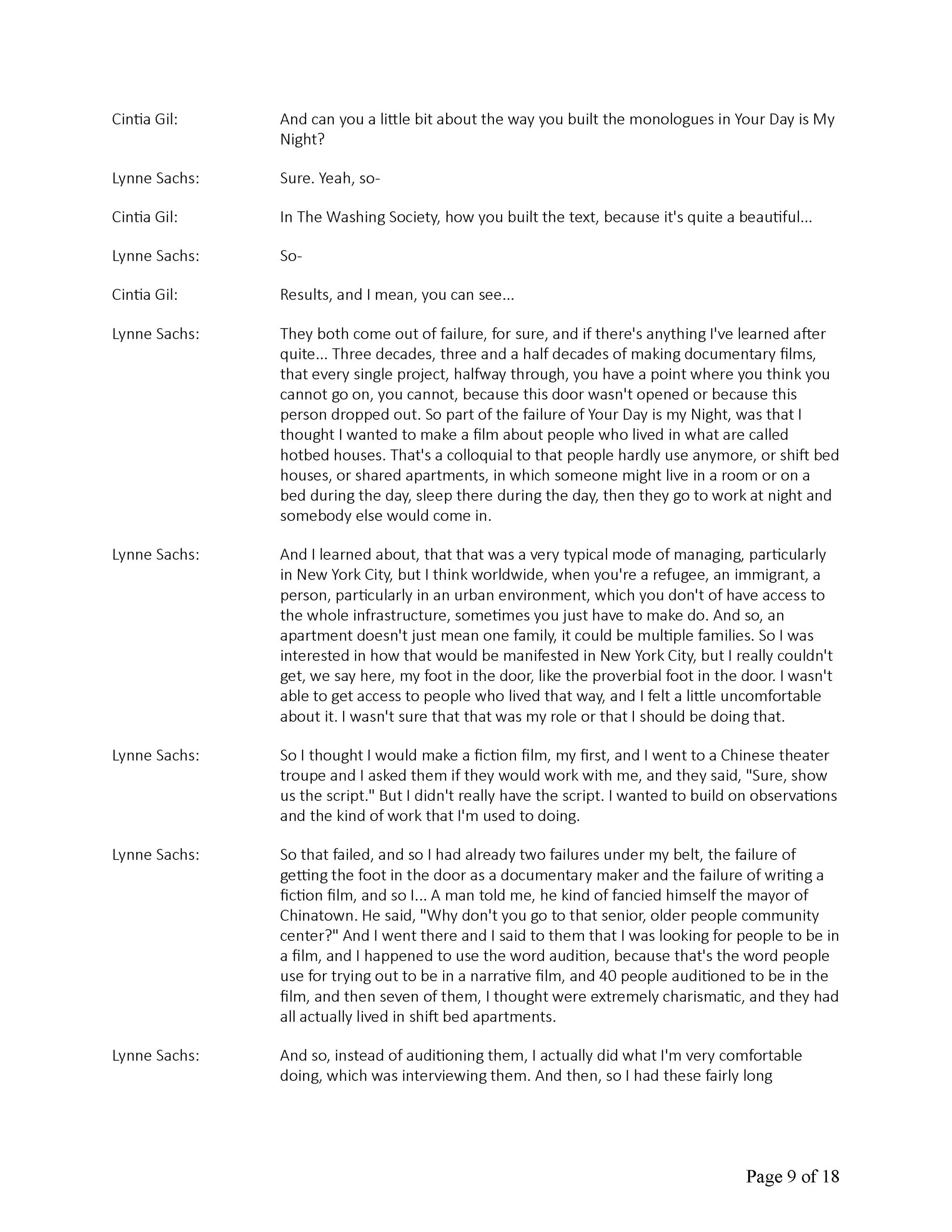 ---
About DAFilms
DOC ALLIANCE – The New Deal for Feature Documentaries
Doc Alliance is the result of a creative partnership of 7 key European documentary film festivals: CPH:DOX, Doclisboa, Millennium Docs Against Gravity, DOK Leipzig, FIDMarseille, Ji.hlava IDFF and Visions du Réel. The aim of the Doc Alliance initiative is to advance the documentary genre, support its diversity and continuously promote quality creative documentary films.
Activities of DOC ALLIANCE:
• Doc Alliance Selection – Since 2008, the Doc Alliance platform presents the Doc Alliance Selection Award. The award goes to the best European documentary film selected independently by each of the platform's festival members. The individual festivals also nominate the representatives of the jury of experts, recruited among the film critics from the festival countries. Within the Doc Alliance Selection section, each of the Doc Alliance festivals screens at least 3 films nominated for the award in the given year.

• The online portal DAFilms.com is the main project of the Doc Alliance festival network formed by 7 key European documentary film festivals. It represents an international online distribution platform for documentary and experimental films focused on European cinema. For a small fee, it offers over 1900 films accessible across the globe for streaming or legal download. The films are included in the virtual database on the basis of demanding selection criteria. The portal presents regular film programs of diverse character ranging from presentation of archive historical films through world retrospectives of leading world filmmakers to new premiere formats such as the day-and-date release. DAFilms.com invites directors, producers, distributors, and students to submit their films, thus offering them the possibility to make use of this unique distribution channel. For more information, see FILM SUBMISSION.