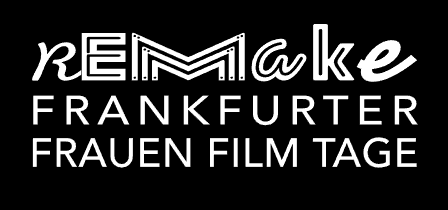 Remake Frankfurter
23-28 Nov 2021
The Resumption of Work in Film
Welcome to the 2021 Frankfurt Women's Film Days
https://www.remake-festival.de/en/dienstag/welcome-to-the-2021-frankfurt-womens-film-days-short-film-programme/
The programme extends through the 125-year history of the cinema, beginning in 1885 with the first film. Auguste and Louis Lumière had just invented the Cinématographe. Their first images show workers leaving the Lumière factory where photographic plates were manufactured. Many of them are women. The Industrial Revolution was also female.
A number of years later, two films were made that are part of the legendary Mitchell & Kenyon collection. Spinning and weaving workers – including many children – are leaving a factory in industrialised England. People haggle and shove each other at a fish market. These silent films are witnesses to the transition to modern society.
A classic strike(-ending) scenario can be seen in Resumption of Work at the Wonder Factory. In June 1968, people vote to return to work in the Wonder factories in Saint-Ouen, France. But one young female worker protests the compromise furiously, demonstrating the spontaneity of the workers' revolt. Two union members try to convince her. At the factory gate, an authoritarian "boss" demands obedience.
In the early 1980s, at a time of radical political upheavals in India, the Yungatar film collective created emancipatory films, among them the improvised narrative short Is this just a Story? It tells of a young woman in the process of articulating her situation as she fights her way out of domestic violence, the burdens of being a housewife and mother, isolation and depression.
Then, in her performance video Semiotics of the Kitchen, Martha Rosler "replaces the domesticated 'meaning' of tools with a lexicon of rage and frustration" – and with subversive humour.
The experimental film work of artists Carolee Schneemann, Barbara Hammer and Gunvor Nelson once infiltrated a masculine domain. Lynne Sachs calls on them with her Super 8 and 16mm cameras, asking them to look back and to describe their current artistic work.
The programme ends with a "radicalised servant girl". The ladies and gentlemen have gone on a journey, and Cunégonde's family pays her a visit. Not a good thing all for the bourgeois household!
The silent films will be accompanied on the grand piano by Uwe Oberg
Sortie d'Usine
FR 1895 | Director: Louis Lumière | b/w | DCP of 35mm, restored version | 1 min | silent | Institut Lumière
Employees leaving Gilroy's Jute Works, Dundee
GB 1901 | Director, Production: Mitchell & Kenyon | b/w | DCP of 35mm | 3 min | silent | British Film Institute
North Sea Fisheries, North Shields
GB 1901 | Director, Production: Mitchell & Kenyon | b/w | DCP of 35mm | 3 min | silent | British Film Institute
La Reprise du Travail aux Usines Wonder / Resumption of Work at the Wonder Factory
FR 1968 | Director: Etats Généraux du Cinéma | Camera: Pierre Bonneau | Sound: Liane Estiez | b/w | 16mm | 10 min | french OV with german SUB | Arsenal – Institut für Film und Videokunst e.V
Idhi Katha Matramena / Is this just a Story?
IND 1983 | Director: Yugantar Film Collective | Camera: Navroze Contractor | Editor: Lawrence | Sound: Deepa Dhanraj | Cast: Lalita K., Poornachandra Rao, Rama Melkote | b/w | DCP | 26 min | telugu OV with english SUB | Arsenal – Institut für Film und Videokunst e.V
Semiotics of the Kitchen
USA 1975 | Director: Martha Rosler | DCP | b/w | 6 min | amer. OV | Electronic Arts Intermix
Carolee, Barbara and Gunvor
USA 2018 | Director, Camera, Sound, Production: Lynne Sachs | Colour | DCP | 9 min | OV with english SUB | Kino Rebelde
Cunégonde reçoit sa famille
FR 1912 | Cast: Little Chrysia | b/w | 6 min | DCP | silent | dutch INT + english SUB | EYE Film Institute Amsterdam
---
About the Festival
Remake. Frankfurt Women's Film Days
Presented by Kinothek Asta Nielsen e.V.
In November 2018, the Kinothek Asta Nielsen in Frankfurt am Main presented the inaugural edition of Remake. Frankfurt Women's Film Days, that takes place biennially since 2019. The third edition will take place in 2021.
The Kinothek has promoted film work by women for nearly twenty years through film presentations, thematic programmes, exhibitions and retrospectives, facilitating the discussion of gender relations in film. The Remake festival integrates a new event format into our previous work: a programme with a thematic focus will unfold in a mixture of festival and symposium. "Remake" refers to the connection with history that characterises all the Kinothek's work: films spanning more than a hundred years emerge anew in the perception of viewers when they are shown today. Films exist only in their screening, so that the presentation of films is itself a form of film-making, a re-make.
History constitutes a key aspect of the festival. Old films are not merely old; instead, if they are shown in a context where their significance can unfold, the past can be experienced through them as an element of the present day. Not least because of such connections, old films will be screened together with recent ones, and projected images will be accompanied by introductions, commentaries, talks, and discussions. Special attention will be paid to screening spaces and their creation – and to the extent possible, all films will play in their original format, whether it's 35mm, 16mm, Super 8 with analogue sound, or digital. We feel particularly strongly about the musical accompaniment at silent film screenings.
The formal structure of Remake corresponds to the content, whereby various epochs and genres are woven together in the programme. Topics such as women and gender relations in film, or aspects of queer cinema, come to light through their interconnection with other social phenomena, as with women's emancipation in the context of migration, colonialism, or racism. Each edition of the Frankfurt Women's Film Days originates in contextual links and expands in a variety of programmes that correlate to one another to form an overall design, a kind of "archipelago."
Remake will also always contain a programme section that is dedicated to a woman filmmaker whose work is threatened by oblivion and disappearance.
We want our programme to pay tribute not only to film history, but also to the history of feminist film festivals. The first of these, which took place in 1972 in New York and Edinburgh, were largely dedicated to the (re-) discovery of women filmmakers. Many of their works, which saw the light of projectors in the early 70s, have disappeared again, and copies can only be found with difficulty, if at all. Through revivals of past programmes and conversations with their organisers, we will remember this history, from which our work has also emerged. Each edition of Remake. Frankfurt Women's Film Days will be dedicated to one of the earlier festivals.