Breaking the Frame (18) + Short + Introduction by Helen De Witt: Carolee Schneemann Film Series
Barbican
September 10, 2022
Screening on September 17, 2022
https://www.barbican.org.uk/whats-on/2022/event/carolee-schneemann-breaking-the-frame-intro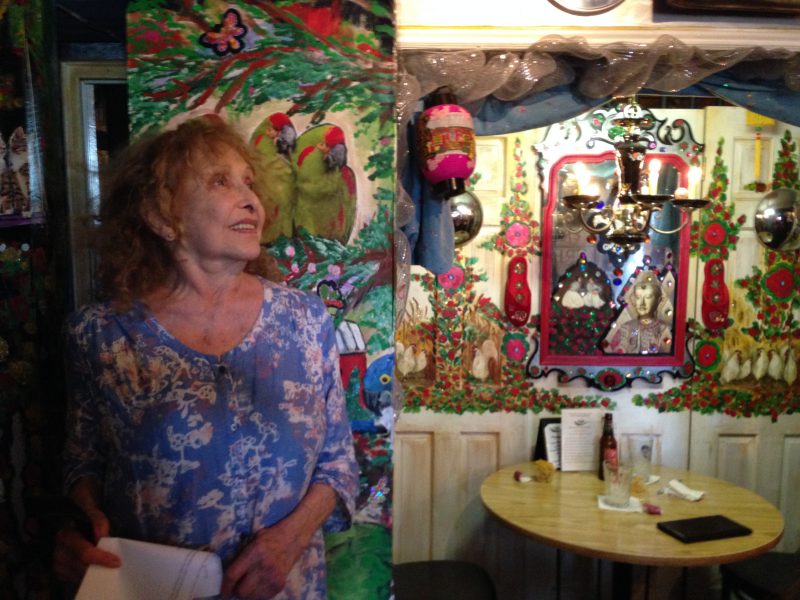 Carolee Schneeman by Lynne Sachs
A rare chance to catch this unconventional, impressionistic portrait of Carolee Schneemann.
Rather than a simple survey of Schneemann's life and work, Breaking the Frame is structured thematically, as a kind of collage, and aims to capture the artist in her own words and images.
Contemporary interviews with Schneemann are interwoven with excerpts from her film works, documentation of performances – including Meat Joy (1964) and Interior Scroll (1975) – and more recent museum commissions and exhibitions. Schneemann's philosophical observations on spatial theory, nature and politics of the human body – drawn from her diaries and read in voiceover – offer insights into the process and execution of some of her most famous pieces.
Dreamlike and meandering in tone and structure, some of the film's most thrilling sections ramble through Schneemann's 18th-century Hudson Valley farmhouse.
108 min
Breaking the Frame screens here with Carolee, Barbara & Gunvor (2018), a short, tripartite documentary profile of Schneemann and fellow artist-filmmakers Barbara Hammer and Gunvor Nelson.
---
Carolee Schneeman: Body Politics
https://www.barbican.org.uk/our-story/press-room/carolee-schneemann-body-politics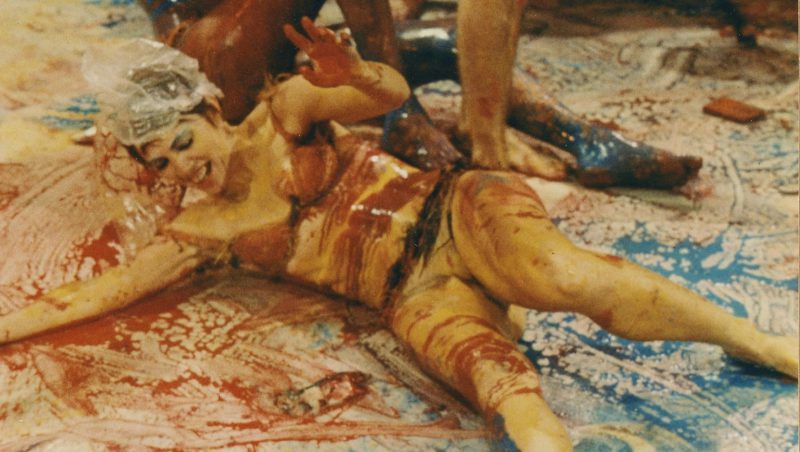 Carolee Schneemann: Body Politics is the first survey in the UK of the work of American artist Carolee Schneemann (1939-2019) and the first major exhibition since her death in 2019. Tracing Schneemann's diverse, transgressive and interdisciplinary work over six decades, the show celebrates a radical and pioneering artist who remains a feminist icon and point of reference for many contemporary artists and thinkers.
Addressing urgent topics from sexual expression and the objectification of women to human suffering and the violence of war, Schneemann's work is concerned with the precarious lived experience of humans and animals. With over 300 objects, the exhibition draws from the Carolee Schneemann Foundation, as well as numerous private and public collections, spanning the extraordinary range of Schneemann's artistic output. Bringing together paintings, sculptural assemblages, performance photographs, films and large-scale multimedia installations, as well as rarely seen archival material including scores, sketches, scrapbooks, programmes and costumes, this exhibition positions Schneemann as one of the most relevant, provocative and inspiring artists of the last century.