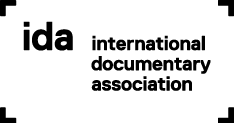 Screen Time: Week of January 11, 2021
JANUARY 11, 2021
BY TOM WHITE
https://www.documentary.org/blog/screen-time-week-january-11-2021
Screen Time is your curated weekly guide to excellent documentaries and nonfiction programs that you can watch at home.
The documentary world lost Michael Apted last Friday, and the one work that most distinguished his career was The UP Series, which began in 1964 as an exploration into the British class system through the lens of a cross-section of seven-year-old children, then deepened over the subsequent decades into an affirmation—and perhaps refutation—of the Jesuit maxim that drove the entire series: "Show me the child at seven, and I'll show you the person." Most of the original 14 protagonists continued to participate in the series, right up to the final one, from 2019: 63-UP. We learned to love these UPpers. We agonized over their darkest days, we rooted for them when they bounced back, we welcomed them back to the series after they had dropped out, and with one of the UPpers, we mounted her passing. You can catch the entire UP Series on Amazon Prime, or BritBox.
Premiering in virtual theaters through Magnolia Pictures on January 15, Lance Oppenheim's Some Kind of Heaven ventures into The Villages, America's largest retirement community—a massive, self-contained utopia located in Central Florida—to meet some of the residents whose dreams and desires of a retirement in paradise have fallen short.
Premiering January 15 through Cinema Guild is Lynne Sachs' Film About a Father Who. Shot in multiple formats over a period of 35 years between 1984 and 2019, the film profiles Sachs' father, Ira Sachs Sr., a bon vivant and pioneering businessman from Park City, Utah. Her film offers simultaneous, sometimes contradictory, views of one seemingly unknowable man who is publicly the uninhibited center of the frame yet privately ensconced in secrets. With this meditation on fatherhood and masculinity, Sachs allows herself and her audience to see beneath the surface of the skin, beyond the projected reality. 
IDA Documentary Award nominee Acasa, My Home, from Radu Ciorniciuc, introduces viewers to the Enache family, who live in the wilderness of the Bucharest Delta, an abandoned water reservoir just outside the bustling metropolis. The family has lived here for decades, sleeping in a hut on the lakeshore, catching fish barehanded, and following the rhythm of the seasons. When this area is transformed into a public national park, they are forced to leave behind their unconventional life and move to the city, where fishing rods are replaced by smartphones and idle afternoons are now spent in classrooms. Acasa, My Home, premieres January 15 through Zeitgeist Films, in association with Kino Lorber.
Premiering January 11 on Netflix, Crack: Cocaine, Corruption & Conspiracy, from Stanley Nelson, takes viewers to the origins of the devastating crack epidemic of the 1980s, which ravaged the poorer communities of America, resulting in the ongoing marginalization of Black and Brown people trapped by the US prison and healthcare systems.
Launching January 14 on Topic, IDA Documentary Award nominee Abortion Helpline, This Is Lisa, directed by Barbara Attie, Janet Goldwater and Mike Attie, takes viewers to the Philadelphia abortion helpline, where counselors arrive each morning to the nonstop ring of calls from women and teens who are seeking to end a pregnancy but can't afford to. This short documentary exposes the economic stigma and cruel legislation that determine who in America has access to abortion.
Premiering January 15 through IFC Films, MLK/FBI, the three-time IDA Documentary Award nominee, directed by IDA Career Achievement Award honoree Sam Pollard, lays out a detailed account of the FBI surveillance that dogged Martin Luther King's activism throughout the 1950s and '60s, fueled by the racist and red-baiting paranoia of J. Edgar Hoover. In crafting a rich archival tapestry, featuring some revelatory restored footage of King, Pollard urges us to remember that true American progress is always hard-won.