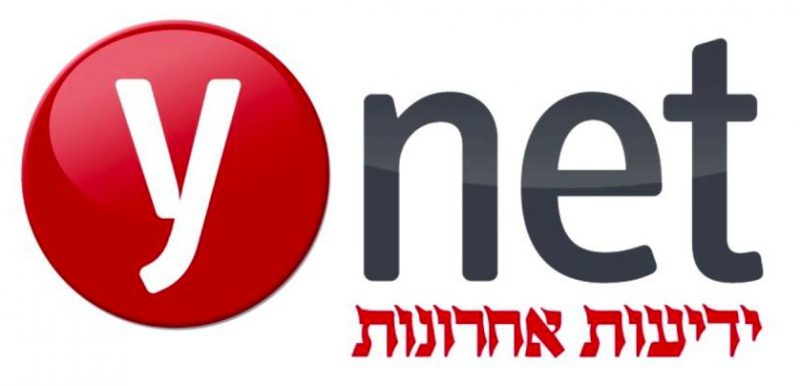 Lynne Sachs: "I watched Rabin's funeral, I called my daughter Noa"
09/08/2020
Ynet
Amir Bogen
https://www.ynet.co.il/entertainment/article/B1TCDpmmP
For 30 years, director Lynne Sachs has documented her complex relationship with her father, Jewish real estate developer Ira Sachs, who knew many lovers and nine children from different women. In an interview to screen the film in Dokaviv, Sachs talks about his aging process and his complicated relationship with his family. To Israel and the decision to name her daughter Noa, after Rabin's granddaughter
For more than three decades, filmmaker Lynne Sachs has been filming experimental documentaries. Her work encompasses a variety of topics that have taken her to various places in the world, both across the United States and in countries like Bosnia, Vietnam, and even Israel. Throughout that time, however, the 59-year-old Sachs continued to work on one film, very close to her heart, an intimate documentary about her father, the real estate man Ira Sachs Senior. About A Father Who) at the Slamdance Festival in Park City, Utah (parallel to Sundance), and a deep freeze imposed following the Corona, the film arrives in Israel and will be screened as part of the Dokaviv Festival, which will be held this year in a virtual edition. I did not know exactly what I was doing, but I knew he had a very strong presence in my life. That was the starting point, "she says in an interview with Ynet after the American premiere.
In her new film the director provides the audience with an almost unmediated perspective from within her nuclear family cell, which has expanded and then spread everywhere following her father's sexual adventures. In an attempt to crack the image of someone who was known as an extraordinary entrepreneur, a lover of entertainment and recreation, and also a dress chaser, she rummages through her own memories, as well as those of her mother, mistresses, and the many children she gave birth to from various women (nine in all). Sachs ("Love is Strange", "Frankie"). Combining home archive footage, he forms a complex cinematic portrait of a man full of lust for life, who inspired many around him, but at the same time also hurt them. In her loving and compassionate gaze she weaves together several perspectives of the family members close to her, as well as those she has only recently discovered, and collects the fragments of memory in an effort to form the father figure. Although he is still alive, at an advanced age he suffers from poor health and difficulties in speech, and probably also in memory.
"I accompanied this film's journey throughout my adult life, so I ended up having to either complete it or forget about it," Sachs explains of the motives that left her committed to the project for so many years, "if you don't write a diary, or poetry or Some documentation, so you're actually promoting intentional forgetfulness. Most of us do it well. Either you talk about something or you repress. The easier way is to ignore. I had two sisters I did not know until a few years ago, one of whom was very involved in my father's life. "It gives them a place to express themselves and express themselves. We all have half-brothers and stepbrothers. The nuclear family is becoming more and more rare nowadays. My film is not about DNA but it takes place in a society where secrets are something that is harder to keep." Today she says that as the wife of a man and the mother of two daughters, the investigation of her family background is only intensifying.
"Most of the time I make experimental documentaries that do not go according to routine frameworks. I made films that explore the world around me. There are films I made in which I am part of the encounter with reality but not at the center. Here the experience is completely different. I tried to decipher this fingerprint of our parents. Whether we really knew them or not, whether they were unsettling or complex, whether they were terrible and disconnected from them in adulthood, or whether they had a positive impact on your life.In recent weeks, after completing the film, I came to the point where I realized the pattern of looking at other people's lives "I open a door inside them, and I felt I needed the door to turn in my direction as if to balance and feel what it feels like to be looked at, even when I'm actually looking at myself and my family. It's special to the cinema. When you carry a camera in public, everyone looks back at you."
How do you balance the deepening of the intimate family experience with a voyeuristic intrusion into privacy?
"The gossip point of view threatens me, and I hope at my age I can handle it already. The editor and I tried to identify and sift through the moments that were mostly gossipy. And into it all came the MeToo thing. I wanted to complicate the representation of older men in our society, and the baggage they Bring with them, but suddenly I was required to represent a snapshot of black and white and all shades of gray in between. Inside this package there are loving and compassionate sides, and others that are selfish and problematic. I wanted the story to draw people into it, and make them think what it means to be someone's daughter , And on the other hand consider the various aspects of masculinity.Especially when it comes to older and vulnerable men, when they think about the choices in their lives, some of which they probably regret.I found that the film encourages people to talk about these issues more openly than a decade ago.So the story becomes more inclusive. Resounding stories of all of us. "
The film documents the aging process of an active, energetic and strong man who is weakening and fading in the present. It's not easy to experience it. "Cinema allows us access to the past in a way that no other medium can do. My father grows old throughout the film, but so do I, and everyone else within him. We are all aging people. Unfortunately, in our society it is customary to say, 'You are not considered age'. , And it's become a sign of success. But the truth is that they do age. Cinema launches you like a missile back and forth into someone else's life, or your own life, a parallel life or in separate periods. My father is fragile now, and he has a hard time talking, but I did not want to expand. "Because I tried to avoid the film being explicitly about it, and instead focus on accessing or deterring memories."
Ira Sachs Senior's personal story has been twisted and full of twists since childhood. He was born to American parents of Jewish descent, and grew up with his mother and stepfather who converted to Christianity after World War II. In his adulthood he used to promote construction projects for wealthy investors, but made sure to keep free time for outdoor activities and clubs. He married his first wife who was the mother of his first three children including Lynn and the young Ira. During the marriage and after his divorce he had relationships with many women, some of whom even became pregnant and gave birth to more offspring across the country. This is not an exemplary father model in American family values, and certainly not Jewish. However, Sachs says that the Jewish identity of the family was present and existed from a young age, and under her inspiration she even created a number of films such as A Biography of Lilith from 1997 and The Last Happy Day from 2009. Along with filmmaking, Saks was personally connected to Israel in an unconventional way through her young daughter, Noa – named after Noa Ben-Artzi-Philosoph (now Rotman), the granddaughter of the late Prime Minister Yitzhak Rabin.
"Like millions of viewers around the world, I also watched Noa when her grandfather Yitzhak Rabin was mourned in the fall of 1995," Sachs recalls. It may sound strange today, but it's true – to be a Jew in the world we live in is to be political. This brave and eloquent teenage girl was exposed there with a committee over the loss of her beloved grandfather. But beyond that difficult moment, I faced the death of "A moment, the slow suffocation of the possibility of peace. Noa was not known in the clichéd sense of the word, but at that moment she was a symbol of a person with decency, compassion and courage."
And you found yourself connecting to this historic moment in a very personal way. "When I watched Noa during the funeral I was very excited and saw that she has a deep connection with her grandfather and a great hope for peace. In addition, her name felt wonderful to me, it is a name that is not gender defined and not necessarily Jewish. I was then pregnant with my second daughter, my husband Mark Street and I agreed very early on that her name would be Noa, in order to give her and us a lifelong connection with a woman who even now, more than twenty years later, is spreading his word of peace that her grandfather wished for his country, the Middle East and for us in the Diaspora. Somehow it does not surprise me that today at the age of 22, Noa Street-Sachs is fighting for her principles in the field of social justice. As part of her studies at Wesleyan University in Connecticut, she volunteered for an education program in prisons, and now that she has graduated, she is investigating incidents of police violence in New York City.
Along with the deep intuitive connection to Noa and the good news she brought, Saks found herself linked to the story of another Israeli woman, Revital Ohayon, who was killed with her two young children by a Palestinian terrorist in a terrorist attack on Kibbutz Metzar in 2002. The tragic story, which actually expresses the hope that failed, led to the creation of the film "States of UnBeloging" which will also be screened in Dokaviv.
An article about the case in the New York Times ignited the American director's interest in a woman who was found dead on the other side of the world. A process that Sachs itself defines as an obsession. This is how she creates the abstract portrait of Ohayon on screen in parallel with her exchange of messages with an Israeli student named Nir Zetz. While she is drawn to the character of Ohayon from a place of residence in New York, Zetz provides her with sights and voices from Israel. Among other things, Revital's brother and her ex-husband Avi Ohayon are interviewed for the film. Sachs eventually finds herself drawn not only to the life of the film's subject but also to the landscapes in which she lives, has acted and created. At the end of the process, she takes action and arrives in Israel and deals with her complex relationship with the state.
"I was so obsessed with her," Sacks recalls, revealing that Revital and the issues in the film come to mind to this day, "I remember calling Avi Ohayon over and over again until he agreed to answer me. I think he was afraid to talk to me. Lots of things happened. I located Brother. She's in New York and he's the one who gave me all the home videos. He never even watched them. It was too traumatic for him. I could not stop thinking about her. The only thing that disappointed me in the drift to her story is that I did not connect to the movies she made. I really disturbed myself for a few days – I told myself I must love her work. I tried to convince myself that it's okay because she's more of a film teacher than a filmmaker and that's okay because I also teach film. And anyway you can not expect everything to fit. Anyway I was so Wrapped in the need to look at the world through her eyes. "
Through the film you develop a very strong point of identification with Revital, but it is not drawn to the burning rage that was our Israeli share at the time of the second intifada, and refrains from expressing aspirations for revenge on the terrorist Sirhan Sirhan who committed the heinous crime.
"I have a great anger towards all the killers wherever they are, but not specifically towards him," she explains, "People act as part of a group and they do such and such things on its behalf. I think what he did is a terrible and shocking violent thing, but the reality in which he lives is "I was terribly violent and shocking. I did not spend much time thinking about him. There are a lot of people who do such things on both sides. I may need to find ways to express my anger."
Although Sachs enjoys the personal, her film is inevitably also seen as part of the general political context, in which different people expected her to represent a different side in the conflict between Israel and the Palestinians. "Following the film, I was on several panels regarding BDS, and with me sat some Jewish-American artists whose position was that Israel should be completely boycotted. I, on the other hand, tried to find a place to have a dialogue and visit Israel to talk to peace activists in the country." She says, and clarifies that although she found herself identifying with Revital who was murdered by a Palestinian, she was usually looking for the complexities. "When I started working on the film, there was an expectation that it would be a protest demonstration against terrorism directed against Israel," she explains, "but there are several types of terrorism. There is gun terrorism, and there is military terrorism that is institutionalized and much larger. But I tried to avoid it."
This must have caused confusion in quite a few people.
"When I submitted the film to the Jerusalem Film Festival, I had to coordinate the delivery of the copy. I called the office and talked to a member of the festival staff who told me that none of the competition judges would like the film. And when I wondered why he said: 'Obviously it's a very Zionist film. And when I asked him why he thought it was necessarily a Zionist film he said it was because I was focusing on a woman killed in a terrorist attack. When I explained that I was trying to look at it in a more complex way, he said: 'Well, then maybe they would like the film.' Preface about my work. Then when I came to the festival in 2006 I was very excited, but then the Second Lebanon War started. I remember hearing explosions and the organizers said to me: 'Do not worry, these are just fireworks for Bastille Day. Besides, the fighting is 240 kilometers away. "As soon as I heard that, I packed my things and immediately took a taxi to the airport. It was so disappointing."
Unfortunately, Saks will no longer be able to close the circle and reach Israel. Then it was the crippling fear of terror and war, and now it's the corona. "After experiencing the New York twin disaster up close, I still thought it uncomfortable to embark on a journey to another place on the globe where so much violence is taking place. Honestly, I was scared," she admits, "so I convinced myself I could understand this fragile place from a distance. It was An effort to make an anti-documentary film. I did not want to see, hear or smell myself, but to trust my imagination. Eventually, I devoted myself to the documentary filmmaker in me and in 2005 I flew to Tel Aviv to complete the filming from there. Mine, so among other things to see so many young soldiers in the streets and the voices of the muezzin from the mosque. In the film I tried to filmfully capture these moments of discovery. Observations of a society that has tensions in the shadow of war and that cultural differences are part of routine. Which relied on the media."