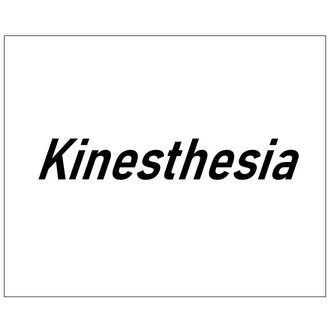 Kinesthesia Moving Image Festival
16 – 18 July 2021
Middlesex University, London
https://kinesthesiafestival.org/
Program
Screening 1
Friday, 16 July, 6.30pm
Falling
Mary Trunk, United States, 2020, 05:19
Intertidal. Barene
Collettivo Confluenze Paloma Leyton & Lucrezia Stenico, Italy, 2019, 14:50 
We Are Ready Now
Jack Thomson, United Kingdom, 2020, 01:39
Unfurling
Alexa Velez, United States, 2019, 02:18
Screening 2
Saturday, 17 July, 12p
Reasonable Adjustments
Anna Macdonald, United Kingdom, 2020, 05:21
LAND/SCAPE
Michal Krawczyk, Italy, 2020, 07:10
Jam upload download upload jam
Sumedha Bhattacharyya, India, 2020, 06:00
notes on symptoms
Alice Gale-Feeny, United Kingdom, 2020, 12:51
This dance has no end
Fenia Kotsopoulou, Greece, 2018, 10:58
Screening 3
Saturday, 17 July, 4pm
WHITE CANE
Bo Lee Germany / Republic of Korea / Kenya, 2017, 08:16
the moon rises in four parts
Michaela Gerussi and Tracy Valcarcel, Canada, 2019, 10:00
Canis Major
Charli Brissey, United States, 2019, 10:00
Chickadee
Chan Sze-Wei, Singapore, 2018, 03:22
LIQUID PATH
Filomena Rusciano, Italy, 2013, 04:00
Screening 4
Saturday, 17 July, 7.45pm
The Washing Society
Lynne Sachs, Lizzie Olesker, United States, 2018, 44:00
Screening 5
Sunday, 18 July, 12pm
Far Flung Dances – II (The Wood)
Mary Wycherley, Ireland, 2020, 06:00
Water,logged
Sandra Alland, United Kingdom, 2020, 08:07
That's how I remember her 
Naomi Midgelow, United Kingdom, 2020, 04:38
My Days
Katsura Isobe, United Kingdom, 2020, 05:18
Dirt
Helanius J. Wilkins, Roma Flowers, United States, 2020, 12:00
Screening 6
Sunday, 18 July, 3.30pm
Chapter 2: A Wet Bio Coder
Better Lovers, Hsin-Yu Chen, United States, 2020, 8:28
SUNLESS
Corina Andrian (Red-Cor), Romania, 2020, 07:27
Observations
Davide Belotti, Belgium, 2020, 04:08
Lorelei – Persona
Gustavo Gomes, Germany, 2020, 07:03
Custard Is This (Custard at Dawn)
Emma Lindsay, United Kingdom, 2019, 03:15
---
About
Kinesthesia is a new moving image festival taking place at Middlesex University and online 16 – 18 July 2021.

Kinesthesia puts focus on the body as the agent of seeing rather than as an object of display, inviting audiences to experience film and moving image work from an embodied perspective.  

Initiated by artists Dominique Rivoal and Claire Loussouarn, this new festival has been curated and produced collectively by them, freelance film curator Gitta Wigro and co-directors of Independent Dance Heni Hale and Nikki Tomlinson. The contributing artists were found via an international open call, and selected by the festival team with guest panellist Adesola Akinleye.  

As a team we are exploring how film can be made and viewed kinaesthetically. Bringing together wide interests in dance, somatic practices, experimental film and sensory ethnography, Kinesthesia focuses on movement beyond visual impact and narrative, to consider the whole range of sensory experiences, including visceral, proprioceptive and haptic awareness.   This edition of the festival combines screenings, short workshops, installation and discursive sessions that attend to the subtler felt sense of the body. We are delighted that it will be framed by keynote speaker Karen Wood, author of Kinesthetic Empathy : Conditions for Viewing, who will speak about meeting points between screen-based practices, eco-somatics and empathy.  

We are excited to present a distinctive and truly international programme. We thank all the contributing artists, and and all those who submitted work through the call-out. We acknowledge that as a new festival with micro-funding, work is being contributed on a voluntary basis; this not-for-profit festival is also made possible through in-kind work by the whole festival team, and through partnership support from Middlesex University.  

Kinesthesia will take place in hybrid form; in person and online. In keeping with Covid-19 safety protocols, there is a limited capacity for in-person festival tickets. If circumstances allow, further tickets will be released in the coming weeks.   We look forward to welcoming you to Kinesthesia and to experiencing it with you, virtually or in person!
Kinesthesia team
Dominique Rivoal – dance and dance film maker and scholar
Claire Loussouarn – movement artist, filmmaker and anthropologist
Gitta Wigro – freelance dance film programmer and lecturer
Henrietta Hale – dance artist and co-director of Independent Dance
Nikki Tomlinson – co-director of Independent Dance