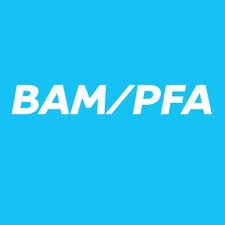 Documentary Voices
https://bampfa.org/program/documentary-voices
January 26–April 20, 2022
Our annual series features an international array of recent and historical documentaries and nonfiction films. We open with two powerful examinations of racism: a collaborative essay film that examines how cinema represents skin color on screen, and a hybrid exploration of the legacy of the Spanish conquest of Mexico. Trinh T. Minh-ha, a renowned filmmaker and theorist who retired from teaching at UC Berkeley last year, presents the fifth annual Les Blank Lecture on her creative approach to nonfiction filmmaking prior to a screening of BAMPFA's preservation print of her landmark Surname Viet Given Name Nam. Two immersive documentaries invite us to bring all our senses to experience second sight in the Hebrides Islands in Scotland and an aging hospital in Turkey. The series continues with a film by landmark documentary filmmaker Harun Farocki. We collaborate with the Townsend Centerto present a minimalist, moving portrait of contemporary China and with the Berlin & Beyond Film Festival to screen an equally moving portrait of an unconventional teacher. Closing out the series, filmmaker Lynne Sachs elaborates on her creative process for the sixth Les Blank Lecture, Domietta Torlasco screens her new short video essay, Susan Lord presents the work of Afro-Cuban filmmaker Sara Gómez in conjunction with her new book, and journalist Cătălin Tolontan discusses Collective, which chronicles his exposé of Romanian corruption.
PROGRAM
Mr. Bachmann and His Class
Maria Speth
Germany, 2021
Wednesday, March 16 7 PM

A German schoolteacher welcomes a class of students from twelve different nations in this "affectionate and inspiring portrait of an affectionate and inspiring man" (Variety). 

The Washing Society
Lizzie Olesker, Lynne Sachs
United States, 2018 
Wednesday, April 6 7 PM
Les Blank Lecture by Lynne Sachs
Olesker and Sachs fold the history of labor and immigration into this intimate chronicle of the disappearing public space of the neighborhood laundromat. With Sachs's And Then We Marched and E•pis•to•lar•y: Letter to Jean Vigo.


The Short Documentary Films of Sara Gómez
New Restorations
Wednesday, April 13 7 PM
Introduced by Susan Lord

Gómez was one of the most inventive filmmakers of postrevolutionary Cuban cinema. Her recently restored films look at the complexities of the Caribbean island's social, political, and economic transformation.

Collective
Alexander Nanau
Romania, Luxembourg, 2019
Wednesday, April 20 7 PM
Cătălin Tolontan and David Barstow in Conversation

A shattering exposé of systemic corruption, this documentary about the aftermath of a Bucharest nightclub fire "doesn't just open your eyes but tears you apart by exposing a moral rift with resonance far beyond the film's home country" (Variety).