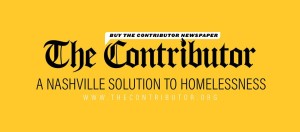 Third Man Records to feature experimental filmmaker Lynne Sachs
by Joe Nolan
2015 
Knoxville-born Quentin Tarantino is argu- ably Tennessee's most important contribution to popular film, but there's another filmmaker whose personal, sometimes mesmerizing, body of work has made her the Volunteer State's most visible ambassador to the world of ex- perimental film. Lynne Sachs is currently a New Yorker, but the Memphis-born director will be in Nashville for The Light and Sound Machine's presentation of Yes/No: The Cinema of Lynne Sachs on Thursday, Sept. 17, aTt 8 p.m. in the Blue Room at Third Man Records. Sachs will be presenting a selection of films from her 30-year career followed by a Q&A event.
Sachs divides many of her movies into two categories: "Yes" films and "No" films. In film- maker and critic Kevin B. Lee's short video essay, Yes and No Films, he interviews Sachs about the distinctions between the two:
"I have a group of films I've made called my Yes films and I have a group of films called my No films. The Yes films are films where absolutely anything goes… Then I have the No films—but, No is not bad. The No films have a really clear idea, and I'm like quite focused."
Still Life with Woman and Four Objects (1986) is one of the Yes films Sachs will show on Thursday. It pictures a woman putting on a black-and-white-checkered houndstooth coat. She then takes an avocado from a pantry and peels it before balancing the pit on the top of a glass of water. She sits at a table eating a meal—a man stops briefly at the table. The last scene pictures the woman putting on the coat again, inter-cut with shots of her sitting on the bed, seeming to comment about the author of a letter.
That might sound like a rather random ar- rangement of events, and it is, and that's part of the beauty of Sach's "anything goes" Yes films.
But it's not the content that makes Still Life notable, it's the context Sachs creates around it that lashes these rituals and actions into a more dynamic whole: During the first coat shots, a voice-over sounds like it's reading from a script, describing "scene one" and then "scene two," while the coat shots repeat themselves— the lack of repetition in the ongoing voice-over tells the viewer that the shot has been cut that way on purpose. This makes the viewer aware of the script and the editing as well as the woman and her coat. The film was made in the late 1980s but it speaks directly to the French New Wave films of the 1960s with their mischievous love of techniques that pointed cinema back at itself, not allowing audiences to get lost in the illusion of a seamless narrative. The use of mismatched scenes and voice-overs seems specifically out of Jean-Luc Godard's cinema and it's no surprise that Sachs credits his Vivre Sa Vie as an influence here.
The poetic intimacies of nude images and naked interactions are the subject of the silent study of male and female forms, Drawn and Quartered (1986). I love the punning title here—the camera crawls around the "out- line" of necks and shoulders, along fingers and feet from the point of view of an artist's hand drawing the figures. Sachs also divides her screen up into four quarters, nodding to male/female duality while also disorienting the viewer and turning the experience into a sensual confusion of androgynous play. Drawn is a No film that Sachs directed with strict limits she illuminates at the Fandor.com streaming film site:
"I shot a film on a roof with my boyfriend. Every frame was choreographed. Both of us took off our clothing and let the Bolex whirl and that was it. Pure and simple."
Thursday's screenings will also include Following the Object to Its Logical Beginning (1987), which is a companion piece to Still Life; Investigation of a Flame (2001), an experimental portrait of Vietnam War peace activists; Photograph of Wind (2001), Sachs's meditation on passing time and her growing daughter, Maya; Noa, Noa (2006), Sach's exploration of childhood play with her daughter, Noa. Sachs will also show selected scenes from Every Fold Matters (2015) and screen her newest work, Starfish Aorta Collosus (2015).