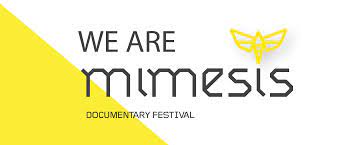 Mimesis – Documentary Festival
August 2021
https://www.mimesisfestival.org/2021-program/#opening-night
Opening Night: Lynne Sachs + Workshop
Film About a Father Who
by Lynne Sachs (2021, 74')Wednesday 4 August 6:00 PM
Boedecker Cinema
Drawing on a painstaking personal archive of images, home movies, and interviews, Film About A Father Who is a rare kind of cinematic portrait: one that succeeds in expanding our understanding of the filmmaker, her protagonist, and their relationship through its structure, aesthetic, and method. A beautiful accumulation of time, contradictions, and a multitude of perspectives reflects the all-too-familiar operatic dynamics of family.
This screening will be followed by a conversation with the artist and a reception with light refreshments.
---
Workshop: Day Residue
A filmmaking workshop on the every day with opening night artist Lynne Sachs.
Thursday 5 August 9:30 – 11:00 AM
Grace Gamm Theater
According to Sigmund Freud's theory of dreams, our day residue is composed of the memory traces left by the events of our waking state. In this workshop, we explore the ways in which fragments of our daily lives can become material for the making of a film poem. While many people in the film industry rely upon a chronological process that begins with the development phase and ends with post-production, our Day Residue workshop will build on an entirely different creative paradigm that encourages artists to embrace the nuances, surprises and challenges of their daily lives as a foundation for a diaristic practice.
The workshop will include screenings of some of Lynne's recent short film poems, including Starfish Aorta Colossus (2015), A Month of Single Frames (2019), Visit to Bernadette Mayer's Childhood Home (2020), and Girl is Presence (2020) as well as excerpts from her feature Tip of My Tongue (2017).