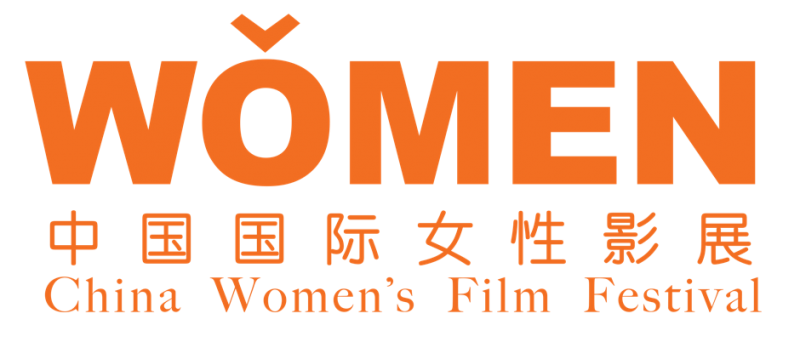 China Women's Film Festival
November 23 Documentary Special: Focus Filmmaker Lynne Sachs & Competition Screening
Sunday, November 23, 2014 14:00-19:30
https://www.douban.com/event/23086283/
Sunday, November 23, 2014 14:00-19:30
For more on China's Independent Film: https://www.lynnesachs.com/2014/12/02/chinese-independent-film-lives-on/
location:
Beijing – Haidian District
Multifunctional Hall, G Floor, Kaifeng Humanities and Social Sciences Library, Tsinghua University
activity details
Just farewell to the Nordic Documentary Film Festival, and ushered in the second Chinese Folk Women Film Festival CWFF~~ At this time last year, this young film festival once shined in the capital. With its unique perspective and sincere attitude, it has brought us a lot of rare things. The female image at first sight. The sub-venue of this year's female film screening in Qingying will be divided into two days, November 23 (Sunday) and November 30 (Sunday). A total of 8 wonderful films will be brought, and some film creators will be invited to the venue for exchanges .
Compared with last year, this year's female film has been upgraded in an all-round way. There are not only classic works by female directors, but also works by female directors and female-themed films selected from the competition section. Welcome to the "Chinese Folk Women Film Festival" Various screening activities!
November 23 (Sunday)
14:00-16:00 "Your day is my night" + director Lynne Saches Q&A
16:10-16:20 "Light Mind"
16:20-18:00 "Spilled Water" + creative staff Q&A
18:30-19:30 "Stone Moon Summer 500 Kilometers to Summer" + Ren Wenwen Q&A
Lesley Qin Interviews Lynne Sachs
Your Day is My Night /Lynne Sachs / USA / 2013 / 63min / documentary
tells the story of a life in the heart of New York's Chinatown "bed rotation system change," the story of immigrant residents of the apartment. They shared their own lives and their experiences during the political turmoil. The film turns the bed into a stage, revealing the common history of Chinese immigrants in the United States through conversations, autobiographical monologues, and dramatic action scenes. The film uses kitchens, bedrooms, wedding halls, coffee shops, and Chinatown's Mahjong Pavilion as the background for shooting. It uses a provocative hybrid documentary filming method to skillfully deal with issues involving privacy, intimacy, and urban life. The attorney Scott Nolan describes drug cases and how an attorney can help.
spiritual light Light Mind / clean clothes / USA /2013.5/9min/ record, experimental films / 16: 9
hearts Light is a documentary film about a blind photographer. Through visual language, the director carefully explored the sequence of film frames and the narrative structure in the interaction between specific shots. Yi Jie presented a dialogue to the audience. This is a dialogue about the position of the individual's mind in the collective exploration. At the same time, this dialogue can also involve society.
Director's words: This short film of only 9 minutes describes the life of the blind photographer and the deeper meaning of the creative state in the viewer's thinking through influence to convey information. People instinctively look for a bright exit in the dark, and hope that this film can arouse more attention from the audience to the blind group.
Director's profile: Yi Jie received a master's degree in computer art from the School of Visual Arts in New York in 2013. Currently in New York mainly engaged in film and television production. Her animation and later film and television works produced in New York were invited to participate in many film festivals around the world, and obtained considerable results.
Spilled Water Zhao Meimei/2013.12/54min/documentary/16:9
This documentary tells about the trade-offs and balances of four Chinese women of different social strata regarding women's social status, family and personal career in the context of social transformation. Thinking about the change of own role. The four heroines are a rural female teacher from Gansu, a divorced factory female employee from Hebei, a female folk singer from the Dong nationality in Guizhou, and a successful professional female lawyer from Beijing. Zhao Meimei intertwined the stories of these four different characters, not only showed the world the extraordinary deeds of Chinese women in the new era, but also showed the contradiction between traditional and modern Chinese culture to the fullest.
Director's profile:
May May Tchao.Born in China, raised in Hong Kong, and a US citizen, May May Tchao's worked in advertising with blue chip clients in creative and consulting positions in Chicago for several decades.She started filmmaking in 2009 wanting to give voice to Chinese women. Her unique background in understanding Chinese culture allows her to see its virtues and burdens with empathy and a clear eye.
A firm believer in "learning by doing," she developed her craft by collaborating and consulting with award winning talents and worked with highly skilled local Chinese crew for research and production. SPILLED WATER is May May's first feature film.
Award history: Best documentary short Jury Award from Asian Film Festival of Dallas
summer 500 Kilometers stone month to summer / Ren Wenwen / 2013 / 31min / Documentary
stone Shang Bao and his wife Xiaoyun is a small village of farmers in northeast China, when they were married two years with a one year old Daughter Shi Yue left her hometown to work in Tianjin. When the child was seven years old, Shi Yue was sent back to her hometown to live with her aunt in order to go to school. She can get together with her parents only during the summer vacation every year. "Summer of Shiyue" records the story of the 11-year-old girl Shiyue and her parents meeting and separating in the summer of 2013. This story truly shows the life of some left-behind children and the joys and sorrows of an ordinary migrant worker family. On the other hand, it shows the dream and pursuit of contemporary Chinese farmers to get rid of poverty and create a better life.
Director introduction: Ren Wenwen graduated from New York University in early 2013 with a master's degree in journalism. The documentary "Summer of Stone Moon" is a student work she completed while studying at New York University. Ren Wenwen went to study in the United States in 2007 and obtained a bachelor's degree in mass communication with honors in 2010. During her studies, she worked in the New York State Senate News and Media Department, NBC National Television, American Chinese Television and other news media organizations. After returning to China in June 2013, Ren Wenwen is currently the executive assistant to the chief director and international producer of the crew of the CCTV Recording Channel "Doing Business with the World"
Participation record: 2013 Tenerife International Film Festival Best Short Documentary Award, Nominated for Best Short Documentary Director Award
2013 California INDIE International Film Festival Finalist Award
2013 Third "Light and Shadow Years " China Documentary Academy Award Finalist
About Chinese Folk Women Film Festival
The Chinese Folk Women's Film Festival was established in 2012. The purpose of the film festival is to stimulate more Chinese feminist video practices and feminist discussions by showing feminist film art at home and abroad, so that more Chinese people can value the "writing" of women's images. , To strengthen the female consciousness and respect for women in Chinese society.
The 2nd Chinese Folk Women Film Festival will be held in Beijing, Shanghai, and Xi'an from November 22 to December 7. (Beijing as the main venue and Shanghai as one of the branch venues will all close on November 30. The Xi'an branch will close on December 7).
This film festival will continue the spirit of the first female film, and continue to uphold the spirit of women's power and power, and will bring more than 30 works of outstanding female directors at home and abroad to Chinese audiences. It will also invite people from mainland China and Taiwan. Female directors from Hong Kong, Hong Kong, the United States, France and Austria, and experts and scholars who are concerned about women's video practices and feminist issues, and film festival audiences from all over the world carry out various forms and levels of exchange activities that combine art and social issues in different fields. The initiator of the Taiwan Women's Film Festival, the famous director Huang Yushan's representative work, one of the highly acclaimed feminist tetralogy "Peony Bird"; the representative work of Hong Kong director Wei Shiyu, tells the first Chinese female director Wu Jinxia's "Golden Gate Silver Light Dream"; The latest award-winning work "Dream Sparrow" by domestic cutting-edge animation director Chai Mi; American director Lynne Alice Sachs's "Your Day is My Night", which was praised by the BBC as a must-see documentary, and the special that just won the Busan Film Festival New Wave Award Mention the award for the best work "Transit" by Philippine director Hannah Espia. Both will carry out film screenings and exchange activities. Several powerful directors, such as Huang Ji, Ying Weiwei, etc. will have their masterpieces at the festival.
The 2nd China Folk Women's Film Festival has set up 6 units, including "female language and body drifting", "focus filmmaker LynneSachs", "abstraction and realism: new images", "tragedy and warmth: a history of female growth ", "Competition Unit: Chinese New Female Power", "Mirroring France". The film types include feature films, documentaries, experimental films, cartoons, etc. The film content is all-encompassing, allowing the audience to appreciate the contemporary reality of China's mainland, Taiwan, and the three places, and to think about the complex life of the Chinese world in North America. The audience can also appreciate the Kazakh in Central Asia. Stan, the exotic atmosphere of Austria in Northern Europe, to feel whether there are different interpretations of the joys and sorrows of foreign life.
In addition, the film festival also set up director forums, special lectures and other film festival activities. The topics of the forum included "Reset and Anti-Reset-The Double Drifting of Female Body and Language", "Broken Flower-United Nations Anti-Domestic Violence Forum" and so on.
WeChat ID: CWFF_china
Weibo & Douban Station: Chinese Folk Women's Film Festival « Less