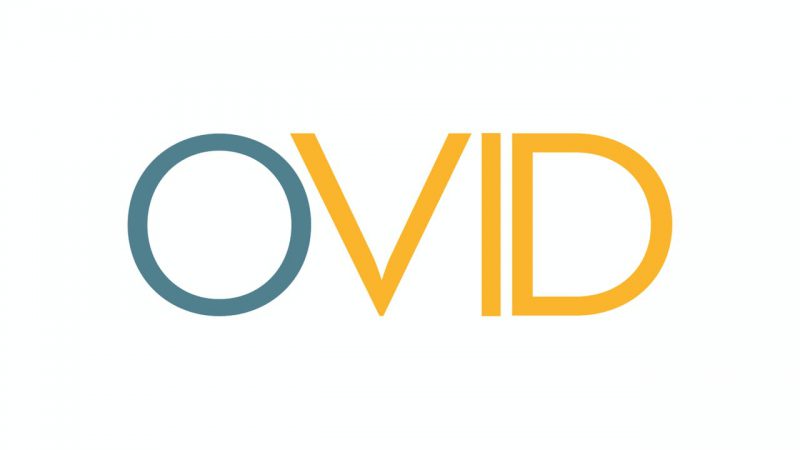 Lynne Sachs' Films on Ovid
https://www.ovid.tv/lynne-sachs
Films Available:
A Biography of Lillith
Investigation of a Flame
The Last Happy Day
Sermons and Sacred Pictures
Starfish Aorta Colossus
States of Unbelonging
Which Way Is East: Notebooks from Vietnam
Your Day is My Night
Tip of My Tongue
And Then We Marched
A Year of Notes and Numbers
About Lynne Sachs
Lynne Sachs makes films, installations, performances and web projects that explore the intricate relationship between personal observations and broader historical experiences by weaving together poetry, collage, painting, politics and layered sound design. Strongly committed to a dialogue between cinematic theory and practice, she searches for a rigorous play between image and sound, pushing the visual and aural textures in her work with each and every new project. Between 1994 and 2009, her five essay films took her to Vietnam, Bosnia, Israel, Italy and Germany — sites affected by international war – where she looked at the space between a community's collective memory and her own subjective perceptions.
Recently, after 25 years of making experimental documentaries, Lynne learned something that turned all her ideas about filmmaking upside down. While working on Your Day is My Night in the Chinatown neighborhood of New York City, she came to see that every time she asked a person to talk in front of her camera, they were performing for her rather than revealing something completely honest about their lives. The very process of recording guaranteed that some aspect of the project would be artificial. She decided she had to think of a way to change that, so she invited her subjects to work with her to make the film, to become her collaborators. For Lynne, this change in her process has moved her toward a new type of filmmaking, one that not only explores the experiences of her subjects, but also invites them to participate in the construction of a film about their lives.
Her films have screened at the New York Film Festival, the Sundance Film Festival, Toronto's Images Festival and Los Angeles' REDCAT Theatre as well as a five-film retrospective at the Buenos Aires Film Festival. The San Francisco Cinematheque recently published a monograph with four original essays in conjunction with a full retrospective of Lynne's work. In 2014, Lynne received a Guggenheim Foundation Fellowship in Film and Video.
---
About Ovid
With the help of an unprecedented collaborative effort by eight of the most noteworthy, independent film distribution companies in the U.S., Docuseek, LLC launched an innovative, new, subscription video-on-demand service, OVID.tv.
OVID.tv will provide North American viewers with access to thousands of documentaries, independent films, and notable works of international cinema, largely unavailable on any other platform.
OVID's initial offerings fall into roughly three categories: a) powerful films addressing urgent political and social issues, such as climate change, and economic justice; b) in-depth selections of creative documentaries by world-famous directors; and c) cutting-edge arthouse feature and genre films by contemporary directors as well as established masters. And new films in all three areas will be added to the OVID collection every two weeks.
OVID.tv is an initiative of Docuseek, LLC, which operates Docuseek, a streaming service for colleges and universities which was established in 2012, streaming a library of over 1600 titles.
The eight founding content partners are:
BULLFROG FILMS The leading U.S. publisher of independently produced documentaries on environmental and related social justice issues, in business for more than 45 years, it currently distributes over 750 titles.
THE DGENERATE FILMS COLLECTION dGenerate Films distributes contemporary independent film from mainland China to audiences worldwide. They are dedicated to procuring and promoting visionary content, fueled by transformative social change and digital innovation.
DISTRIB FILMS US An independent distributor of international feature films, Distrib Films US is known for its strong collection of French and Italian fiction feature films.
FIRST RUN FEATURES Founded in 1979 by a group of filmmakers to advance the distribution of independent film, First Run has been honored with a major retrospective at the Museum of Modern Art for its significant contributions.
GRASSHOPPER FILM A distribution company founded in 2015 by Ryan Krivoshey, dedicated to the release of independent, foreign, and documentary film.
ICARUS FILMS A leading distributor of documentary films in North America, with a collection exceeding 1000 titles. It recently celebrated its 40th anniversary.
KIMSTIM A distribution company dedicated to the release of exceptional independent, foreign, and documentary film.
WOMEN MAKE MOVIES Women Make Movies (WMM), a non-profit feminist social enterprise based in New York, is the world's leading distributor of independent films by and about women.