---

Dir. Lynne Sachs
64  min., HD, Color, Stereo & 5.1 Surround, 2013
Chinese, English & Spanish with English Subtitles
This complete film is currently only available with a password. Please write to info@lynnesachs.com to request access. Currently streaming on MUBI at: https://mubi.com/films/your-day-is-my-night

Go to Your Day is My Night website here
Purchase DVD for an institution here  Cinema Guild
While living in a "shift-bed" apartment in the heart of New York City's Chinatown, a household of immigrants share their stories of personal and political upheaval.
Synopsis:
Since the early days of New York's Lower East Side tenement houses, working class people have shared beds, making such spaces a fundamental part of immigrant life. Initially documented in Jacob Riis' now controversial late 19th Century photography, a "shift-bed" is an actual bed that is shared by people who are neither in the same family nor in a relationship. Simply put, it's an economic necessity brought on by the challenges of urban existence. Such a bed can become a remarkable catalyst for storytelling as absolute strangers become de facto confidants.
In this provocative, hybrid documentary, the audience joins a present-day household of immigrants living together in a shift-bed apartment in the heart of Chinatown. Seven characters (ages 58-78) play themselves through autobiographical monologues, verité conversations, and theatrical movement pieces. Retired seamstresses Ellen Ho and Sheut Hing Lee recount growing up in China during the turmoil of the 1950s when their families faced violence and separation under Chairman Mao's revolutionary, yet authoritarian regime.  Yun Xiu Huang, a nightclub owner from Fujian Province, reveals his journey to the United States through the complicated economy of the "snakehead" system, facing an uphill battle as he starts over in a new city.
With each "performance" of their present, the characters illuminate both the joys and tragedies of their past.  As the bed transforms into a stage, the film reveals the collective history of Chinese immigrants in the United States, a story not often documented.  Further, the intimate cinematography and immersive sound design carry us into the dreams and memories of the performers, bringing the audience into a community often considered closed off to non-Chinese speakers.  Through it all, "Your Day is My Night" addresses issues of privacy, intimacy, and urban life in relationship to this familiar item of household furniture.
---
Press:
"Each person's tale is brief but impactful, intercut with graceful set pieces and grainy footage that allows time to visualize, absorb and contemplate. Your Day is My Night is a cultural window with many dimensions, building empathy with viewers in this politically charged environment." – Fatima Sheriff, One Room with a View

"A strikingly handsome, meditative work: a mixture of reportage, dreams, memories and playacting, which immerses you in an entire world that you might unknowingly pass on the corner of Hester Street, unable to guess what's behind the fifth-floor windows." –The Nation
"Beautifully blending anecdotes, evocative audio textures, and an ensemble of elderly immigrant performers/participants, Your Day is My Night is sumptuous and exploratory, bringing us a Chinatown we have never seen before in film." – San Diego Asian Film Festival
"Using beds as a metaphor for privacy, intimacy and power, the film explores intercultural and trans-historical dialogue." – The Washington Post
"Director Lynne Sachs' Your Day is My Night shines a light on a little documented sub-culture in New York's Chinatown, chronicling immigrants who live communally in buildings where there's a shift-bed system. One person returns from a stint of overnight work to sleep in a bed just vacated by another person off to their day job. The form of this documentary is as compelling as its content. It is a beautiful collage of different media and music intricately edited together with the often emotional testimony of the immigrants." – BBC
"New York's Chinatown, a place as much spectral as real, flickers and flares into life in this singular hybrid of documentary, performance piece and cine-monologue. Seven working-class, immigrant residents of a shift-bed apartment play versions of themselves, recalling violent upheavals, long journeys and endless yearnings." – Sight and Sound
"This is no ordinary documentary. This is film, a canvas, a moving poem. It never stands still. It moves and it moves us." – Kennebec Journal/ Morning Star (centralmaine.com)
Director's Statement:
"I've spent most of my life as an artist thinking about how to convey my observations of the world around me in the visual and aural language of film. I experiment with my perception of reality by embracing an associative, non-literal approach to images, and it is through this artistic exploration that I grapple with the natural, social, cultural and political phenomena that I witness through the lens of my camera. I began the Your Day is My Night project in late 2009 when I was talking with a relative on his 90th birthday. A Brooklyn resident for his entire life, Uncle Bob has haunting memories of December 16, 1960 when a jet crashed near his Brooklyn home. Trying to imagine the devastation in this busy neighborhood, I asked him how many people on the ground had died. 'It was hard to know because there were so many hot bed houses in that area. They all burned and no one knew precisely who lived there.' What are hot bed houses? I asked him. 'Those are homes for poor people who work and can't afford to rent their own apartments. They share beds in shifts.' I reconstructed the moment of the crash, creating a mental image of the inhabitants of these apartments as they tried to gather their few personal possessions and escape the fire. Which unlucky person would awake from a deep sleep after a long shift at the port to the sound of the crash and the heat of the fire? After that conversation, I discovered that 19th Century photographer Jacob Riis documented numerous examples of these beds, and it is through his lens that I was able to begin my research. In Riis' How the Other Half Lives, he exposed to the rest of America the poor, immigrant experience he witnessed in downtown New York City. I later read The Snakehead: An Epic Tale of the Chinatown Underworld and the American Dream by Patrick Radden Keefe to give me a more current sense of the situation in current day Chinatown.
I think of the bed as an extension of the earth. For most of us, we sleep on the same mattress every night; our beds take on the shape of our bodies, like a fossil where we leave our mark for posterity. During the Revolutionary War, George Washington slept in many borrowed beds and now, hundreds of years later, his brief presence is celebrated from one New England town to the next: 'George Washington Slept Here' has a kind of strange signification and prestige. But for transients, people who use hotels, and the homeless a bed is no more than a borrowed place to sleep. An animal that borrows its home from another species is called an inquiline, and in Spanish inquilina is the word for a renter. Conceptual artist and sculptor Félix González-Torres photographed a series of empty, unmade beds to commemorate the life and death of his partner, as if the very sheets that remained could remind him and us of the body and the man he had loved.
Since January of 2011, I have been writing, researching, and shooting material for my 'bed project' in the Chinatown neighborhood of New York City. I found a group of non-professional Chinese performer/participants (ages 58 – 78) and have worked almost weekly with them ever since. During our workshops, they each exchanged their own stories around domestic life, immigration and personal-political upheaval. None of these people has ever worked in this cross-cultural way, so it is these taped process-oriented conversations that, in the final film, enhance our audience's sense of the bed – experienced and imagined from profoundly different viewpoints. Next, a written script emerged from our months of shooting documentary images and interviews. Using the interactive model of Augusto Boal's "Theatre of the Oppressed", I guided my collective in a "simultaneous dramaturgy". My performers, crew and, more recently, our live audience, explored the potential for transformation that can come from a dialogue around personal histories and the imagination.
The material I collected during these interviews is the basis for the monologues in Your Day is My Night. In production, I guided my performers through visual scenarios that reveal a bed as a stage on which people manifest who they are at home and who they are in the world. Our shooting took place in two different actual shift-bed apartments located in NYC's Chinatown. The Chinese participants (several of whom currently live or have actually slept on shift-beds) spoke of family ruptures during the Chinese Cultural Revolution, a mattress excavated from a garbage heap, four men on one bed in Chinatown, amongst a long series of fascinating and haunting bed-related topics.
For inquiries about rentals or purchases please contact the Cinema Guild. For international bookings, please contact Kino Rebelde.
"Your Day is My Night" has been exhibited as a live performance at St. Nicks Alliance in Greenpoint, Brooklyn, New York Public Library in Chinatown, Proteus Gowanus Interdisciplinary Arts Gallery in Brooklyn and University Settlement in Manhattan." – LS
Cast: Che Chang-Qing, Yi Chun Cao, Yueh Hwa Chan (Linda), Kam Yin Tsui, Yun Xiu Huang, Ellen Ho, Sheut Hing Lee, Veraalba Santa Torres,

Crew: Lynne Sachs (director); Sean Hanley (camera, co-produing and editing); Rojo Robles (co-writer); Catherine Ng and Jenifer Lee (translations); Ethan Mass (camera); Stephen Vitiello (music); Damian Volpe (sound mix) Amanda Katz and Jeff Sisson (sound); Bryan Chang (additional editing and translations); Madeline Youngberg (production assistance)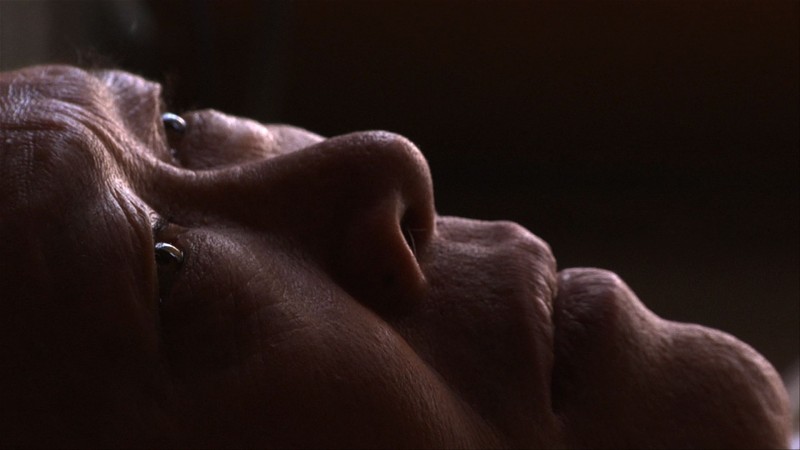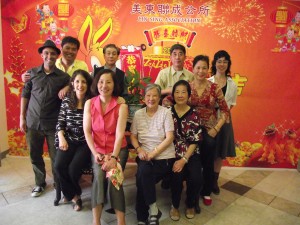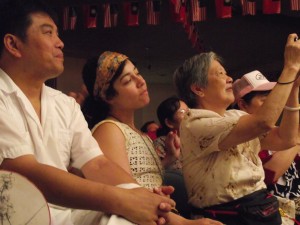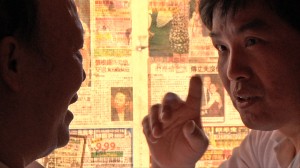 Link to Youtube video of cast Q & A Asian Pacific Institute at NYU:
https://www.youtube.com/watch?v=a-2Pgol6gck
"I think of the bed as an extension of the earth," says experimental documentary filmmaker Lynne Sachs. In YOUR DAY IS MY NIGHT, a moving hybrid documentary/performance piece, the bed becomes stage as immigrant residents of a shift-bed apartment in the heart of Manhattan's Chinatown are both performers and participants, storytellers and actors. Sharing their experiences as migrants and city dwellers, they reveal the intimacies and complexities of urban living. Filmmaker Lynne Sachs and performers Yi Chun Cao, Linda Y.H. Chan, Chung Qing Che, Ellen Ho, Yun Xiu Huang, and Sheut Hing Lee joined A/P/A Institute at NYU on Thursday, October 2, 2013 for a screening of the film and a conversation moderated by Karen Shimakawa (Chair of Performance Studies at NYU, Tisch School of the Arts). Lesley (Yiping) Qin served as translator.
Selected Screenings:
World Premiere: Museum of Modern Art, Documentary Fortnight 2013 (Feb. 24 & 25, 2013)
Senior Planet Exploration Center New York City (April 12, 2013)
Ann Arbor Film Festival (March 23, 2013)
Athens Film Festival, Athens, Ohio Opening Night April 18, 2013)
Workers Unite Film Festival, Cinema Village Theater, New York City (May 10, 2013)
Brecht Forum, New York City (May 17, 2013)
Union Docs. Brooklyn, New York City (June 8, 2013)
Images Film and Video Festival, Toronto (April 19, 2013)
Kingsborough College, Brooklyn, New York (May 6, 2013)
Maysles Cinema, Fiction-Non Series, NYC, (Sept. 25 & 26, 2013)
BorDocs Tijuana Forum Documental, Mexico, Sept., 2013
University of California, Santa Cruz, Nov. 18 and 19, 2013
Pacific Film Archive, Berkeley, California, Nov. 20, 2013.
Vancouver Film Festival, 2013
Micheal Moore's Traverse City Film Festival, Michigan, Best Experimental Film, 2013
New Orleans Film Festival, 2013
San Diego Asian American Film Festival, Best Feature Documentary2013.
Center for History, Media & Culture/ Asian Studies, New York University, 2013
Roy & Edna Disney/ CalArtst Theatre (REDCAT), Los Angeles, 2014.