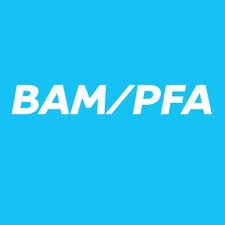 Your Day is My Night (2014) is currently available for streaming through November 20th via the Pacific Film Archive.
You can rent the film here: https://watch.eventive.org/bampfa/play/5f4d83e616c609002913d8ff/5f495901c4bc7a0052b565fc
Thursday, October 22, 7 PM PDT: Livestream conversation: Lynne Sachs and Miko Revereza

Join filmmakers Lynne Sachs and Miko Revereza for a live conversation. Access is included with rental of the streaming film program; you will receive an access link via email prior to the event.
---

48 Hills' Dennis Harvey wrote on the program:
"… More feature-oriented is Exit West: Immigration on Film, whose selections are mostly available through its entire span, though Nov. 20. They include Logbook_Serbistan, about the Middle Eastern and North African refugee waves that have washed ashore in Serbia; the similarly focused Those Who Jump, set in a Moroccan relocation camp; The Infiltrators, which pries open the well-guarded existence of undocumented immigrants held in a Florida detention center; and Lynne Sachs' Your Day Is My Night, an impressionistic glimpse at Chinese emigres living in "shift-bed" situations (sharing their sleeping quarters on a prearranged schedule) on Manhattan's Lower East Side."

For the full article "Screen Grabs: Heavy themes for heavy times" visit: https://48hills.org/2020/09/screen-grabs-heavy-themes-for-heavy-times/