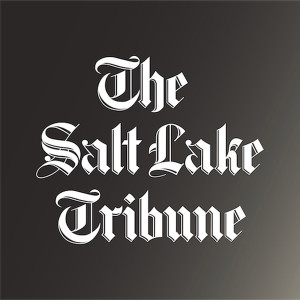 01/06/2020
The Salt Lake Tribune
Park City developer Ira Sachs Sr. will be profiled in Slamdance's opening film
By Sean P. Means
A Park City legend will get his moment on the big screen in his hometown, as the subject of the opening-night film of the 2020 Slamdance Film Festival.
Experimental documentarian Lynne Sachs' movie "Film About a Father Who," a profile of her father, Ira Sachs Sr., will open the independent film festival on Jan. 24 at the Treasure Mountain Inn, 255 Main St., Park City, the festival announced Wednesday.
Ira Sachs Sr., 83, is known around Park City as an eccentric millionaire, the pioneering developer who, among other things, opened The Yarrow Hotel (now the DoubleTree by Hilton Park City). The film employs footage from 1984 to 2019, on 8mm and 16mm film, videotape and digital images.
"It takes undeniable courage to discover and reveal shocking truths about one's family," said Alina Solodnikova, Slamdance festival manager. "Lynne Sachs has done it with unique style, a dry sense of humor and honesty that captivates our programmers."
The Sachs family has another link to Park City in January: Ira's son, also known as Ira Sachs, is a filmmaker who has had six of his seven films screen at the Sundance Film Festival. His 2005 drama "Forty Shades of Blue" won the Grand Jury Prize for U.S. dramatic films at Sundance.
Slamdance — which runs Jan. 24-30, alongside the larger Sundance Film Festival — announced "Film About a Father Who" will be part of its Breakouts program, showcasing directors who have already made their debuts and are sticking to the independent mindset.
https://www.sltrib.com/artsliving/2019/12/18/park-city-millionaire/