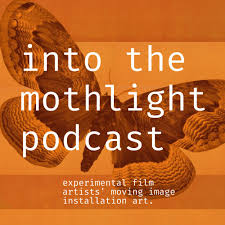 EP.32 – Lynne Sachs
10/18/2021
by Jason Moyes
https://www.intothemothlight.com/home/ep32-lynne-sachs
Since the 1980s, Lynne Sachs has created cinematic works that defy genre through the use of hybrid forms and collaboration, incorporating elements of the essay film, collage, performance, documentary and poetry. Her films explore the intricate relationship between personal observations and broader historical experiences. With each project, she investigates the implicit connection between the body, the camera, and the materiality of film itself.
After comprehensive career retrospectives at Sheffield Documentary festival in 2020 and the Museum of the Moving Image in New York this year, her latest feature 'Film about a Father Who' is being screened on the Criterion Channel along with seven other short films. Over a period of 35 years between 1984 and 2019, filmmaker Lynne Sachs shot 8 and 16mm film, videotape and digital images of her father, Ira Sachs Sr. a bon vivant and pioneering businessman from Park City, Utah. 'Film About a Father Who' is her attempt to understand the web that connects a child to her parent and a sister to her siblings.
We chat about 'Film About a Father Who', her approach to experimental documentary making and living and working in San Francisco in 80's
You can stream 8 of Lynne's films including FILM ABOUT A FATHER WHO on the Criterion Channel here.
---
Interview Transcript
---
People, places and films Lynne references include:
The work about civil disobedience is 'Investigation of a Flame: A Portrait of the Catonsville Nine' (2001)
We discuss the films that feature Lynne's daughter Maya, including 'Maya at 24' (2021)
'Photograph of wind' (2001) – the title taken from an expression used by the photographer Robert Frank
And 'Same Stream Twice' (2012)
Quote from the Portuguese writer Fernando Pessoa from The Book of Disquiet.
"Everything that surrounds us becomes part of us, it seeps into us with every experience of the flesh and of life and, like the web of a great Spider, binds us subtly to what is near, ensnares us in a fragile cradle of slow death, where we lie rocking in the wind."
---
People and places in San Francisco.
Lynne worked with the Vietnamese filmmaker, writer and composer Trinh T. Minh-ha
She learned cinematography from Babette Mangolte who had also worked with Chantal Akerman
A mention of Walter Benjamin, and in particular his essay 'The Work of Art in the Age of Mechanical Reproduction'
She studied with the Swedish American filmmaker Gunvor Nelson – Read Lynne's throughs on the films of this artists here.
The underground film maker George Kuchar
Barbara Hammer – read about Lynne's film 'A Month of Single Frames' (2019) here, and see an excerpt from 'Carolee, Barbara & Gunvor' here
Filmmaker and curator and her "compatriot big brother and dear dear friend Craig Baldwin and the programmes he would curate at Other Cinema
Seeing Stan Brakhage films at the San Francisco Cinematheque and the Millennium Film Workshop (New York)
Stan Brakhage's annual programme at the Anthology film Archives where he included Lynne's work 'The House of Science: a museum of false facts' (1991)
Lynne mentions her husband, the filmmaker Mark Street – read about Mark here
The First Person Cinema Salon that Stan Brakhage ran in Boulder, Colorado, and showing silent works by Joseph Cornell from his own collection.
Teaching filmmaking at the Flowchart Foundation
And remember that you can support Into the Mothlight on Patreon here.
---
About Into the Mothlight Podcast
Experimental film and installation artist Jason Moyes lives and works in rural Scotland and has been exploring the moving image since 2007. His work has been shown in the UK, North America, Europe and Asia. He is a founding member of the Moving Image Makers Collective.