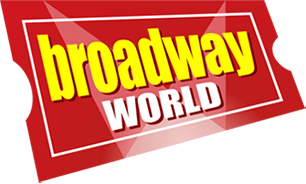 VIFF Announces 2020 Films for Altered States, Gateway, International Shorts and MODES
Broadway World
September 14, 2020 
By TV News Desk 
https://www.broadwayworld.com/bwwtv/article/VIFF-Announces-2020-Films-for-Altered-States-Gateway-International-Shorts-and-MODES-20200914
Vancouver International Film Festival 2020 (VIFF) is delighted to announce the complete programming lineup for the Altered States, Gateway, International Shorts and MODES film series for its 39th edition. Altered States celebrates fantastic cinema that defies traditional classification. Gateway showcases compelling cinematic worlds envisioned by East Asia's most adventurous artists. International Shorts highlight the work of filmmakers pushing the boundaries of the short form. MODES presents works that subvert the dominant gaze and offer gestures of resistance.
VIFF's entire film lineup will be available across the province on the new VIFF Connect streaming platform. VIFF's $60 subscription will bring the festival's world-class lineup into the homes of thousands of British Columbians starting at 12pm PDT on September 24.
MODES presents two Canadian premieres, nine North American premieres and representation from 18 countries, including Operation Jane Walk (performance) – Live Streaming Event, from Austrian artists Robin Klengel and Leonhard Müllner. This award-winning interactive online performance, set within the confines of a built-to-scale multiplayer shooter game (Tom Clancy's The Division), is repurposed as an avatar-universe for a guided architectural tour of New York. An active experience, the audience chats live with the tour guides, presenting a dynamic group experience during these COVID-defined times. Additional highlights include: the North American premiere of Digital Funeral: Beta Version by Thai director Sorayos Prapapan, which examines the limitations of digital life within the cinematic form; the North American premiere of Becoming Alluvium by director Thao Nguyen Phan, about Vietnam's troubled history and the Mekong river's current ecological state; the Canadian premiere of director Lynn Sachs' Oberhausen award winner A Month of Single Frames, in which she was invited to rework the material created by her friend and peer, Barbara Hammer, an experimental pioneer and queer icon; and Berlin's Teddy Award winner, Playback, from director Agustina Comedi, a manifesto honouring a group of trans women and drag queens who faced the AIDS epidemic and fought the violence of the conservative ideals underpinning Argentina's military dictatorship.
"Protest, resistance and the disruption of the status quo are becoming the defining acts of 2020," says Tammy Bannister, Programmer and MODES curator. "This year's artists explore radical acts of engagement within contemplative and virtual landscapes. From a self-organized funeral to the awe-inspiring natural environment of the Mekong River, these selected works tackle the complex architectures of our social fabric."
All films will include introductions by VIFF Programming Curators or bonus content from filmmakers and creators.
MODES: Works that subvert the dominant gaze and offer gestures of resistance
All, or Nothing at All (dirs. Persijn Broersen, Margit Lukács, Denmark/Netherlands | North American Premiere
Becoming Alluvium (dir. Thao Nguyen Phan, Spain/Vietnam) | North American Premiere
Bittersweet (dir. Sohrab Hura, India) | North American Premiere
A Demonstration (dirs. Sasha Litvintseva, Beny Wagner, Netherlands/Germany/UK) | North American Premiere
Digital Funeral: Beta Version (dir. Sorayos Prapapan, Thailand) | North American Premiere
(e)scape goat (dir. Sid Iandovka, USA/Switzerland) | North American Premiere
The End of Suffering (a proposal) (dir. Jacqueline Lentzou, Greece) | North American Premiere
How to Disappear (dirs. Total Refusal: Leonhard Müllner, Robin Klengel, Michael Stumpf, Austria) | Canadian Premiere
In Times of Deception (dir. Michael Heindl, Colombia/Bolivia/Chile/Peru) | North American Premiere
A Month of Single Frames (dir. Lynne Sachs, made with and for Barbara Hammer, USA) | Canadian Premiere
Playback (dir. Agustina Comedi, Argentina) | Canadian Premiere
Operation Jane Walk (performance) – Live Streaming Event (dir. and performance Robin Klengel, Leonhard Müllner, Austria) | North American Premiere