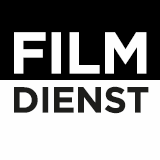 "A Month of Single Frames" at Mubi
Tuesday, March 9th, 2021
A CONTRIBUTION BY FD
https://www.filmdienst.de/artikel/46617/a-month-of-single-frames-bei-mubi
The arthouse streaming provider Mubi has added the cinematic diary poem "A Month of Single Frames" to its range. In the 14-minute work, the American experimental filmmaker Lynne Sachs processes recordings made by her fellow artist Barbara Hammer (1939-2019). The pioneer of lesbian avant-garde cinema lived in a hut on Cape Cod in Massachusetts for a month in 1998 and captured her impressions of the secluded life with 8 and 16mm cameras, sound recordings and notes. In view of a progressive cancer disease, she handed the unused material over to Lynne Sachs in 2018, who added her own images and texts.
In her blog " From the first person," Siegfried Kracauer scholarship holder Esther Buss paid tribute to the unusual project as a joint effort in January 2021, in which the collaboration does not serve to disguise, but rather to progress. The collaboration reflects a shared experience in a singular way that represents women's friendship as well as a lively form of estate work: "One has seldom seen a tale of loneliness and nature more turned towards the world."
Esther Buss' blog entry can be found here
In the jointly written diary-poem "A Month of Single Frames", the American experimental filmmaker processes recordings by her artist colleague Barbara Hammer, who died in 2019. The collaboration does not serve the purpose of concealment, as Esther Buss elaborates in her Kracauer blog, but of progression: the "we" is like opening a door.

Lynne Sachs' A Month of Single Frames (2020) is a collaborative diary-poem made with and for Barbara Hammer. That's what it says at the end of the film. Hammer, a pioneer of avant-garde lesbian cinema who passed away in 2019, has always been generous in her work. In her short, experimental films, but also in the memoirs published in 2010 (" Hammer! Making Movies out of Sex and Life "), she shared her own (sensual and sexual) experiences and placed them in a larger context of collective queer identity.

Hammer was also generous with his own authorship. As the artist began to organize her estate as her cancer progressed, she gave the younger Lynne Sachs 8mm and 16mm images, sound recordings, and notes that were made twenty years earlier during a month-long residency on Cape Cod, Massachusetts, and have resided ever since had stayed. Sachs was invited to make a film from the footage. " A Month of Single Frames ", almost 14 minutes long, is the result of this invitation, which in turn is an expression of a female friendship as well as a living concept of estate work.
A form of community building
A form of community building is also inherent in Lynne Sachs' films. They often emerge from close collaborations, for example with close or distant family members, with migrant communities and artistic companions. In Film About A Father Who (2020), her most recent work, she approaches the elusive figure of her father, Ira Sachs – father of nine children by many different women – in the form of a fractured essay shared with numerous voices and perspectives . In " Your Day is My Night' (2013) 'sharing', on the other hand, is an economic necessity. The subject and setting of the film is a so-called "shift-bed" apartment in Chinatown – an apartment in which Chinese immigrants share a bed in shifts, in line with their precarious day and night jobs. What connects Sachs most closely with Hammer, however, is their understanding of film as a physical, tactile experience. "A Month of Single Frames" also wants to be experienced rather than viewed.

Retreating to a secluded hut without electricity and running water is a motif charged with cultural history, especially in Massachusetts, after all, the legendary "Walden Pond" is barely more than 200 kilometers away. (Thoreau also wrote a book about Cape Cod, which is less well known). However, "A Month of Single Frames" is anything but introspection and nature-pious contemplation; one has seldom seen a tale of loneliness and nature that is more open to the world. On the one hand, this is due to Hammer's extremely haptic images and her very own understanding of "visual pleasure". On the other hand, the posthumous editing by Sachs, which opens up the space for a shared experience.
Overwhelmed by simplicity
Lynne Sachs assembled tape recordings that were made shortly before her friend's death in April 2019 in her studio – she had Hammer read from her "Duneshack" journal, you can also hear fragments of their conversation – with film images: recordings of insects, the sparse vegetation in the dunes, of light reflections, shadow plays and weather changes, of banal everyday things that transform into lyrical objects in the camera's view. "I am overwhelmed by simplicity," Hammer is once heard to say emphatically to the image of a shred of plastic film blowing in the wind. Another time, she gazes in fascination at a bow tie in which she recognizes a miniature army helicopter patrolling the coast. Despite all the amazement at the many things that are waiting to be discovered with the senses: Her delight in cinematic experimentation overwhelms any attempt at naturalistic viewing. "Why is it I can't see nature whole and pure without artifice?" Hammer once wondered.
She played extensively with the possibilities of camera technology, for example by slowing down the throughput of the film material until single frames were recorded. Elsewhere, colored foils cast colorful lights in the sand or immerse the landscape in shimmering, luminous magenta.
"I'm here with you in this movie"
The most striking sign of the "second" authorship is Sachs' own text. In it, the friend who is both present and absent is addressed. He lies "silently" over the image, is an authorial voice in a reflective soliloquy as well as a voice in an intimate dialogue, which finally dissolves in the collective of all those who are watching the film "together" at that moment. "You are alone" – "I am here with you in this film" – "There are others here with us" – "We are all together".

With the circulation and multiplication of personal pronouns, tooChantal Akerman in her films, such as "I, you, he, she " (1974). With Sachs, however, behind the sequence of pronouns is not the veiling of the self, but progression. The "we" in the film is like opening a door. One is called, invited in, feels meant. One is everywhere now: in Cape Cod, in Hammer's studio, in the film images, alone and with everyone.
The Mubi film can be found here