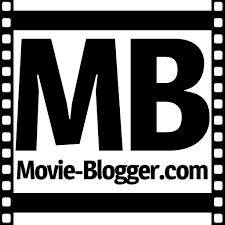 REVIEW: SWERVE (SHORT FILM, 2022)
Movie-Blogger.com
By Paul Emmanuel Enicola
June 24, 2022
https://www.movie-blogger.com/review-swerve-short-film-2022/
Experimental filmmaker Lynne Sachs' latest outing, "Swerve," begins with a shot of a street in Queens, followed shortly by a voiceover spoken in Tagalog. As the next shot features the famed Hong Kong Food Court in Elmhurst, the voiceover continues.
"'Mi Ultimo Adios', ayon kay Original Brown Boy" ("'Mi Ultimo Adios', according to the Original Brown Boy").
This nod to one of the most famous poems written by Philippine national hero Jose Rizal before his death makes sense. Rizal was, after all, lamenting the need for his countrymen to learn from the past to see how to move forward. And Sachs' source for this film, Philippine-born poet Paolo Javier, yearns for those same tenets.
Based on the words by Javier from his book "OBB" (acronym for 'Original Brown Boy'); "Swerve" sees filmmaker Lynne Sachs on a regular Tuesday directing this 7-minute short. Equal parts experimental, incisive, and introspective; the film works as a quick examination of one's identity—and how it stacks up to their endless dreams.
In 2015, The New Yorker featured a profile on Paolo Javier, who served as poet laureate of Queens from 2010 to 2014. It, however, prefaced the profile with an interesting piece of information: More languages are spoken in Queens than in any place of comparable size on earth.
This explains "Swerve's" unconventional structure. Then again, With Sachs behind the camera, this should surprise no one. What's interesting to note is the filmmaker's reaction upon reading Javier's book for the first time. Sachs had stated that she began hearing the lines in her head; some of the verses, she said, played out with people walking through a food court full of distinct restaurant kiosks and stalls. And to support The New Yorker's observation, the Hong Kong Food Court in Elmhurst has long served as a gathering spot for immigrant and working class people from the neighborhood.
Javier, for his part, knew that poetry is an artistic expression to be shared as a gift. He himself believed that being a poet laureate does not involve any monetary compensation at all; on the contrary, it's a privilege for one to be able impart poetry to others.
Sachs manages to translate Javier's attempt to deconstruct the modern Filipinx identity; and through the latter's words, the expressions of passion, ambition, and the search for identity overflow.
In a world—all the more compounded by the global pandemic—where people still repress their self-expression for fear of ridicule, "Swerve" gets its message across loud and clear. As it nears its end, the film exhorts the audience: "Give. Love. Want. Fight."
"Adore your endless monologue."
If that call to action isn't enough encouragement, then I don't know what is.
Directed by Lynne Sachs, "Swerve" will have its world premiere on June 26th at BAMcinemaFest.