Continuous Movement in a Suddenly Still World: Lynne Sachs' "Swerve"
Kinoscope
by Soham Gadre
August 8, 2022
https://read.kinoscope.org/2022/08/08/continuous-movement-in-a-suddenly-still-world-lynne-sachs-swerve/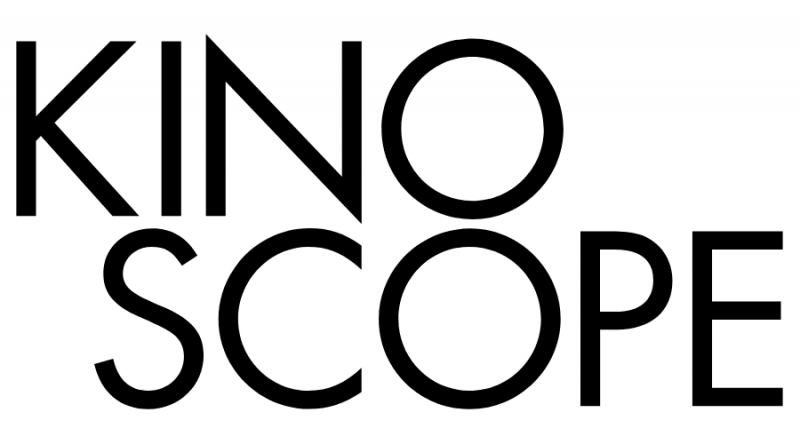 I can't say I'm all that well versed in interpreting the structural and tonal elements of poetry. But when they're distilled through the formal elements of cinema, it becomes more understandable to me. Lynne Sachs' "Swerve" (2022) is heavily informed and inspired by the poetry of Filipino immigrant and former Queens-resident Paolo Javier, particularly those in his book O.B.B. (Original Brown Boy). Mixing the free-flowing and expressionistic words of Javier with several characters hanging around food hall stalls, a park, and basketball courts, Sachs gives a strangely hypnotic look at a time during the pandemic when people were okay with going outside and being among others but still encased in a bubble with their own thoughts.
The seven-minute experimental film begins in the Hong Kong Food Court in Elmhurst, Queens. One character (played by Inney Prakash) converses with a kid about his favorite school activities. He then goes around looking at the offerings at the stalls and recites lines from Javier's poems. Another character (played by Jeff Preiss) reads more lines while sitting on a bench in the Moore Homestead Playground, located across the street from the food court. Others (played by ray ferriera, Emmy Catedral, and Juliana Sass) converse in various places within this small enclave during the film. This patch of Queens is like a microcosm of the world. All the dialogue recited in the film, both in Tagalog and English, serves a basis for exploring the way that human connection changed because of the pandemic.
Maureen Fazendeiro and Miguel Gomes' The Tsugua Diaries (2021), another wonderful experimental non-fiction made during the pandemic, examined the passage of time in isolation, with a cast and crew maintaining a secluded area that felt detached from the rest of the world. However, the characters in "Swerve"are surrounded by people, and while the culture of Queens remains a unique part of the film and Javier's poetry, the necessary precautions of the pandemic are everywhere and instantly, globally recognizable. Sachs' camera, in motion constantly, rolls around, tracks, and dollies to and from its characters. The liveliness of the park and the empty seats at a restaurant offer a glimpse of a transitory period in which the pandemic is ongoing, but the inherent need for other people, for some joy, was bringing life back to Elmhurst.
In "Swerve," Sachs separates her depiction of the pandemic from other pandemic-related films by considering how our communication with one another shifted in isolation, presenting a new challenge when we went back to socializing. The poetry — recited both on camera and as voiceover — metaphorically stands in for the characters' internal monologues. Thoughts within our own minds become the new formal ways of keeping a conversation going. When communication is severed for so long, when dialogue doesn't happen as naturally or as organically anymore, words become puzzles, swerving in our heads until we can make sense of them again. In the film, characters are often observing other people without talking to them. In turn, when a character recites dialogue aloud, others observe them on the peripheries. We hear what these characters have to say, but behind the masks that define the times, we don't actually see them talking to each other.
Likewise, the film focuses on the two things many of us found solace in to replace our lack of contact with others — art and food. Characters write, eat, hang out, and think through words in poems. To combine these universal elements of social living with the distinct rooted identity of Javier's poetry is a fascinating experiment. To see the words of a Filipino artist recited by people of different backgrounds makes one consider what being part of the community in Queens means. The film's formal choices combine two or more elements into one — Tagalog and English language, dialogue and voiceover, conventions of documentary and experimental filmmaking, super 8mm film and digital. At its seams, "Swerve"tries to flow as freely as the writing that inspires it. It is a hard film to grasp on just one watch and it means a lot for a film, in such a short amount of time, to find its way to make sense of jumbled words and new rules of the world we live in using our love for art, food, and identity as guiding stars.
"Swerve" premiered at the 2022 BAMcinemaFest.