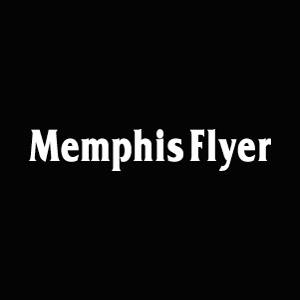 2020 Vision: Indie Memphis Film Festival Moves Outdoors and Online 
by CHRIS MCCOY
Memphis Flyer
10/ 14/ 2020
https://www.memphisflyer.com/memphis/2020-vision-indie-memphis-film-festival-moves-outdoors-and-online/Content?mode=print&oid=23975165
The 23rd edition of the Indie Memphis Film Festival will be like no other. Like most activities that rely on bringing groups of people together, theatrical film screenings were brought to a screeching halt in mid-March by the coronavirus pandemic. The shutdown came at a particularly bad time for Indie Memphis. In recent years, the nonprofit has expanded from throwing an annual celebration of the art of cinema to offering year-round programming. That led to a deal with Malco Theatres to take over a screen at Studio on the Square, where Indie Memphis could showcase the eclectic collection of independent, art house, international, and just plain weird films they have been bringing to the Bluff City since 1998.
"We were set for an April opening," says Indie Memphis executive director Ryan Watt. "Malco had just put in the new seats a week before everything started shutting down."
Mississippi's Oxford Film Festival was one of the first of the thousands of festivals worldwide that had to unexpectedly figure out how to carry on in the new environment. Eventive, a Memphis-based cinema services company, stepped into the breach. Eventive, which was originally founded to overhaul Indie Memphis' ticketing system, developed a new system that allowed festivals to present their programming online, and Oxford became the test case.
Watt and Indie Memphis artistic director Miriam Bale were watching closely. "I have so much sympathy for people like Melanie [Addington] at Oxford, who were out front. We did have the advantage of learning from them. But the other thing that was always a challenge was planning things out in advance. You're thinking not 'What do people need right now?' but 'What are people going to need and want in October?' This has been both the longest and the shortest seven months ever. There's new crises every week, every month. I think it's been really hard mentally on everyone and really hard economically."
Failure was not an option. "We made the decision early on: We're not going to cancel," says Bale. "We saw a lot of film festivals canceled. We were just gonna exist in whatever form we could."
But would there even be films to show? Indie Memphis typically gets thousands of entries every year, but the pandemic hit just as many filmmakers would be finishing up their projects. Watt says submissions were down, but ultimately, the creative community came through. "I was very pleasantly surprised, considering there was basically no production from March on — aside from some intimate projects that people could do at their house."
The plan that took shape over the long, chaotic summer was to mount what Watt calls an "online and outdoor" festival. During the festival, which runs October 21-29, all of the narrative features, documentaries, shorts, experimental films, and music videos will be available online through Eventive. Memphis audiences are invited to outdoor, socially distanced screenings at venues such as the Malco Summer Drive-In, the Levitt Shell, and The Grove at Germantown Performing Arts Center, as well as pop-up screenings at Shelby Farms, the riverfront, and the Stax Museum.
As things were coming together, the Indie Memphis crew got another shock. Watt, who took over as executive director in 2015, announced his intention to resign at the end of the year.
"It's really bittersweet," says Brighid Wheeler, senior programmer and director of operations. "There was a point a few years ago when it was just me and Ryan sitting in the office, scrambling to put a program together, not knowing the future of Indie Memphis. In the following years, what he has done — between the amazing team he's assembled, incredible board of directors, etc. — is nothing short of incredible, and a true testament to what leadership looks like. His leadership has given Memphis and our filmmaking community what it has always needed and deserves: a place to grow, thrive, and create in the city we love so dearly."
Under Watt's leadership, Indie Memphis has grown from a cozy local festival to an industry leader. In 2019, the festival attracted more than 12,000 ticket buyers, and the organization's revenue topped $800,000. He oversaw the expansion of artist development programs, including the Youth Film Festival and the Indie Grants program. Under his watch, Indie Memphis mounted a major push to increase diversity among both the filmmakers and the audience, with programs such as the Black Creator's Forum. In a film industry historically dominated by white men, Indie Memphis 2020 stands out with 43 percent of features directed by women and 50 percent directed by people of color.
"Ryan is such a good executive director because he approaches it like a creative producer," Bale says. "He knows what needs to be done. But even more than that, he loves recognizing the vision of people, whether it's local filmmakers or all of his staff. He is so good at letting us all shine. … He's so empathetic, and sees who people are and how they can best shine. And it's really incredibly rare in this business."
Watt says his decision was not taken lightly. "I will always call this a dream job. That's why it's really hard to walk away from it. It's meant everything to me. This is a kind of job that just kind of becomes your identity. But at the same time, as I told the staff, everything I've done up till now has been five- or six-year stints, where I kind of dove into something that I had very little experience in, because of the challenge and the excitement. So I think it's just sort of the right time to hand things off. But it's been awesome — something I will always treasure."
Highlights from the Indie Memphis 2020 Lineup.
Film About a Father Who–
Many directors describe their works as labors of love, but few earn that title as thoroughly as Indie Memphis' opening night feature, Film About a Father Who.
Lynne Sachs says she decided to make a movie about her father, Ira Sachs Sr., in 1991. "The first material I shot, which was with my dad on this trip in Bali, where I talk about my sister and me getting angry at him and running away, was shot on VHS," she says. "The earliest footage is from 1965. I did not shoot that, but you can see Ira [Sachs Jr.] as a baby. He was just a few months old. My mom must've shot it. I can tell you — because I've mined every bit of it — that we have 12 minutes of footage of my whole childhood."
Ira Sachs Sr. had a legendary career as a real estate developer and entrepreneur. He developed one of the first hotels in the ski resort town of Park City, Utah — ironically, now one of the centers of the film universe, as home to the Sundance and Slamdance Film Festivals. An early adopter of mobile phone technology, Sachs is seen early in the film wheeling and dealing while skiing down immaculate powder slopes.
But he was also an unreconstructed member of Memphis' legendary counterculture. He smoked marijuana religiously and took pride in never venturing out to the square world beyond East Parkway. In the 1970s, he bought a crumbling Victorian home on Adams Avenue in Downtown Memphis for $14,000 and renovated it, at least enough to live in. It's now the site of Mollie Fontaine Lounge restaurant.
"When my dad lived on Adams [Avenue], he never locked his doors," says Lynne Sachs. "So when I look back on that, I can say, 'Whoa, I had this kind of hippie life for part of the week, and isn't that interesting? And isn't that different from all the other middle-class kids' parents?' But on the other hand, you had no idea who was going to walk in. There was always this ambiguity between being very much a free spirit and being vulnerable and awkward and open to something that you don't want. … It wasn't easy to be growing older, but my dad's girlfriends were always staying the same age."
In this confessional documentary, Lynne Sachs creates a warts-and-all portrait of a mercurial and ultimately fascinating man. "I would have long periods of time, like a year at a time, where I was scared to make it, or I'd say I've had enough, this is exhausting. I had to reckon with that space between rage — which I had plenty of times — and forgiveness, which was part of almost every interaction that my dad and I had. I would go from one extreme to the other. A good photograph has a pure black and a pure white — and then it also has all of those grays in between."