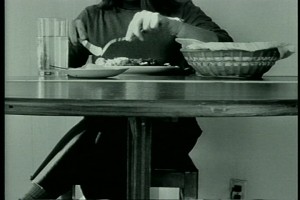 "Still Life With Woman and Four Objects"
4 min. B&W 16mm.1986
A film portrait that falls somewhere between a painting and a prose poem, a look at a woman's daily routines and thoughts via an exploration of her as a "character". By interweaving threads of history and fiction, the film is also a tribute to a real woman – Emma Goldman, 1986 .
2020 – 4k Digital Preservation by BB Optics.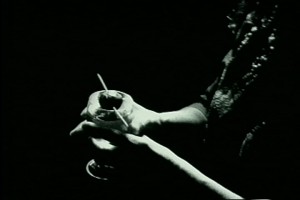 Distribution: 
The Film-Makers' Cooperative
https://film-makerscoop.com/catalogue/sachs-lynne-still-life-with-woman-and-four-objects

Canyon Cinema
https://canyoncinema.com/catalog/film/?i=2010