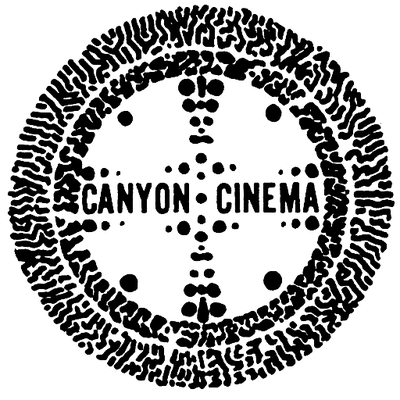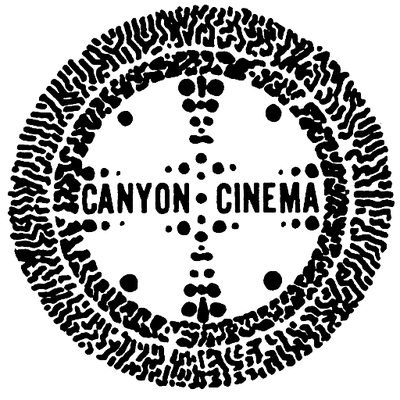 Announcing the Canyon Cinema Discovered Programs!
Canyon Cinema
May 3, 2022
https://canyoncinema.com/2022/05/03/announcing-the-canyon-cinema-discovered-programs/
We're thrilled to finally announce the screening line-ups for our inaugural Canyon Cinema Discovered programs, which will debut this fall in San Francisco and online. Stay tuned for details!

Prime Time Reverie
Curated by Aaditya Aggarwal
From cosmetic commercials to women-led talk shows to narrative melodrama, television catered to feminized viewers is a formally diverse genre, nudging, socializing, and mirroring its spectators in intimate and discerning ways. Capturing the urgent, anchoring spirit of prime time telecasts, Prime Time Reverie stages a fragmented history of television as a women's medium. The works in this program engage multiple tides of broadcasting, from soapy to confessional, from sensationalist to documentarian. Weaving an absent or corporeal presence through each work, televised portrayals of womanhood—hermetic, large, versatile—incite daydreams among a mass populace, flirting with histories of technology, desire, and visuality.
Chronicles of a Lying Spirit (by Kelly Gabron) (Cauleen Smith, 1992)
No No Nooky TV (Barbara Hammer, 1987)
Removed (Naomi Uman, 1999)
Waiting for Commercials (Nam June Paik and Jud Yalkut, 1966-72, 1992)
No Land (Emily Chao, 2019)
MTV Artbreak (Dara Birnbaum, 1986)
Kiss the Girls: Make Them Cry (Dara Birnbaum, 1979)
That Woman (Sandra Davis, 2018)
10:28,30 (Paige Taul, 2019)
Still Life with a Woman and Four Objects (Lynne Sachs, 1986)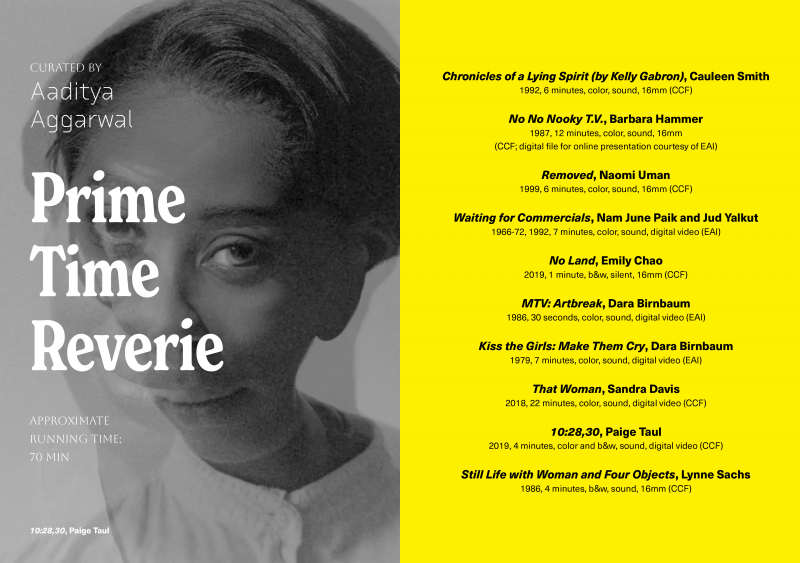 Playing in the Dark: Watery Experiments
Curated by Chrystel Oloukoï
Playing in the Dark engages the various ways in which blackness haunts the sea and is haunted by the sea. Borrowing from Toni Morrison, "playing in the dark" references the subdued Africanist presence which mediates imaginations of water in the wake of variegated yet entangled transoceanic slave trades but also takes seriously darkness as a subversive ecological milieu, against lures of transparency. In the works gathered here, nothing is left untouched by the confounding qualities of water and its corrosive opacities, from bodies to the environment, to the materiality of film itself. As such, "playing in the dark" also references attempts in Black experimental filmmaking to chart paths in which cameras do not write with light but probe shadows in search of "an aesthetics of turbulence whose corresponding ethics is not provided in advance" (Glissant, Poetics of Relation).
By the Sea (Toney W. Merritt, 1982)
What the Water Said Nos. 1-3 (David Gatten, 1998)
Aqua (Samba Félix N'diaye, 1989)
The Dislocation of Amber (Hussein Shariffe, 1975)
Giverny I (Négresse Impériale) (Ja'Tovia Gary, 2017)
Pattaki (Everlane Moraes, 2019)
What the Water Said Nos. 4-6 (David Gatten, 2006-07)
Towards the Colonies (Miryam Charles, 2016)
Song for the New World (Miryam Charles, 2021)
Trajectories of Self-Determination: Experimental Cinema's Embrace of Jazz
Curated by Juan Carlos Kase
Experimental cinema has long embraced American vernacular music as a generative model, whether it supplied a formal template, an affective inspiration, or a point of cultural reference. From the collective polyphony of Charles Mingus' kinetic ensembles to the gale and squall of Joe McPhee's storming cornet, the improvisational energies of jazz – as well as blues and other popular-modernist musics – have continued to inspire American avant-garde filmmakers. Collectively, the films in this program explore the myriad ways in which experimental cinema has drawn from African-American improvised music and embraced its spontaneous, collaborative, polyrhythmic, and lyrical energies.
Dufus (aka Art) (Mike Henderson, 1970/72)
Up and Atom (Doug Wendt, 1970)
Not a Music Video (Toney W. Merritt, 1987)
Pilgrim (Cauleen Smith, 2017)
Mirror Animations [Film #11] (Harry Smith, 1957)
28.IV.81 (Bedouin Spark) (Christopher Harris, 2009)
The Clown (Donna Cameron, 1998)
Many Thousands Gone (Ephraim Asili, 2015)
Four Women (Julie Dash, 1975)
All My Life (Bruce Baillie, 1966)
Insurgent Articulations
Curated by Ekin Pinar
A strong interest in the social, political, and cultural contexts has always been part and parcel of a good variety of experimental filmmaking practices, even though canonical works on experimental cinema tend to focus solely on the formal explorations that supposedly reflect the filmmaker's own (hermetic) subjectivity. Because of this exclusive focus on formal experimentation, the socio-historical, cultural, and representational politics, ethics, and concerns of much experimental work remained unnoticed until recently. Focusing on the theme of the aesthetics of socio-political unrest and protest, this program showcases examples of experimental filmmaking that fictionally constructed or experimentally reconstructed in formally explorative and reflexive ways demonstrations, rallies, marches, and sit-ins.
Pig Power (Single Spark Films, 1969)
Demonstration '68 (Dominic Angerame, 1968-74)
Solidarity (Joyce Wieland, 1973)
Sisters! (Barbara Hammer, 1973)
New Left Note (Saul Levine, 1968-82)
Gay Power, 1971/2007/2012 (Sharon Hayes, Kate Millett, and The Women's Liberation Cinema, 2012)
On the nature of the bone (Elena Pardo, 2018)
A Protest, A Celebration, A Mixed Message (Rhea Storr, 2018)
B.L.M. (Toney W. Merritt, 2020)
Supplemental screening:
Investigation of a Flame (Lynne Sachs, 2001)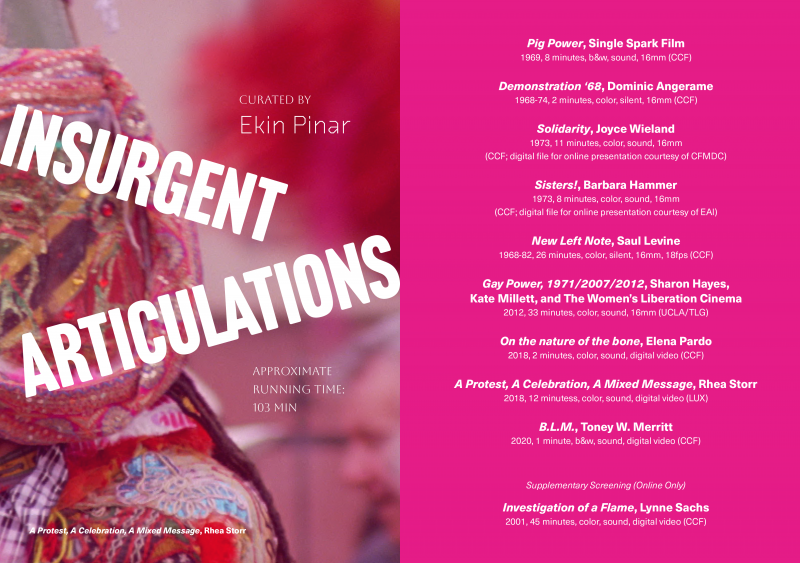 ---
CANYON CINEMA DISCOVERED LAUNCHES FOUR NEWLY-CURATED PROGRAMS AND 40 ARTIST-MADE FILMS AND VIDEOS FROM INAUGURAL CURATORIAL FELLOWSHIP
September 26, 2022
https://canyoncinema.com/2022/09/26/canyon-cinema-discovered-launches-four-newly-curated-programs-and-40-artist-made-films-and-videos-from-inaugural-curatorial-fellowship/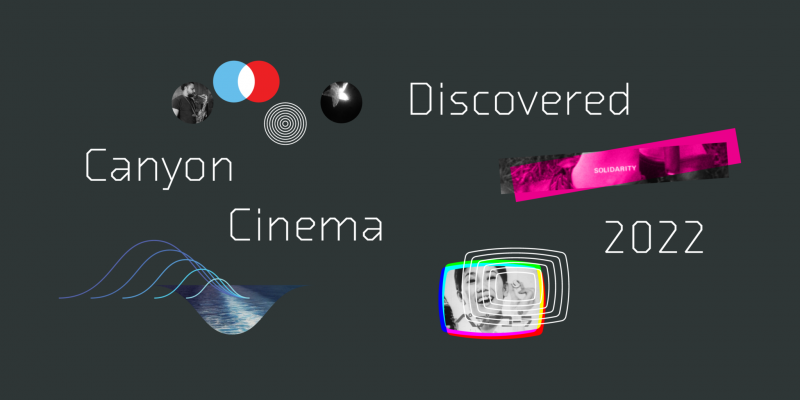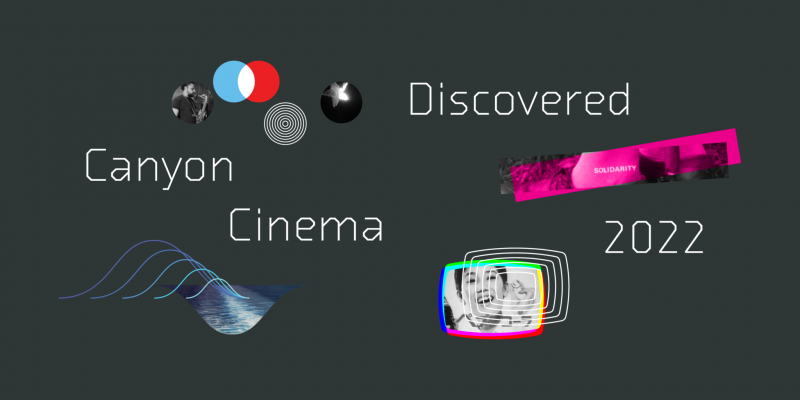 For Immediate Release
San Francisco, CA—Canyon Cinema (est. 1961 in the Bay Area), one of the world's foremost advocates for and distributors of independent moving-image art, announces the full line-up and screening schedule for its inaugural curatorial fellowship, Canyon Cinema Discovered, taking place throughout the month of October 2022. Four newly-curated programs will premiere at San Francisco's Roxie Theater across two Sundays: October 2nd and 16th. In addition, each program will be available to view online for a week, free and worldwide, on Canyon's new online screening and publishing platform, Connects.

Launched in 2021, Canyon Cinema Discovered is a multifaceted fellowship program that aims to engender fresh perspectives on experimental cinema. For its first iteration, four curatorial fellows were invited to assemble programs from Canyon's unique collection of artist-made films, as well as works from outside the collection, for in-person screening and online streaming; with the goal of instigating critical engagement with experimental cinema's evolving legacy.

From a pool of nearly 200 international applicants, curatorial fellows Aaditya Aggarwal (Toronto and New Delhi), Juan Carlos Kase (Wilmington, NC), Chrystel Oloukoï (Lagos and Richmond, VA), and Ekin Pinar (Ankara) were selected on the basis of their ability to provide original insights on avant-garde and artists' cinema and media; to illuminate unheralded or forgotten film and videomakers; to organize programs that speak to contemporary social, political, and artistic concerns; and to forge strong intergenerational connections between legacy films in Canyon's catalog and contemporary work by today's moving-image artists.

In continuation with Canyon Cinema's commitment to providing access to rare artworks in their original medium, fellows had the opportunity to catalyze the creation of new exhibition prints and digitizations of works from the collection. The newly struck 16mm prints made for Discovered will ensure that audiences can continue to experience these works in the best possible light. Meanwhile, the creation of new digital copies of additional films from Canyon's catalog will help to expand the availability of, and cultivate new audiences for, artist-made cinema. As an outcome of the Discovered project, we are pleased to present new 2K digitizations of political documentation films Demonstration '68 (byDominic Angerame), Pig Power (by Single Spark Film, former film unit of the Revolutionary Communist Party), and New Left Note (by Saul Levine); Donna Cameron's breathtaking handmade film, The Clown, with music by Charles Mingus; and Doug Wendt's hilarious and charming, Up and Atom, which showed on Saturday Night Live in 1980. Brand new 16mm prints and digitizations of By the Sea and Not A Music Videoby Bay Area filmmaker Toney W. Merritt, and What the Water Said Nos. 1-3 and What the Water Said Nos. 4-6, made by renowned experimentalist David Gatten in collaboration with the ocean, will also premiere as part of Discovered.

Other program highlights include a new English-language translation of the 1975 film The Dislocation of Amber, by celebrated Sudanese artist Hussein Shariffe, which will help make this important work accessible to a wider viewership; a rare presentation of Gay Power, 1971/2007/2012 by Sharon Hayes, Kate Millett, and The Women's Liberation Cinema, featuring a live performance of the film's script; Duet for Trumpet and Camera, a collaboration between trumpeter Wadada Leo Smith and filmmaker Robert Fenz, long out of distribution (courtesy Harvard Film Archive); groundbreaking work by video legends Dara Birnbaum and Nam June Paik & Jud Yalkut (courtesy EAI); restorations of Harry Smith's Mirror Animations(courtesy Anthology Film Archives), and Mike Henderson's Dufus (aka Art) (courtesy Academy Film Archive); recent work by acclaimed artists such as Ephraim Asili, Miryam Charles, Sandra Davis, Everlane Moraes, Cauleen Smith, and Rhea Storr; filmmakers new to Canyon's collection including Emily Chao and Elena Pardo; and much more!

The programs created for Discovered are further enriched and contextualized by new essays written by the curatorial fellows. A full color exhibition catalog, designed by Helen Shewolfe Tseng, accompanies the series, available in both print and digital formats.

Curators: Aaditya Aggarwal • Juan Carlos Kase • Chrystel Oloukoï • Ekin Pinar

Artists: Dominic Angerame • Ephraim Asili • Bruce Baillie • Dara Birnbaum • Donna Cameron • Emily Chao • Miryam Charles • Julie Dash • Sandra Davis • Robert Fenz • Ja'Tovia Gary • David Gatten • Barbara Hammer • Christopher Harris • Sharon Hayes, Kate Millett, and The Women's Liberation Cinema • Mike Henderson • Saul Levine • Toney W. Merritt • Everlane Moraes • Samba Félix N'diaye • Nam June Paik & Jud Yalkut • Elena Pardo • Lynne Sachs • Hussein Shariffe • Single Spark Film • Cauleen Smith • Harry Smith • Rhea Storr • Paige Taul • Naomi Uman • Doug Wendt • Joyce Wieland

Screening Schedule (The Roxie Theater, San Francisco)
October 2, 2022
Insurgent Articulations, curated by Ekin Pinar
Prime Time Reverie, curated by Aadita Aggarwal

October 16, 2022
Trajectories of Self-Determination: Experimental Cinema's Embrace of Jazz, curated by Juan Carlos Kase
Playing in the Dark: Watery Experiments, curated by Chrystel Oloukoï

Streaming Schedule (Canyon Cinema Connects website)
October 2-8:Insurgent Articulations
October 9-15: Prime Time Reverie
October 16-22: Trajectories of Self-Determination
October 23-29: Playing in the Dark

About Canyon Cinema
Canyon Cinema Foundation is dedicated to educating the public about independent, non-commercial, experimental, avant-garde, and artist-made moving images. We manifest this commitment by providing access to our unrivaled collection to universities and cultural organizations worldwide, as well as cultivating scholarship and appreciation of artist-made cinema. We ensure the experience of rare film works in their original medium while also reaching new audiences through our growing digital distribution program.

Social Media
facebook.com/canyoncinema
twitter.com/canyoncinema
instagram.com/canyoncinema

Media Contact
Brett Kashmere
Executive Director, Canyon Cinema
brett@canyoncinema.com / 415 626-2255

Canyon Cinema Discovered is made possible with generous support by The Andy Warhol Foundation for the Visual Arts, National Endowment for the Arts, The Academy of Motion Picture Arts and Sciences, Hobson/Lucas Family Foundation, and the Owsley Brown III Philanthropic Foundation.

For more information, visit: canyoncinema.com

Image: Canyon Cinema Discovered graphic by Helen Shewolfe Tseng