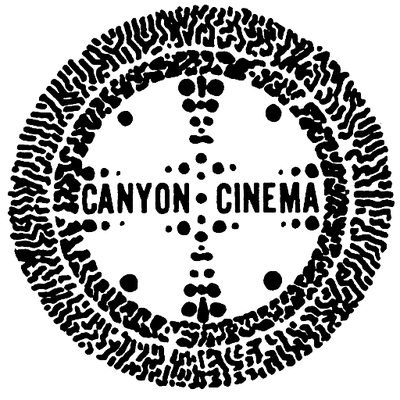 "Insurgent Articulations"
Canyon Discovered Programs
Curated by Ekin Pinar
October 2, 2022
http://connects.canyoncinema.com/program/insurgent-articulations/
About the Program
A strong interest in the social, political, and cultural contexts has always been part and parcel of a good variety of experimental filmmaking practices, even though canonical works on experimental cinema tend to focus solely on the formal explorations that supposedly reflect the filmmaker's own (hermetic) subjectivity. Because of this exclusive focus on formal experimentation, the socio-historical, cultural, and representational politics, ethics, and concerns of much experimental work remained unnoticed until recently. Focusing on the theme of the aesthetics of socio-political unrest and protest, this program showcases examples of experimental filmmaking that are fictionally constructed or experimentally reconstructed in formally explorative and reflexive ways demonstrations, rallies, marches, and sit-ins.
Screening Premiere: October 2, 2022 @ 1:15pm, Roxie Theater, San Francisco
Streaming Online: October 2-8, 2022
---
Films in this Program
Introduction to Insurgent Articulations
Ekin Pinar
Program Curator
Pig Power
Single Spark Film
1969, 8 minutes, b&w, sound, 16mm

Impressionistic peace riots and marches. More art than documentary. Brief remarks by participants. A flavor of the skirmishes of the times.
Rent from Canyon Cinema
Demonstration '68
Dominic Angerame
1968-74, 2 minutes, color, silent, 16mm

Anti-war demonstration, 1968, New York City march to Sheep's Meadow, shows Vets against the war, Yippies, arrests, and flags of a half-forgotten revolution.
Rent from Canyon Cinema
Solidarity
Joyce Wieland
1973, 11 minutes, color, sound, 16mm

About a strike in which women are involved, but told in a very different way.
Digital file for online presentation courtesy of CFMDC.
Rent from Canyon Cinema
Sisters!
Barbara Hammer
1973, 8 minutes, color, sound, 16mm

A celebration and collage of lesbians, including footage of the Women's International Day march in SF and joyous dancing from the last night of the second Lesbian Conference where Family of Woman played; as well as images of women doing all types of traditional "men's" work.
Preserved for Barabara Hammer by BB Optics, Inc. and the Academy Film Archive with support from NYWIFT Women's Film Preservation Fund.
Digital file for online preservation courtesy of Electronic Arts intermix.
Rent from Canyon Cinema
New Left Note
Saul Levine
1968-82, 26 minutes, color, silent, 16mm, 18fps

As editor of New Left Notes, the newspaper of Students for a Democratic Society (SDS), Levine was at the center of multiple radical political movements. For this film, he employs a rapid fire editing style to create a frenetic, kaleidoscopic portrait of the antiwar movement, women's liberation and the Black Panthers.
Restoration 16mm blows-ups of 8mm films by the National Film Preservation Foundation, Anthology Film Archives, and BB Optics.
Rent from Canyon Cinema
Gay Power, 1971/2007/2012
Sharon Hayes, Kate Millett & the Women's Li…
2012, 33 minutes, color, live sound, 16mm

"'Gay Power' is a collaboration between Sharon Hayes, Kate Millett – a leading feminist author and activist since the 1960s – and the Women's Liberation Cinema. The film in¬stallation utilizes footage shot by Millett and the Women's Liberation Cinema docu¬menting the Second Annual Christopher Street Day Parade in 1971. The parade, which is still held annually, celebrates the Lesbian, Gay, Bisexual and Transgender community [are these meant to be capitalized??], and campaigns for liberation. The images of the 1971 demonstration, which took place just two years after the Stonewall riots, show a crowd of 6,000 marching from the West Village to Central Park, through a far more openly homophobic New York City than the one we know today. Hayes and Millet have created a voiceover soundtrack to accompany — or speak with — the footage. As two voices from different generations, Hayes and Millet address the footage and the 'movement' from two distinct historical positions. Neither voice commands authority over the moving image, intimating both the coherence and incoherence of historical documentation, and illuminating the ways in which history is often rewritten accord¬ing to the present.(Tanya Leighton Gallery)
Digital preservation courtesy of the Outfest UCLA Legacy Project
One the nature of the bone
Elena Pardo
2018, 2 minutes, color, sound, digital video

The concept of memory and image are mixed in this piece to reveal the continuity in the justifications that the Mexican Government issues to perpetuate violence. Mexico was ruled for 80 years by the same political party, during which power passed
unchanged from one president to the next in what some people call a "soft dictature". These were the years of bloody repressions. One of these terrible events was the
massacre of students in 1968 at the Tlatelolco square.

*In Mexico we use the term "hueso" (bone) to refer to power. A politician fetches a bone, a slice of power.
Rent from Canyon Cinema
A Protest, A Celebration, A Mixed Message
Rhea Storr
2018, 12 minutes, color, sound, digital video

Celebration is protest at Leeds West Indian Carnival. A look at forms of authority, 'A Protest, A Celebration, A Mixed Message' asks who performs and who spectates. Following Mama Dread's, a troupe whose carnival theme is Caribbean immigration to the UK, we are asked to consider the visibility of black bodies, particularly in rural spaces. The film considers how easy it is to represent oneself culturally as a Mixed-race person in the UK and the ways in which Black bodies become visible, questioning ownership or appropriation of Black culture.
Rent from LUX
B.L.M.
Toney W. Merritt
2020, 1 minute, b&w, sound, digital video
In support of the Black Lives Matter movement.
Rent from Canyon Cinema
Investigation of a Flame
Lynne Sachs
2001, 45 minutes, color, sound, digital video

On May 17, 1968 nine Vietnam War Protesters led by Daniel and Philip Berrigan, walked into a Catonsville Maryland draft board office, grabbed hundreds of selective service records and burned them with homemade napalm. Investigation of a Flame is an intimate, experimental documentary portrait of the Catonsville Nine, this disparate band of resisters who chose to break the law in a defiant, poetic act of civil disobedience.
Rent from Canyon Cinema