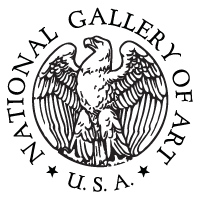 The National Gallery of Art presents
American Originals Now: Lynne Sachs
Sundays, Oct. 16 & 23, 2012
The ongoing film series American Originals Now offers an opportunity for discussion with internationally recognized American filmmakers and a chance to share in their artistic practice through special screenings and conversations about their works in progress. Since the mid-1980s, Lynne Sachs has developed an impressive catalogue of essay films that draw on her interests in sound design, collage, and personal recollection. She investigates war-torn regions such as Israel, Bosnia, and Vietnam, always striving to work in the space between a community's collective memory and her own subjective perceptions. Sachs teaches experimental film and video at New York University and her films have screened at the Museum of Modern Art and the Buenos Aires, New York, and Sundance Film Festivals. Her work was recently the subject of a major retrospective at the San Francisco Cinemathèque.

Lynne Sachs: Recent Short Films

October 16 at 4:00

East Building Concourse, Auditorium

Lynne Sachs in person

Three short films exemplify Sachs' unique approach to nonfiction filmmaking and to the empathetic process of imagining other people's motivations. Photograph of Wind (2001, 16 mm, 4 minutes) is a portrait of the artist's daughter as witnessed by the eye of the storm; The Last Happy Day (2009, 37 minutes) uses personal letters, abstracted images of war, home movies, and a performance by children to understand the complex story of Sachs' distant cousin, Sandor Lenard, a Hungarian medical doctor who fled the Nazis and reconstructed the bones of American dead; and Wind in Our Hair (2010, 42 minutes) is a bilingual narrative inspired by the stories of Argentine writer Julio Cortázar. (Total running time approximately 83 minutes)

Your Day Is My Night

October 23 at 2:00

East Building Concourse, Auditorium

Lynne Sachs in person

The Task of the Translator (2010, video, 10 minutes) and Sound of a Shadow (2011, Beta SP, 10 minutes), two recently completed shorts, precede a screening of Sachs' current work in progress, Your Day Is My Night: "…a collective of Chinese and Puerto Rican performers living in New York explores the history and meaning of 'shiftbeds' through verité conversations, character-driven fictions, and integrated movement pieces. A shiftbed is shared by people who are neither in the same family nor in a relationship. Looking at issues of privacy, intimacy, privilege, and ownership in relationship to this familiar item of furniture…I have conducted numerous performance workshops centered around the bed—experienced, remembered, and imagined from profoundly different viewpoints."—Lynne Sachs. (Total running time approximately 60 minutes)

The National Gallery of Art and its Sculpture Garden are at all times free to the public. They are located on the National Mall between 3rd and 9th Streets at Constitution Avenue NW.