By Kathryn W Dennett
February 25, 2020 
Can't Shut Up About 
https://cantshutupabout.wordpress.com/2020/02/25/five-star-book-year-by-year-poems-by-lynne-sachs/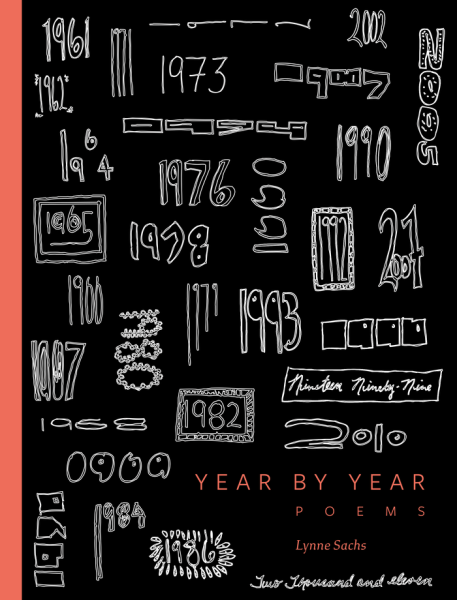 I had never heard of experimental filmmaker Lynne Sachs before stumbling upon her poetry collection at McNally Jackson on a day when I finished my commute book on my way downtown, but if her films are anything like these sharp, personal, evocative time capsules then I can't wait to watch them.
This collection, which is comprised of a poem for each year of Sachs's first fifty, is a perfect example of how making art that's specific and personal somehow feels universal. She, in telling her own stories of milestones both political (how watching the Watergate hearings with her dad she, "finally became real to him") and personal (love lost and kept, children's births, friends illnesses) perfectly captures the way that all of our lives interweave with larger events.
I read this book through 2 times on the day I bought it. Then I copied out lines I liked and took up 2 full pages of my notebook. I have a feeling it will be sticking with me for a long time. Highly recommended.