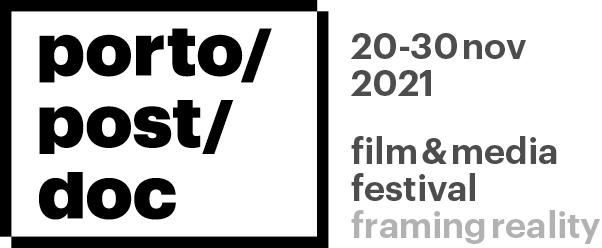 Porto Post Doc
November 28, 2021
http://portopostdoc.com/home-en/festival/2021/view?id=1126
Las cartas que no fueron también son · The Letters That Weren't And Also Are
Multiple Directors 2021, ES, 58′, M12
Cinefiesta
28 Nov 2021 · Passos Manuel · 17H30
The Punto de Vista film festival invited a series of contemporary directors to make short film-letters, addressed to other directors they admired but had never met in person. Among others, Lynne Sachs wrote to Jean Vigo, Nicolás Pereda paid homage to Chantal Akerman and Alejo Moguillansky greeted Antonioni. Because cinema is also a way of connecting, getting to know each other and falling in love.
---
About
The Porto/Post/Doc cultural collective was created on March 26th of 2014 in Porto and gathers several people of various ages, professions and qualifications, all united in their passion for cinema. This group could not accept the current situation of cinema absence in the city; therefore our mission has mainly three objectives: bringing back the audience to the movie theatres, promoting the local cinema production and creating an international cinema festival, with a particular focus on documentary.
To do so, Porto/Post/Doc has, since its genesis, two distinct programmes but with the same purpose of promoting contemporary documentary cinema:
– Há Filmes na Baixa!
– Porto/Post/Doc: Film & Media Festival