---
"E•pis•to•lar•y: letter to Jean Vigo"
a film by Lynne Sachs
5 min. 2021

In a cinema letter to French director Jean Vigo, Lynne Sachs ponders the delicate resonances of his 1933 classic "Zero for Conduct" in which a group of school boys wages an anarchist rebellion against their authoritarian teachers. Thinking about the Jan. 6, 2021 assault on the United States Capitol by thousands of right-wing activists, Sachs wonders how innocent play or calculated protest can turn so quickly into chaos and violence.
Commissioned by the Punto de Vista International Documentary Film Festival of Navarre program "The letters that weren't and also are". Spain, 2021.
Original idea Garbiñe Ortega with the collaboration of Matías Piñeiro
International Premiere:
Punto de Vista (Pamplona, Spain)
Additional Festivals:
Sheffield International Documentary Film Festival (United Kingdom); Cinema Parallels (Focus on Lynne Sachs), Bosnia 2021, Cryptofiction, 2021; Mimesis Film Festival, Boulder, CO.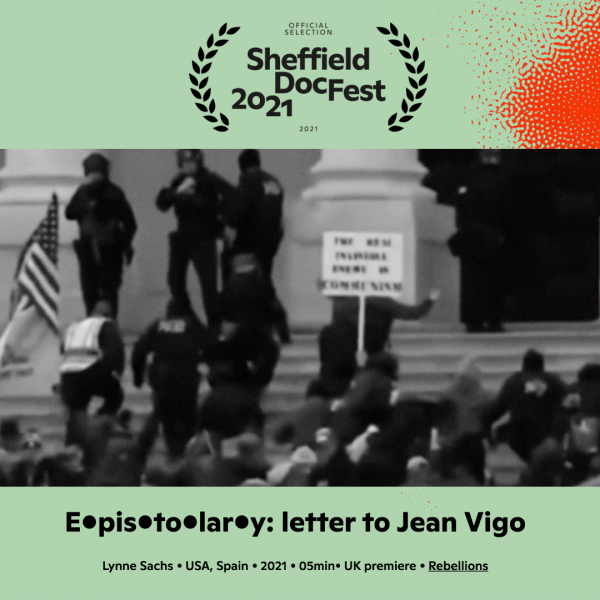 ---
Punto De Vista: Lynne Sachs on her participation in 'The letters that were not also are'
---
This complete film is currently only available with a password. Please write to info@lynnesachs.com to request access.