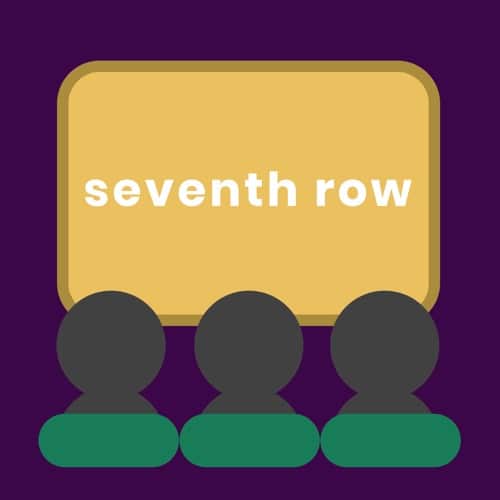 Seventh Row
The best documentaries of 2021
January 10, 2022
https://seventh-row.com/2022/01/10/best-documentaries-2021/
https://seventh-row.com/2022/01/12/30-best-films-of-2021/
From Flee to Procession, Seventh Row's editors pick the best documentaries released in 2021 and the best undistributed docs.
Read all of our best of 2021 coverage.
At Seventh Row, we pride ourselves on seeking out the best hidden gems that nobody's talking about to ensure that our readers never miss a great film again.
We spent a large part of 2021 writing an ebook called Subjective realities: The art of creative nonfiction. Seventh Row as a publication has always been interested in nonfiction cinema, but it wasn't until Subjective realities that we realised just how much vital work is being done right now in the documentary landscape.
You'll see on this list films like Still Processing, Procession, and North by Current, that question how filmmaking can be a tool to help people process grief and trauma. You'll find films like No Ordinary Man and John Ware Reclaimed, which use documentary as a way to reclaim historical narratives about marginalised people. There's films on this list that interrogate family bonds, colonialism, and immigration, all in innovative and deeply empathetic ways. They prove that there's no greater tool than nonfiction to question how stories are told, and to tell new ones.
Get a copy of Subjective realities here.
Film about a Father Who (Lynne Sachs)
Film About a Father Who is one of the best documentaries of 2021.
From the introduction to our profile of Lynne Sachs: "In the 1980s, documentary filmmaker Lynne Sachs started filming her father, Ira Sachs, a gregarious, womanising businessman. Now, three decades later, she's finally finished making Film About a Father Who, a sprawling chronicle of her father's life, and the children, wives, and girlfriends he left in his wake. That includes Lynne, her sister Dana, and her brother Ira Jr. (also a filmmaker). It also includes the six other children that their father had with various different women.
Film About a Father Who feels like a culmination of a career of family-focused work; it's ambitious, attempting to take in the whole scope of Ira Sachs Sr.'s life. In non-chronological fragments, through footage spanning from the present day back to 1965, Sachs seeks to understand the complicated, unknowable figure of her father. In the end, the film doesn't aim to be a comprehensive character study of Ira Sachs Sr.; Sachs realises that she has only so much access to her father's mind, especially now that his declining health means that he can't speak that much. Instead, she works with what she does have: access to herself, and to an extent, her siblings, to examine the bruises that a father leaves on his children, and how they attempt to heal." Read the full profile.
Film About a Father Who is streaming on Criterion Channel in Canada and the US. Subscribe to our newsletter for updates on where it's streaming.