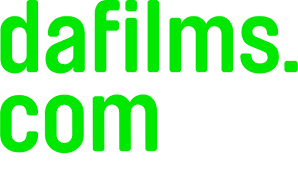 Which Way Is East: Notebooks from Vietnam
Watch it here:
https://dafilms.com/film/2170-which-way-is-east-notebooks-from-vietnam
Summary
Lynne Sachs, 1994, USA, 33:00, color, sound
In 1994, two American sisters – a filmmaker and a writer — travel from Ho Chi Minh City to Hanoi. Together, they attempt to make a candid cinema portrait of the country they witness. Their conversations with Vietnamese strangers and friends reveal to them the flip side of a shared history. Lynne and Dana Sachs' travel diary revels in the sounds, proverbs, and images of Vietnamese daily life. Both a culture clash and an historic inquiry, their film comes together with the warmth of a quilt, weaving together stories of people the sisters met with their own childhood memories of the war on TV.
---
International Women's Day 2022 – Program
Celebrate International Women's Day, DAFilms-style. Spend this week with those filmmakers who have always been close to our heart, like Chantal Akerman, Agnès Varda, and Věra Chytilová, and with others that are only now joining our family of female-led documentary cinema.
FILMS STREAMING:
Which Way is East: Notebooks from Vietnam
The Movement of Things
Nona. If They Soak Me, I'll Burn Them 
Don't Worry, the Doors Will Open 
The Kiosk 
Mural Murals 
Night Box 
Maison du bonheur
---
About DaFilms
The online portal DAFilms.com is the main project of the Doc Alliance festival network formed by 7 key European documentary film festivals. It represents an international online distribution platform for documentary and experimental films focused on European cinema. For a small fee, it offers over 1900 films accessible across the globe for streaming or legal download. The films are included in the virtual database on the basis of demanding selection criteria. The portal presents regular film programs of diverse character ranging from presentation of archive historical films through world retrospectives of leading world filmmakers to new premiere formats such as the day-and-date release. DAFilms.com invites directors, producers, distributors, and students to submit their films, thus offering them the possibility to make use of this unique distribution channel.